Ring in a Stress-Less New Year with These Budgeting Tips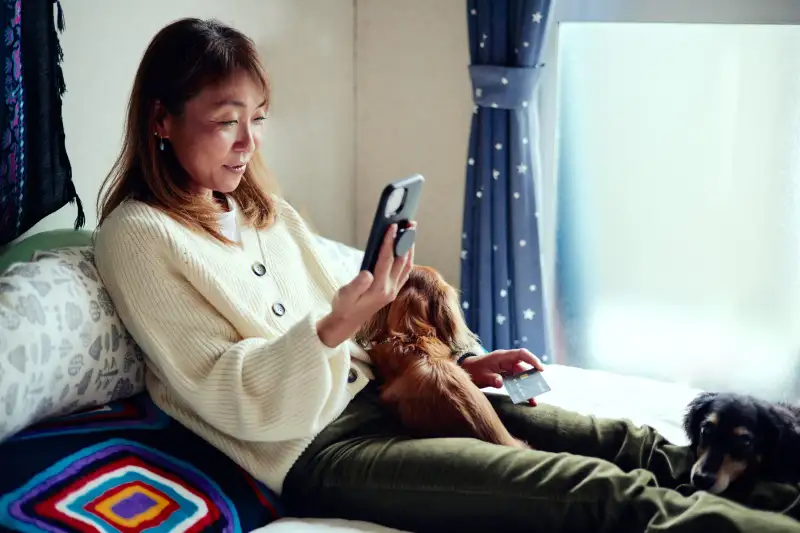 The new year is a time of hope and promise: including promises we make to ourselves. Keep in closer touch with our loved ones. Read more. Build in time for non-guilty pleasures. Eat less, exercise more and drop a few pounds. But did you know that each of these resolutions has financial implications? There are expensive — and inexpensive — ways of reaching your goals.
How you stick to your resolutions can make a big difference in your overall financial position. Having a plan for how you meet your promises to yourself is as important as the actual goals you set. Let's review some examples of not-so-pricey tactics you can use to ensure you live up to your promises. Use these budgeting tips to guarantee a happier 2023.
Getting Healthy Tip #1: Quit Smoking
We'd be remiss if we didn't mention this critical bit of advice first: if you smoke, stop you're your heart, lungs and energy resources will thank you You'll breathe easier financially, too. The average smoker spends about $1.1 million over a lifetime on a habit that, in the end, only brings grief. That includes the price of cigarettes themselves as well as the higher medical costs smokers bear on account of smoking.
Having trouble quitting? You don't have to go out and spend money on smoking cessation medicines. There are plenty of free resources that can help you kick the habit. Smoking cessation programs are readily available in person and online. You can even access some of them via text on your smartphone.
Getting Healthy Tip #2: Drop Some Extra Weight
There are only two sure-fire ways to lose weight and they're best used in combination: eat fewer calories and exercise more. Living a slim life may involve a real lifestyle makeover. You have to incorporate sustainable habits around food and activity to not only lose weight, but keep it off.
Before you run out and join a pricey gym — monthly membership fees can be upwards of $50 per month — try our money-saving advice instead. Regular exercise doesn't have to be expensive.
If you think having a special place to work out will help you stick to an exercise routine, skip the fancy private clubs and visit your local Y instead. Look into whether the college you attended offers alumni free or discounted gym privileges on campus. Your employee benefits may include discounted club membership. Yes, your employer wants you to be healthy and many are willing to make an investment to see that you stay that way.
Looking for even more ways to exercise on the cheap? Walking around your neighborhood or hiking in a local park are free options. (These excursions are even more fun to do with a friend or a dog, by the way.) Forgo the elevator for the stairs at every opportunity. Invest in a set of dumbbells or a yoga mat and do your strength training at home. And if you skip the calorie-laden cocktails, try heading out to a local club and dancing away a couple of nights a week.
Chances are, changes in your diet can also save you some money. If you're used to grabbing multiple meals out each week, make it a point to cook at home more. Not only is it more economical, but multiple studies have demonstrated that home cooking helps keep you slim. Cook in batches when you have time on the weekends to make healthy meals readily available when you get home from work so you're not tempted by restaurant, or worse, fast food, to soothe your grumbling tummy.
Do a Media Subscription Audit
According to the global research and analytics company Deloitte, the average American pays for four TV streaming apps. Many of us have even more. That's in addition to the many music streaming apps we buy. You may have lost track of all the apps you pay for. You may never or rarely use some of them. So take a look at the subscriptions you pay for and your actual usage. You may be able to let go of a service or two and lower your monthly entertainment expenses.
Keep in Touch for Less With Visible
Our phones are never far from our fingertips. We rely heavily on them for both personal and business communication. But the average cell phone service plan costs about $114 per month. That's a big chunk of change. Needless to say, cell phone spending is one area where it's good to be less than average. No matter what plan you're currently using, the new year is a great time to investigate whether you're paying too much for cell service.
Visible offers an inexpensive plan—known simply as Visible—that includes unlimited talk, text, and data for just $30 a month. It also features an unlimited 5G mobile hot spot. Step up to the Visible+ plan at $45 per month and enjoy access to 5G Ultra Wideband service, Verizon's fastest network, and several other perks including unlimited talk, text, and data roaming in Mexico and Canada, as well as international calling and texting.
Both Visible plans operate on Verizon's highly-rated 5G and 4G networks. Verizon has won more than 180 JD Power awards for performance. The company's networks cover 99% of all cell phone users. Visible also extends a free try-before-you-buy offer. You can check out the quality of service Visible provides for 15 days without changing your phone number or signing a lengthy service contract. Visible's plans are pre-paid and can be cancelled at any time.
The Library is Your Friend
There's no need to give up the joy and satisfaction of browsing bookstore shelves for a good book. Just point your feet in the direction of your local library instead. You'll have a choice between new releases and tried-and-true titles and you won't have to pay a dime to walk out with a bundle of books in your backpack. And don't overlook your electronic options. There are lots of well-respected, free e-book and audiobook resources available to you. Give one a try before you pay for a paperback you may only read once — or abandon halfway through because it just doesn't grab you.
Polish Your Self-Care Routine
In the end, it's all about feeling good: giving your body and your mind the care they deserve. What soothes your soul, your skin, your bones? Your answer to that question will differ from your best friend's. And that's the great thing about self-care. It's entirely within your control.
One of the most important self-care routines you can adopt is getting a good night's rest every night. Going to bed and rising at the same hour consistently is the first step in achieving restorative sleep. It also helps to engage in regular relaxation techniques before you turn off your light. Common techniques include controlled breathing exercises, reading, listening to soothing music and meditation.
One other thing: experts recommend that you shut down your electronic devices at least 30 minutes before bedtime. There's a medical reason for that. The light that's emitted from your cell phone or laptop inhibits production of melatonin, a sleep-inducing hormone, in the body. Some people take melatonin as a supplement. But you can up your melatonin production simply by limiting your screen time.
Wake Up to Fewer Worries
Money concerns are among the most challenging stressors we can experience. People who stick to a budget are less likely to suffer from financial worries. Lowering your expenses and living within your means are two simple steps you can take toward a more relaxed and fulfilling life. Money doesn't guarantee happiness, of course, but it can get you at least part of the way there. Here's to better budgeting habits and a happier, more prosperous 2023.