The 13 Top Cars in Consumer Reports Road Tests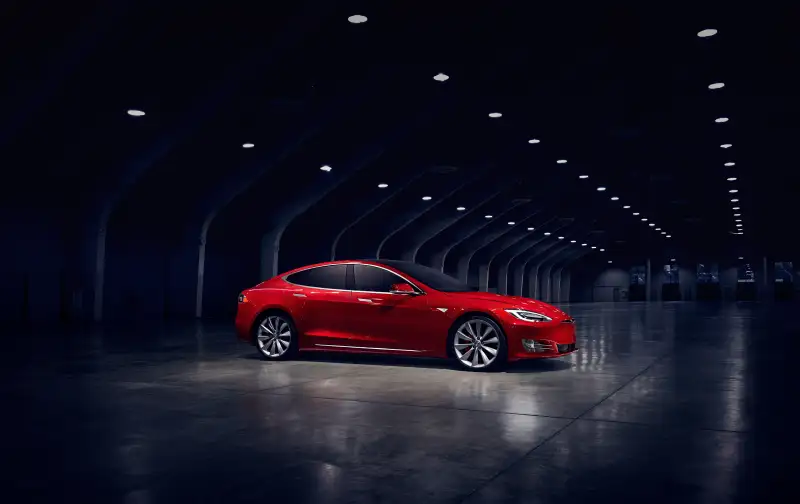 The best cars shine in our road tests, as well as with reliability, owner satisfaction, and safety, earning an impressive Overall Score. The journey to that score begins with a car being purchased for testing.
Road-test scores are based on more than 50 individual Consumer Reports tests and evaluations, and they are presented on a 100-point scale.
Our list highlights the top-scoring vehicles in our road tests, and it also highlights those at the bottom of the pack.
You can create your own custom lists based on the factors you find most interesting by using our interactive Car Selector tool (available to ConsumerReports.org subscribers).
Find out how Consumer Reports tests cars.
Tesla Model S P85D
Receiving a midyear freshening, this sporty four-door luxury car seats five (or seven with the optional rear-facing jump seats) and just happens to be electric. With its optional 90-kWh battery—the largest available—it has a claimed range of 294 miles. The 85-kWh P85D that we tested had a 220-mile range and can be fully charged in about 5 hours on a dedicated Tesla connector. Performance is exceptional, with thrilling acceleration, pinpoint handling, and a firm yet comfortable ride. A huge iPad-like center screen controls many functions. Drawbacks include tight access, restricted visibility, and range limitations, especially in cold weather. All-wheel drive and active safety features are also available.
Read the complete Tesla Model S road test.
BMW 750i xDrive
Among ultraluxury sedans, the BMW 7 Series has always played second fiddle to the Mercedes-Benz S-Class. Fully redesigned for 2016, the new 7 is lighter and nimbler, with an impressively steady ride. The base 740i is powered by a 3.0-liter turbo six-cylinder. Our typically equipped 750i, with the polished and punchy 445-hp, 4.4-liter turbo V8 and all-wheel drive, rang in at $110,645. The luxurious interior is super-quiet, with impeccable attention to detail and supremely comfortable seats. Rear-seat dignitaries enjoy a ton of room, a massage feature, and the ability to control climate, audio, and sunshades. Interior quality is superb, with the wood, leather, suede, and aluminum trim delivering a modern ambiance without looking glitzy.
Read the complete BMW 7 Series road test.
BMW M235i
This small coupe is exhilarating to drive, with razor-sharp handling and a sporty feel that is missing in other recent BMWs. For 2017, the 228i is renamed the 230i and comes with a 248-hp, 2.0-liter four-cylinder; the uplevel M235i we tested, now named M240i, has a terrific 320-hp, 3.0-liter turbo six-cylinder that responds instantly to every prod of the throttle. A 365-hp M2 version with even sportier handling is available. The six-speed manual and eight-speed automatic transmissions are slick and super-responsive. The excellent front seats are very supportive, but the rears are very cramped. Interior appointments are first-rate, and the iDrive control system is logical once mastered. All-wheel drive and a convertible are both available.
Read the complete BMW 2 Series road test.
Read More: New Rules on Prepaid Debit Cards
Audi Q7 Premium Plus
Audi's luxury three-row SUV is an impressive vehicle and is among the best we've ever tested. It employs a supercharged 3.0-liter V6 that is mated to a supersmooth eight-speed automatic. That results in effortless acceleration and fuel economy of 20 mpg overall in our tests. The Q7 is very quiet, instilling a sense of tranquility. There is an underlying firmness to the ride unless you splurge for the Prestige trim and the optional air suspension, which makes it as plush as a luxury car. Handling is responsive and confidence-inspiring. The beautifully finished interior exudes luxury, with excellent seats and a vivid, high-tech digital instrument cluster. The controls prove logical with familiarity. Advanced safety systems can keep the Q7 in its lane and brake the SUV automatically in an emergency.
Read the complete Audi Q7 road test.
Mercedes-Benz S550 (AWD)
The S-Class is brimming with features and qualities that make it stand out among luxury cars. A powerful 4.7-liter turbo V8 provides effortless acceleration and delivered 18 mpg overall in our tests. The S550 brings a whole host of advanced technology, including the ability to follow the road and stop by itself in an emergency. The ride is very plush and steady, the best we've ever tested, and the cabin is ultrahushed. Along with the seats and steering wheel, the door and center armrests are also heated. Even though it's large and posh, handling agility is commendable. Many controls are overly complicated, however. A coupe version is available, and a plug-in hybrid is new for 2016.
Read the complete Mercedes-Benz S-Class road test.
Cadillac CT6 Luxury (3.6L, AWD)
Cadillac's new flagship fits above the CTS and below the BMW 7 Series and Mercedes-Benz S-Class. But it's price-positioned against the luxury midsized crowd. This large sedan possesses some athletic chops and has a steady, controlled ride and a very quiet interior. Most buyers will opt for the midlevel nonturbo V6. The top trim carries a 404-hp twin-turbocharged V6. The eight-speed automatic is smooth and responsive. All-wheel drive comes standard with the V6s. The interior is posh and roomy, but cabin storage is a bit scant. Despite improvements, the updated Cue infotainment touch screen is still unintuitive.
Read the complete Cadillac CT6 road test.
Read More: Your October Financial To Do List
Porsche 911 Carrera S
The 911's iconic shape hides a thoroughly modern sports car, delivering performance and relative refinement. All of the engines have been updated, with the base model getting a 370-hp six and the Carrera S a 420-hp six, both matched with a seven-speed manual. The 911 is quick, with sublime handling that makes you feel directly connected to the machine. The exhaust note is terrific, and driving the automated manual is just as thrilling as the stick shift. It isn't particularly taxing on long trips, thanks to its relatively supple ride and sufficient sound deadening to limit headaches, but the low-slung cabin makes access a challenge. The interior is beautifully crafted, but the numerous buttons and switches can be daunting.
Read the complete Porsche 911 road test.
Mercedes-Benz E250 BlueTec
The new 2017 Mercedes-Benz E-Class promises improved fuel economy and cutting-edge safety gear. The base E300 is powered by a 241-hp, 2.0-liter turbo four-cylinder that is linked to a nine-speed automatic. This combination works well, but it won't set your heart on fire. Diesel and high-performance AMG variants will come later. The car is quiet and handles with agility, and the ride is comfortable. Inside, the dash features high-resolution displays, but the controls have grown more complicated. Even adjusting the lumbar support in the seat is a multistep process done through the central controller and screen. Touch-sensitive control buttons adorn the steering wheel, which we find to be needlessly fussy. New technology includes the ability to follow the road and steer itself temporarily as a driver-assist feature.
Read the complete Mercedes-Benz E-Class road test.
Chevrolet Corvette Stingray 3LT
The sharp-edged Corvette has abundant power from its 455-hp, 6.2-liter V8 and an interior worthy of the price. A seven-speed manual is standard, with an eight-speed automatic optional. Drivers with a thirst for more power can opt for the 650-hp Z06. The car's all-aluminum construction optimizes weight savings and strength. Whether in coupe or convertible form, acceleration is blisteringly quick and handling is pinpoint. With the adjustable driving modes the car can be a fairly refined cruiser or a track-ready race car. The seats deliver support and comfort. But you can't ignore the low-slung cabin—which requires near-acrobatic skills to access—the vague manual shifter, and the omnipresent tire noise.
Read the complete Chevrolet Corvette Stingray road test.
Read More: Why Lithium Ion Batteries Still Explode
Audi A8 L
Audi's flagship provides smooth and effortless acceleration yet attains commendable fuel economy even with all-wheel drive. The car handles crisply and holds the road tenaciously, making it one of the sportiest luxury sedans we've tested. The ride is firm and steady but not as cushy as in the Mercedes-Benz S-Class. Interior ambiance, quality of materials, and craftsmanship are top-notch, and the cabin is quiet. The front seats are exceptionally comfortable and supportive, with a variety of massage settings. Though the rear seat is worthy of a limo, the trunk is a bit small. The infotainment system takes some getting used to but proves logical. The base supercharged V6 has ample power, but the 4.0-liter V8 turbo is a powerhouse worthy of such a flagship.
Read the complete Audi A8 road test.
Chevrolet Impala 2LTZ
Our 2016 Top Pick for large sedans, the Impala is roomy, comfortable, quiet, and enjoyable to drive. It even rides like a luxury sedan, feeling cushy and controlled. Engine choices include a punchy 3.6-liter V6 and an adequate 2.5-liter four-cylinder, both paired with a six-speed automatic. In our tests, the V6 returned 22 mpg overall and had good acceleration. Braking is capable and handling is secure and responsive. The full-featured cabin stays very quiet and features a sumptuous backseat and a huge trunk. Controls are intuitive and easy to use, but rear visibility is restricted. Advanced electronic safety features are readily available. Updates for 2016 include Apple CarPlay capability and wireless cell-phone charging.
Read the complete Chevrolet Impala road test.
Audi A6 (3.0T)
Audi's A6 has a comfortable ride and agile handling, strong performance, great seats, and excellent fit and finish. It's one of our highest ranked sedans and is a perfect long-distance cruiser with a quiet, roomy cabin. The 2.0-liter, turbo four-cylinder works well but has a raspy, less-than-luxurious engine sound. The 3.0-liter, supercharged V6 we tested is smooth and punchy, and returned a commendable 22 mpg overall. Front-drive versions get the four-cylinder and a seven-speed automated manual. All-wheel-drive versions can also be equipped with the four-cylinder but use the smooth eight-speed automatic. The controls take some getting used to but prove logical. A USB port is now standard, eliminating the annoying proprietary connector.
Read the complete Audi A6 road test.
Infiniti Q70 (V6)
The Q70 sedan is very quick, with a lively 330-hp V6 and a smooth seven-speed automatic that returned 21 mpg overall in our tests. A V8 and a V6 hybrid are also available. Handling is quite agile, with communicative steering. The ride is firm and absorbs bumps well but trails the competition in terms of plushness. The Q70 is also behind the competition in terms of cabin quietness, because of some engine noise at high revs. Very good interior quality, a roomy rear seat, and easy-to-use controls are positives, although cabin ambiance is austere. Blind-spot intervention is optional. An extended-length L version with a roomier rear seat is also available. Although it's beginning to show its age, the Q70 is still competitive and usually commands lower prices than the competition.
Read the complete Infiniti Q70 road test.
Consumer Reports has no relationship with any advertisers on this website. This article originally appeared on Consumer Reports.