The Samsung Galaxy Note 7 Is Formally Recalled in the U.S.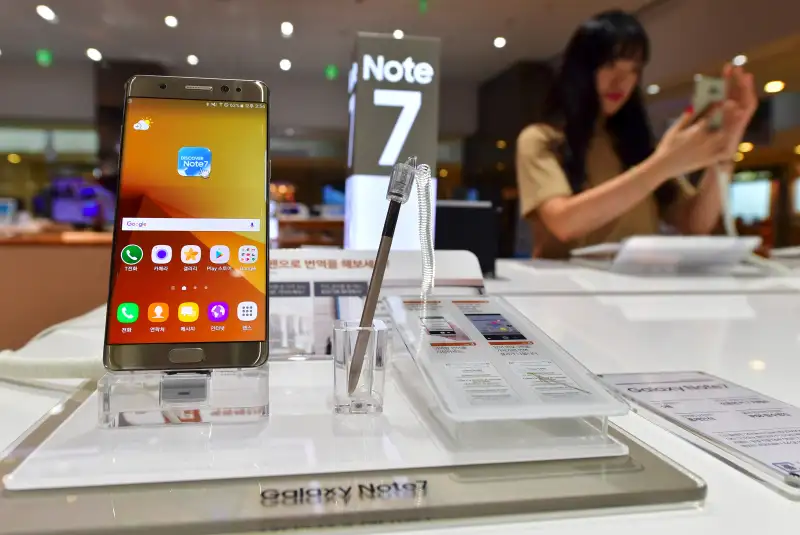 JUNG YEON-JE—AFP/Getty Images
Samsung Electronics will recall Galaxy Note 7 smartphones due to serious fire and burn hazards, the U.S. Consumer Product Safety Commission (CPSC) said.
The CPSC said on Thursday that Samsung had received 92 reports of the batteries overheating in the United States, including 26 reports of burns and 55 reports of property damage.
Consumers should immediately power down and stop using the recalled Galaxy Note 7 devices, the agency said.
Read Next: Don't Use Your Samsung Galaxy Note 7 Phone "Under Any Circumstance"
Earlier this month, Samsung said it would recall all Galaxy Note 7 smartphones equipped with batteries it found to be fire-prone and halted their sales in 10 markets, denting a revival of the firm's mobile business.
The CPSC said on Friday that it was working with Samsung to announce an official recall of the devices as soon as possible.