How to Get a Refund for Your Samsung Galaxy Note 7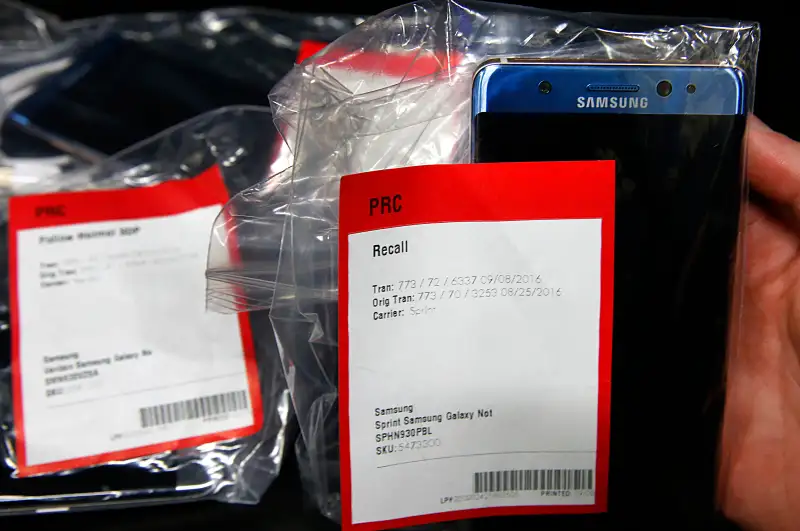 If you own a Samsung Galaxy Note 7, you might be feeling a little impatient right now since the manufacturer still hasn't said when it will replace the smartphone to fix a defective battery that has caused fires and even explosions.
If you're tired of waiting, however, you can get your money back. Samsung announced on September 14 that you can get a refund by contacting the store or wireless provider where you bought the phone.
Here's what the cell-phone carriers are saying about refunds.
AT&T, Verizon Wireless, and T-Mobile normally give refunds on phones within 14 days of purchase. Usually, there is "restocking fee" of about $35 or $50 (T-Mobile), as well as some other conditions such as damage to the phone.
All the carriers are waiving the restocking fee, though some still have other conditions.
Read More: Top pick tires for 2016
AT&T
AT&T said you can return the phone for a full refund, no questions asked. "There is not a restocking fee on the Note7 and exchanges and returns will be honored regardless of the condition of the Note7," said Emily Edmonds, the director of corporate communications for AT&T. "Think of it as an extended return policy."
Read More: Best used cars for $25,000 and less
Verizon
Verizon, another big supplier of the Note7, offers a similar return policy, according to its website. "Through September 30, 2016, we are waiving the restocking fee for any customer who purchased a Galaxy Note7 and wishes to return or exchange it," the website says.
Read More: 7 best mattresses for couples
T-Mobile and Sprint
T–Mobile and Sprint encourage you to bring in your device, and are waiving fees, though the offers emphasize getting replacements, not cash, according to their websites.
Sprint also has a 14-day refund-and-return policy, without fees, for longtime customers. That protection is extended to 30 days for customers who signed on March 25, 2016, or later.
Consumer Reports has no relationship with any advertisers on this website. This article originally appeared in Consumer Reports.