The Typical Home in San Jose, Calif. Now Costs Over $1 Million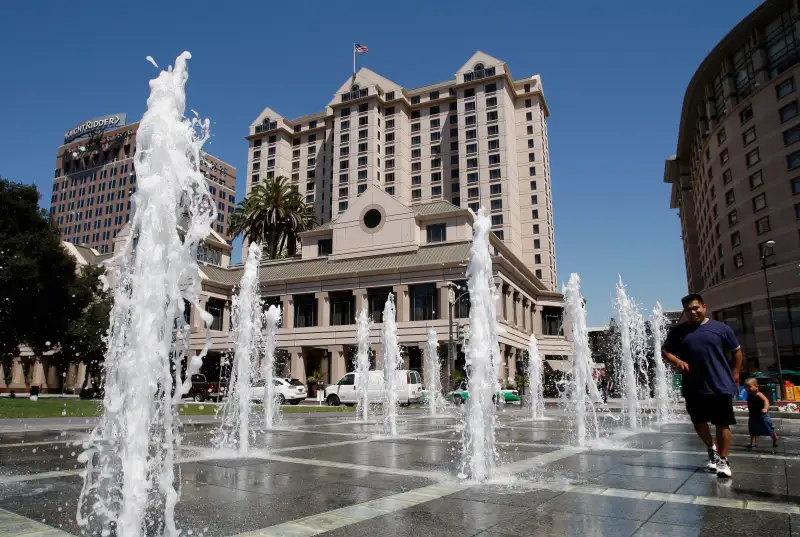 Justin Sullivan—Getty Images
If you're looking to buy a home in San Jose, Calif., chances are you're going to need a six-figure down payment.
The city in the heart of Silicon Valley has become the first U.S. city where the price of a typical home has risen above $1 million, the Wall Street Journal reported. The median home price there is now $1.085 million, according to data from the National Association of Realtors.
San Jose is followed by San Francisco, where the median price is $885,600, and Anaheim-Santa Ana, Calif., where the average home will run you $742,200.
Read More: People Are Snapping Up Low Cost Mortgages
The milestone comes as home prices are increasing across the country. Home prices reached an all-time high of $231,000 in June, up 9% from the same time a year ago. That figure is also higher than the peak of $228,000 in 2005, before the housing crisis set in. June also marked the 52nd consecutive month in which home prices increased nationwide.
The Journal also reported that home prices increased in 83% of metro areas across the U.S., compared to the same time a year earlier. That's a slight dip from the first quarter of the year, when 87% of urban areas saw home price increases.
The record-high home prices are driven by rapidly-increasing housing costs in California and other Western cities like Seattle and Portland. Even low mortgage rates, which have declined to near all-time lows, and slight income increases have failed to make buying a home a reasonable goal for many. In order to buy a single-family home at the national median price, a buyer with even a 5% down payment would need an income of $52,255 — up from the $49,000 required at the same time last year.
There are signs that the housing market may be starting to slightly cool: 29 metros saw home prices dip this quarter.