The 7 Most Popular Ways People Are Saving Money on Groceries Now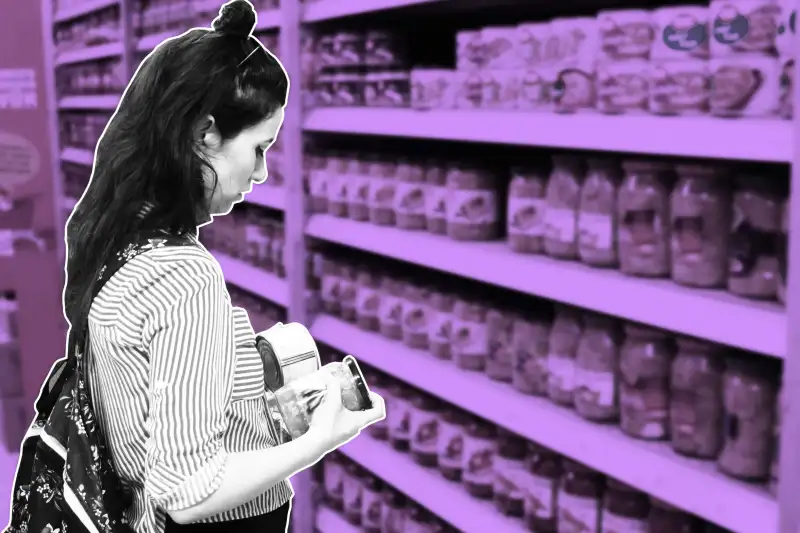 Even as inflation starts to cool, Americans are still feeling the heat of bloating prices — especially when it comes to groceries.
For consumers, the cost of groceries jumped 10.2% over the year ending in February, according to the latest Labor Department data. While the growth in prices has recently begun to shrink, each month, the cost of food keeps ticking up nonetheless. Compared to February 2020, just before the pandemic began, grocery prices have soared 24% and are weighing heavily on wallets all around the country.
Lots of people have long tried to save money on groceries. But new research shows that Americans are increasing their use of a variety of money-saving tactics to trim their grocery bills. And the cost-saving strategy that's seen the biggest increase in usage is one that'll make your stomach grumble — it's simply buying less food.

What the research shows
According to a report released Monday by the research firm Morning Consult, 79% of Americans said they made an effort to save money on groceries in January, a slight increase from 77% the month prior.

Comparing prices and buying generic-brand alternatives are among the most common cost-saving measures people are taking, but an increasing number of Americans are also opting to just buy fewer groceries, Morning Consult data shows.
The firm compared the share of folks who reported that they "often" or "sometimes" try certain money-saving tactics to save on groceries from October 2021 to January 2023.
Here are some of the most common strategies people are implementing to spend less at the supermarket:
Comparing prices: 85% of shoppers said they compare prices to find a deal as of January, up from 82% in October 2021.
Buying generic brands: At the start of 2023, 83% of shoppers told Morning Consult that they tried switching to generic versions of name brand products, a 3-percentage-point increase from October 2021.
Buying fewer items: In January, 72% of shoppers said they're buying less groceries to keep costs down — a notable spike from 64% in October 2021.
Buying less meat: 65% of shoppers said they bought less meat in January. In October 2021, 59% said the same.
Using coupons: Coupons are becoming much more popular, with 65% of shoppers saying that they used them in January versus 58% in October 2021.
Shopping at multiple stores: More shoppers are hunting for better prices at multiple grocers, with 63% reporting they tried that tactic in January, for an increase of 2 percentage points.
Buying in bulk: Bulk buying remained a fairly steady method of keeping grocery costs down, with 62% of shoppers doing so in January, an uptick of 1 percentage point over the same period of time.
More from Money:
45% of Parents With Adult Kids Are Helping Them Pay Their Bills
What Are the Best Senior Discounts? With High Inflation, Older Americans Are Searching for Deals