See How Adele Compares to the Average 29-Year-Old Working Mom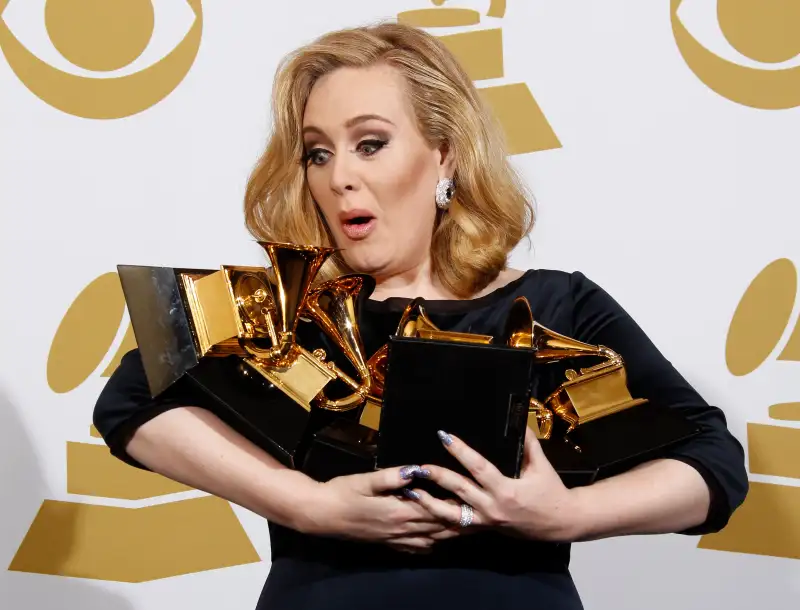 Adele seems like she has a fantastic 2017 ahead of her. The singer is nominated for four Grammy Awards on Sunday, and she turns 29 on May 5.
So how is Adele doing compared to the average 29-year-old—or the average American working mom?
Financially, she is not "someone like you." The median income for 29-year-olds in the U.S. is $35,000 per year. Adele's net worth, on the other hand, is a cool $125 million. Meanwhile, the typical working family in the US spends $18,000 a year on daycare. Adele reportedly spent around that amount (£15,000 or $18,900) on just one single castle-themed play set for her son Angelo.
Reports claim that Adele owns at least four properties: three in the U.K., where she's from, and another in Los Angeles. By comparison, just 35% of American 29-year-olds own their own home.
Hello from the other side, indeed!