Why You're Shopping More for Yourself This Holiday Season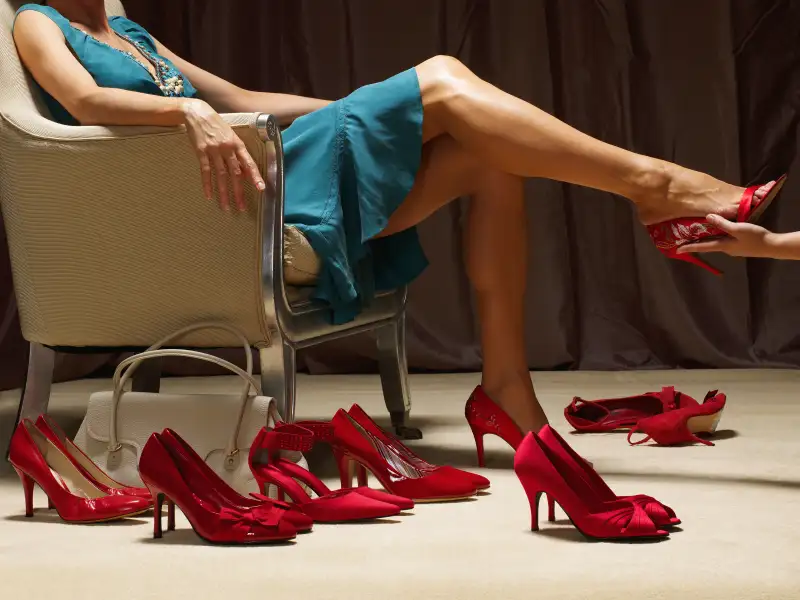 Jason Hetherington—Getty Images
Jill Bascou looked like a typical holiday gift shopper standing in line on Thanksgiving Day shortly after the Target in Marlton, New Jersey opened at 6 p.m.
Except she wasn't buying for other people.
The 39-year-old was waiting to get herself an iPad. In her cart was the xBox her husband had been coveting, and her father was in another part of the store hunting down a giant, cheap TV—for himself.
Retailers call this self-gifting. Look at a major store's circular advertising holiday gifts—from the $5 toasters at Kohl's to a $279 Dyson vacuum at Target—and you'll see the top draws are items people typically buy for themselves.
Marshal Cohen, chief retail analyst at NPD Group, started tracking the trend of self-gifting six years ago, after interviewing a shopper on Black Friday at a Macy's.
The woman had a huge pile of clothes over one arm and a smaller pile on her other. Cohen was surprised to learn that woman was buying the big pile for herself. Her mother and sister were the designated recipients of the other pile.
Now 30% of purchases over the Thanksgiving holiday are attributed to self-gifting, Cohen says. Surveys from the National Retail Federation bear this out, showing that 77% of shoppers took advantage of discounts to buy for themselves over the holiday weekend.
Toys are the obvious exception, but almost everything else—the TVs, the home goods, even the clothing—are items that people are often buying for themselves.
Retailers have been catching on, adjusting inventories and messaging. Kathy Grannis, spokesperson for the NRF, points to a pop-up gift tag ad recently on Gap's website that read "From Us to You," and was clearly meant to engage self-gifters.
For clothing retailers, Grannis says the enticements to shoppers are often in the form of a significant discount off the whole store. Old Navy offered half off everything on Thanksgiving Day, which drew Sarita Henriquez, 36, of Burlington, New Jersey, to shop for herself, with no set spending limit in mind.
"I'm being greedy this year," Henriquez said as she waited in her car for the store to open at 4 p.m.
"I hear self-gifting reported as greediness, but there's really more nuance than that," says Kit Yarrow, a consumer psychologist and author of Decoding the New Consumer Mind.
Yarrow breaks down self-gifting holiday shoppers to three types: those buying special things like outfits and decor in order to be more social; those delaying purchases because they are expecting bargains, and those who are buying on impulse based on what's available.
Impulse buyers are the key target for retailers' special doorbusters. These are folks like the Hartman brothers, (Ed, 25, Shawn, 24, and Tyler, 21) who, while visiting family for Thanksgiving, each waited for cheap TVs at a Best Buy near Cherry Hill, N.J. to put in their own homes.
Cohen's advice for shoppers who missed out on the early sales and are still waiting for big discounts: "Be patient and wait for the price to come to you."
Don't obsess over getting the absolute rock-bottom prices if it means delaying what you want, Cohen adds. You can always return an item if you find it for less and try to get the store to price match—as long as you have your receipt.
And just wait until you see next year's sales.
"Retailers will figure this out," says Cohen. And then Thanksgiving week will be even more about self-gifting, "and then there will be another set of doorbusters for later in December."