7 Traits That Separate Self-Made Millionaires From The Rest of Us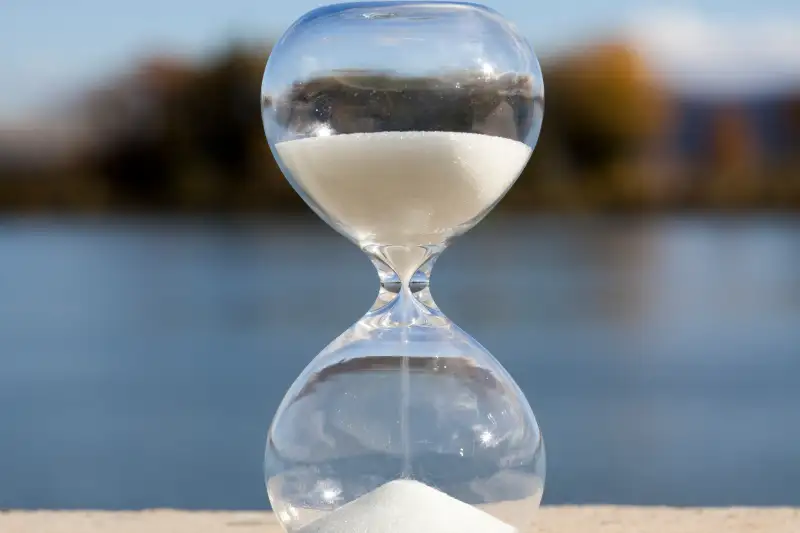 Pascal Preti—Getty Images
Although everyone's path to retirement involves traveling down a unique road with its own twists and turns, the ultimate goal is to retire comfortably and on your own terms.
Everyone's retirement number — the amount of money they believe they'll need to retire how they'd like — is different. However, one common psychological goal many Americans share is to reach the million-dollar mark. That's the point at which many people feel as if they've "made it."
So what are the makings of a millionaire?
Why self-made millionaires are so successful
According to research tracking company Spectrem, the number of millionaire households in the U.S. hit a record high of 10.1 million in 2014, up 500,000 from 2013 and about double the number of millionaire households in 1996.
Even more impressively, a survey conducted by BMO Private Bank in 2013 showed that 67% of high-net-worth Americans are self-made millionaires. Rather than inheriting their wealth, a significant number of America's richest individuals are now generating their wealth from scratch.
Have you ever wondered what common traits self-made millionaires possess that allow them to be so successful while the remainder of Americans struggle to reach our retirement goals and create wealth?
I believe it boils down to these seven traits.
1. They're often well-educated
Though a college education isn't a prerequisite to success — just look at self-made billionaire Bill Gates, who dropped out of Harvard and is now the richest person in the world — a college education will usually give an individual a much better chance at becoming a millionaire.
In the book The Education of Millionaires: Everything You Won't Learn in College About How to Be Successful, author Michael Ellsberg cites the fact that 80% of all millionaires have graduated from college.
Furthermore, Pew Research Center data from February 2014 shows that millennials aged 25 to 32 who have a bachelor's degree or higher and are working full time earned a median of $45,500 per year. Comparatively, millennials of the same age range with only a high school diploma earn a median of $28,000 per year. Over a 40-year timespan, that's a $700,000 difference, not factoring in potential wage increases, the ability to save, or possible growth from investments.
Long story short, college pays off for self-made millionaires more often than not.
2. Self-made millionaires are innovators and willing to go against the grain
This probably goes without saying, but another common trait of self-made millionaires is their ability to innovate and go against the grain. Self-made millionaires have a tendency to recognize trends and opportunities long before most people do, which allows them to profit if one of their ideas proves successful.
Take Tesla Motors' self-made billionaire CEO Elon Musk as a prime example. A decade ago, the idea of trying to disrupt Detroit with an electric vehicle was laughable. There was hardly any electric vehicle infrastructure to speak of, and Detroit's big three had a stranglehold on the industry.
A decade later, Tesla's Model S is selling faster than the EV-maker can produce them. Tesla's supercharging network is transforming the way consumers think about EVs and adding even more driving range to Tesla's game-changing Model S.
Even more daring, Musk is building a Gigafactory in Nevada that will manufacture lithium-ion batteries for his line-up of EVs that should ultimately lower EV vehicle costs and make Tesla's EVs an affordable option for many American families.
3. They understand the value of time
Perhaps the most defining characteristic of self-made millionaires is that they understand the value of time and compounding.
Albert Einstein is alleged to have said (he probably didn't) that compound interest is "the greatest mathematical discovery of all time." But it's the Oracle of Omaha, Warren Buffett, who used compounding and time to become (arguably) the most famous investor ever.
One of Buffett's many secrets to success is that he approaches his investments with a long-term view in mind. Historically, the stock market has gained nearly 8% per year. Sure, it will have some bad years, as we witnessed between 2007 and 2009, when the three major indexes each fell more than 50%. However, if you had held your positions, you'd most likely be sitting on handsome gains, as all three major indexes have recently hit new all-time highs.
Having famously said that his favorite holding period is "forever," Buffett has translated his love for compounding and holding great businesses into a net worth of approximately $70 billion.
4. Self-made millionaires live within their means
Another critical habit of self-made millionaires is that they tend to live within their means and operate within the parameters of a budget. Simply put, if your pay increases with experience and time, but you aren't managing to save additional funds, then you're not doing yourself any favors.
Thomas Corley, author and contributor for Business Insider, noted in March when surveying self-made millionaires that it often took a long time for many of the respondents to acquire their wealth. Cases like Elon Musk are quite rare; the average self-made millionaire takes a minimum of 32 years to reach the $1 million mark in most instances. Per Corley's research, 52% of all respondents took at least 38 years to hit the mark, while 21% needed as many as 42 years. Just 4% were able to join the millionaire club in less than 27 years. Thus prudent money-management is the key to this long-term battle to become "rich."
5. They usually have multiple income streams
Fifth, most self-made millionaires avoid putting all of their eggs in one basket, instead diversifying their income streams. The advantage to this is that it displaces some of the risk tied to a single income stream and allows other income streams to hedge against an economic downturn.
For instance, what happens if you're fired from your job, or your company suddenly closes up shop? If your only income stream is that job, you'll suddenly be bringing in no income. However, if you have investments, you may have dividend income or income from rental properties. As Corley notes, actor and former "Governator" of California Arnold Schwarzenegger made most of his money not from acting, but from real estate investments throughout the years.
When Corley questioned self-made millionaires on their income streams, nearly two-thirds reported having at least three income streams, 45% had four streams of income, and 29% had five or more.
6. Self-made millionaires usually have a mentor
Another common trait a number of self-made millionaires share is that they've found a career or wealth mentor along the way who has helped shape their path to prosperity. A mentor can help guide a less experienced individual by sharing wisdom about mistakes to avoid and opportunities to pursue.
Additionally, a mentor may have already attained success, meaning they can introduce an up-and-coming future millionaire to influential people, opening up doors to possible jobs, business connections, or future investment opportunities in the process.
Even the great Warren Buffett had a mentor. His name was Benjamin Graham, the so-called "father of value investing." Buffett's long-term investment philosophy has matured over the years, but it was initially shaped by Graham's book The Intelligent Investor, which Buffett read in 1949. Buffett even wound up working side-by-side with Graham, building a friendship and, most importantly, learning from Graham about value, time, and compounding.
7. They have defined plans and measurable goals
Finally, not only do self-made millionaires have goals they want to reach and the drive to reach them, but they ensure their progress is measurable.
How many times in the past have to said to your boss or yourself, "I'll sell more!" "I'll boost productivity 10%!" "I'll make five more phone calls per week!" — only to wind up failing to reach your goal? I know I have. That's because the goal was defined, but there were no measurable progress points along the way. As Elon Musk has said, "failure is an option," and you can certainly change your goals if they prove unobtainable. Self-made millionaires do a great job of laying out their goals and notching off one step at a time until they reach the goal.
I can't guarantee that possessing all seven of these traits will make you rich, but I can say that incorporating them into your life could ultimately make you more successful and give you a better shot at living the American dream.
More From Motley Fool: