What Are the Best Senior Discounts? With High Inflation, Older Americans Are Searching for Deals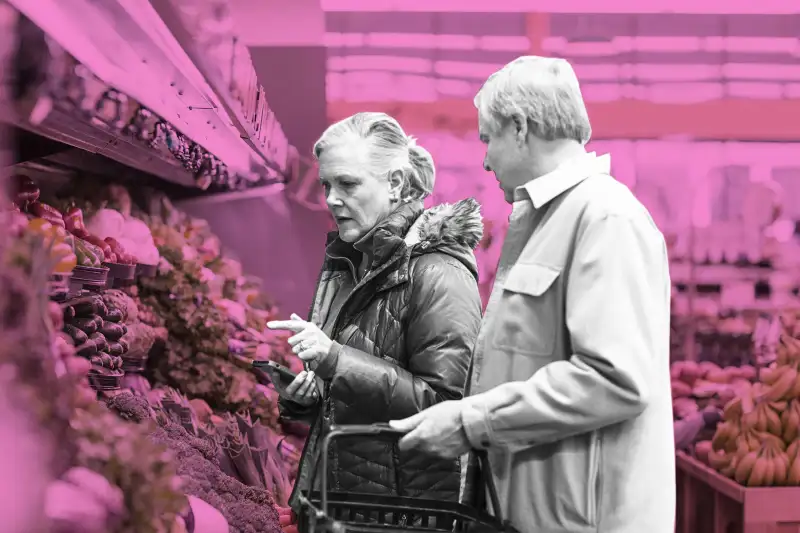 As the cost of living rises, data suggests people are showing an increased interest in taking advantage of senior discounts to help them afford everything from groceries to gasoline.
The majority of Americans say they are living paycheck to paycheck amid heightened inflation, but those on a fixed income are often struggling the most.
Though inflation cooled to about 6% in February, more than half of retirees said in a survey that current Social Security benefits — which include the biggest cost-of-living adjustment increase in 40 years — simply aren't enough to keep up with rising prices.
Apparently, one way that older Americans are making ends meet is by using discounts that exist just for them. Yelp data shows that in 2022, the frequency of mentions of senior discounts in reviews of businesses jumped 36% compared to 2021, the company tells Money.
Mary Johnson, Social Security and Medicare policy analyst for advocacy group The Senior Citizens League, tells Money that requests for help finding money-saving strategies and promotions have exploded in the past two years.
"The first place older adults feel rising prices is at the grocery store," Johnson says. "We have been inundated with emails indicating the writer is 'down to one meal a day' or is depending on other family members for housing or food — or even that they have been evicted and have no place to go."
While money-saving promotions for older Americans aren't a cure-all for their financial woes, offers from AARP, supermarkets, pharmacies and other product and service providers can help cover essentials that many are struggling to afford.
There is no shortage of offers for seniors out there — many chain restaurants offer deals for 10% or so, and there are often travel perks available like discounts on hotel stays, rental cars and trains. Certain gas stations offer special promotions to seniors who are members of their rewards programs too.
Pretty much everywhere you go, shop and eat could have a senior discount, so: When in doubt, ask and see if there's a deal to help you save a little.
Best senior discounts
Money consulted roundups of senior discounts from sites like seniorliving.org, AARP, theseniorlist.com and seniorsleague.org in search of promotions for necessities like meals and drugstore items. Here are some of the best offers we found.
Senior discounts at grocery stores
Fred Meyer: 10% off on select items on the first Tuesday of every month for those 55 and older.
Harris Teeter: 5% discount on Thursdays to those who are 60 or older.
Hy-Vee: Customers ages 55 and up get 10% off on Wednesdays at participating locations.
Senior discounts for drugstores and wellness
Walgreens: AARP members earn 3% to 10% Walgreens Cash rewards on certain Walgreens brand products when they link their AARP and myWalgreens memberships. See additional details.
Rite Aid: Rite Aid Rewards 65+ offers benefits including 5x rewards points on the first Wednesday of every month, a free pharmacist consultation, and more when seniors age 65 or older create an account.
Lenscrafters: AARP members get 50% off prescription lenses with the purchase of a frame, 30% off non-prescription sunglasses and a $55 comprehensive eye exam.
More from Money:
Social Security Recipients Shouldn't Count on Another Huge Raise Next Year
Moving to a Cheaper City Can Net You an Extra $100,000 in Retirement
In Retirement, Social Security Will Likely Pay Out More Than You Think: Study