Sex Pistols Credit Cards Are Here and Punk Rock Dies a Little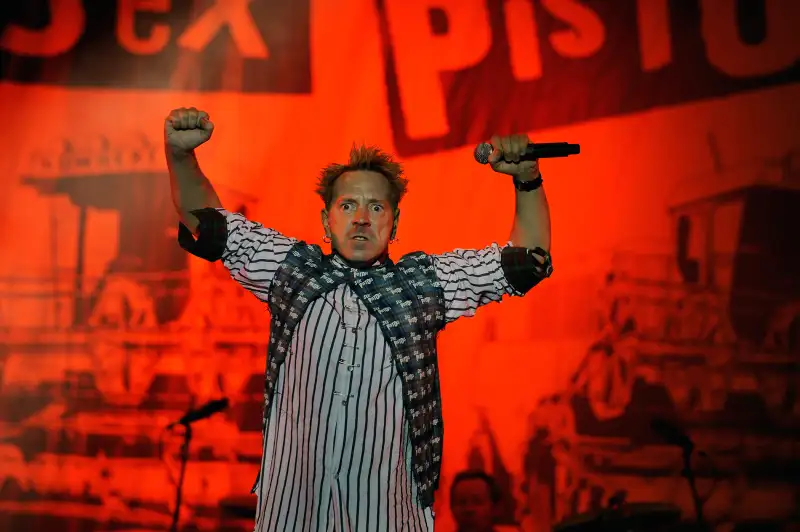 "Don't know what I want / But I know how to get it." That's what Johnny Rotten of the Sex Pistols "sang" (to use the term loosely) in the angry, seminal song for the ages "Anarchy in the U.K."
The lyrics probably aren't referring to getting anything with the assistance of a credit card—banking and capitalism are hardly punk rock, after all. But in a surprising move that calls to mind another passage from "Anarchy in the U.K." ("Your future dream is a shopping scheme"), a new line of Sex Pistols-themed credit cards has just been launched in the U.K.
The cards come courtesy of Virgin Money, the U.K. banking group formed under the leadership of serial entrepreneur Richard Branson—who also just so happened to sign the Sex Pistols to his Virgin Records label nearly four decades ago. "In 1977 Virgin Records signed one of their most iconic bands, The Sex Pistols," the Virgin Money site states. "They challenged convention and the established way of thinking—just as we are doing today in our quest to shake up UK banking."
"To bring a bit of rebellion to your wallet," Virgin Money has introduced three different Sex Pistols-themed cards featuring the names and imagery of the band, including an "Anarchy in the U.K." card and two cards with the controversial title of the album "Never Mind the Bollocks Here's the Sex Pistols."
If you don't know why the title is controversial, you're probably not from the U.K. In America, the word "bollocks" has mostly come to be understood as meaning "nonsense" or perhaps "bull****" and has been used in a highly touted ad campaign for New Castle Brown Ale. In the U.K., however, while the term can also mean "rubbish," it is often used as vulgar slang for "testicles."
And now that word is on a credit card with variable 18.9% APR for those with good credit histories.