Shaq Says He Made 'the Highest Purchase in Walmart History'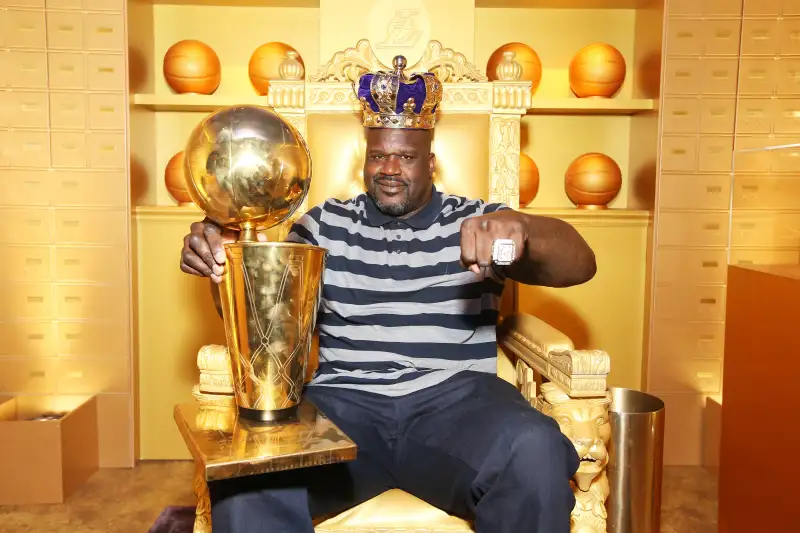 Phillip Faraone—Getty Images for American Expres
When shopping at Walmart, some people find they wind up grabbing one or two unintended purchases. In Shaq's case, however, the extra stuff once added up to an eye-popping $70,000.
Hall of Fame basketball player Shaquille O'Neal, who currently appears on TNT's Inside the NBA, revealed he once spent $70,000 on apartment furnishings at Walmart after he got traded to the Phoenix Suns in 2008.
At the time he got traded, O'Neal explained, the Suns found him a place to live in Phoenix—but they didn't quite give it all the comforts of home: "They already got the apartment set up, [but] I ain't got nothing; I ain't got no towels, I ain't got no pots and pans, I ain't got no TV," he said in an interview that aired recently on HBO.
"I'm very impatient."
So he went to Walmart to fill in the gaps—ultimately dropping $70,000 in what he calls "the highest purchase in Walmart history." Just how extreme was it? The 7-foot-tall center admits that the splurge generated a call from American Express, with a representative worried that basketball star's card had been stolen.
"The [American Express] guy goes, 'What the f*** are you buying?'" O'Neal added.
O'Neal said even at other times, he's been known to drop serious cash at Walmart. In the HBO interview, he claimed to be Walmart's "biggest customer"; he heads to the retailer any time he needs pants, socks, underwear, tank tops, or printers, he added.
You can watch the rest of O'Neal's Walmart story below: