Millennials Will Outgrow the Sharing Economy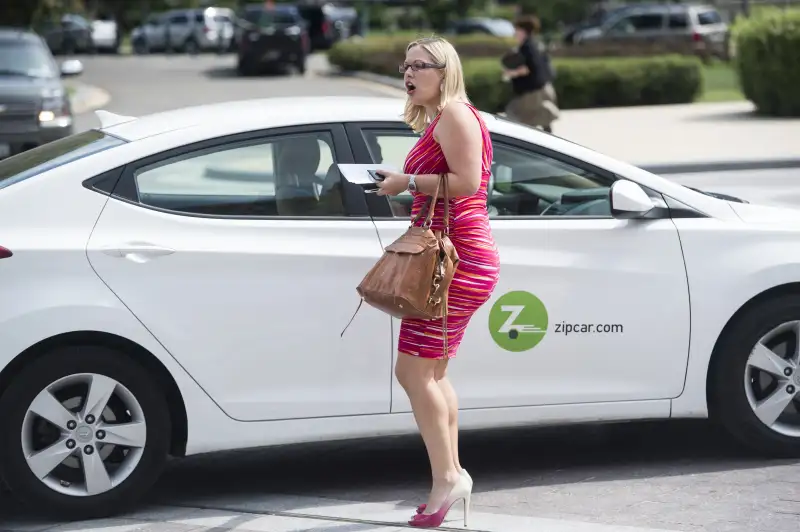 Bill Clark—CQ-Roll Call,Inc.
What does the Millennial generation's culture of sharing mean for the future of the U.S. economy?
Millennials use AirBnb to share their homes. They share cars, thanks to Uber Pool and hourly car rental services like Zipcar. They go to Rent-the-Runway rather than buy an expensive outfit for a big event.
And because many Millennials took longer than expected to get on their feet, they share residences, whether it be with a gaggle of roommates or with their parents.
But now Millennials are growing up financially. More of them are getting jobs. In fact, a recent Pew Research Center analysis showed that as of the first quarter of 2015, Millennials were the largest generation in the American workforce.
With money in their pockets, more of this generation that reached young adulthood around the year 2000 are moving into their own homes. And despite previous assertions that this generation would want to squeeze families into urban apartments, there is now data showing Millennials want to do what so many of their parents did: move to the suburbs.
"The lack of home-buying activity from Millennials thus far is decidedly not because this generation isn't interested in homeownership, but instead because younger Americans have been delaying getting married and having children, two key drivers in the decision to buy that first home," says Zillow's Chief Economist Stan Humphries. "As this generation matures, they will become a home-buying force to be reckoned with."
And so it follows logically: as Millennials settle into their suburban homes, it might make sense to buy a car - since it's not realistic to rent Zipcars every day for the carpool to baseball practice. Busy parents will probably not have time to lease clothing for a special event. At a certain point, it just might make more sense to buy the dress and not worry about returning it, especially after little Madison spit up all over it!
Which begs the question: Is this a generation that has permanently adopted a culture of sharing and will continue to do so? Or, as they grow up and evolve into financially stable adults, will they act more like their parents and buy into an ethos of owning a lot of stuff? (Or at least get a little more possessive?)
When Millennials share, it's because they enjoy having common experiences with friends, not because they don't want to own the better things in life, according to Morley Winograd and Michael Hais, co-authors of "Millennial Majority".
As soon as they can afford it, Millennials will become big consumers, according to Winograd and Hais. A key difference in their purchasing power: acquiring what is truly valued - from clothes to owning a car or home - instead of merely visiting a thrift shop for a good deal or renting a dress for a special occasion.
A recent Fannie Mae survey of 18- to 34-year-olds shows 70 percent of Millennials prefer to own their own home, rather than rent, because of the protection from a rent increase, the authors note. In addition, participants in the survey say owning a home is a better investment in the long run.
The reason more Millennials don't own homes is because they have lower-paying jobs and heavy student debt, not because of any attitudes about personal possessions, according to Winograd and Hais.
And if that theory proves correct, the Millennial culture of shopping more as their resources grow could be great news for the economy.