7 Things You Never Realized You Could Buy at Walmart — and Why You Should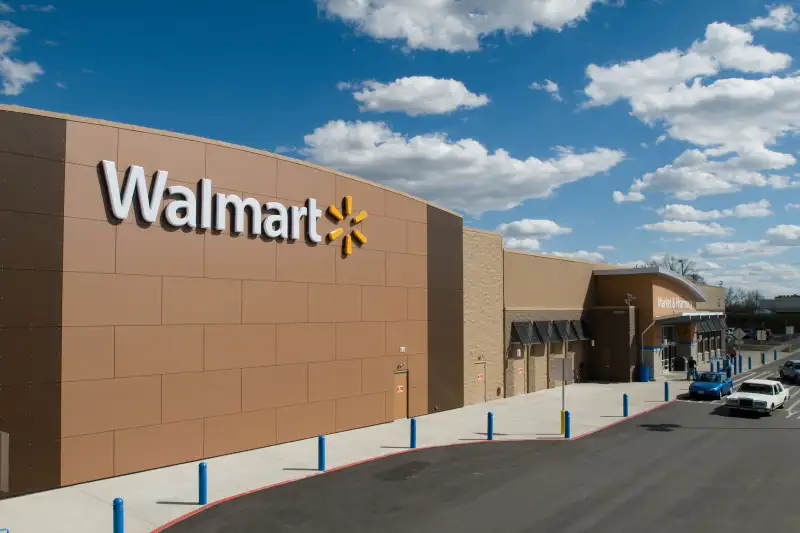 Spencer Tirey—Spencer Tirey
When you think of shopping at Walmart, picking up groceries and househould essentials may come to mind. But from wedding receptions to Pioneer Woman cookware, here are seven things you likely didn't know you could buy at this Arkansas-born chain.
1. Cookware from Ree Drummond
Looking to get your Pioneer Woman fix in your own kitchen? Head to Walmart for Drummond's line of incredible cookware (along with a great home collection). A new must-have: The Pioneer Woman's recently-launched InstantPots.
2. Mattresses
Did you know Walmart has amazing deals on mattresses, including ones from the fan-favorite Allswell brand? Save money and get ready for your best sleep ever, and enjoy free shipping or free pickup available on a variety of options.
3. Wine
Walmart launched Winemakers Selection in 2018, a collection of 10 fine brands of vino sourced from reputable wine regions in France, Italy, and the U.S.. Each bottle ranges from $10-$16, something we can definitely raise a glass to.
WATCH: What Items Do People in Your State Love Buying the Most from Walmart?
4. Weddings
If you're planning a wedding, Walmart has you covered from engagement rings and invitations to weding cake and decor pieces. P.S. For amazing, affordable floral arrangements, consider their sister brand, Sam's Club.
5. Premium Fashion
Through a partnership with Lord & Taylor, treat yourself to luxe fashion for less with brands including H Halston and Nine West. TV star Ellen DeGeneres also recently debuted her fashion brand, EV1, with the mega-store.
6. Trendy Furniture
Whether you're going for farmhouse or modern, colorful or neutrals, Walmart has something for everyone. Check out their surprisingly robust online collection of furniture here.
7. Smart-Enabled Technology
Update your home with the latest in gear ranging from safety products to watches. Now, if you'll excuse us, we've got some shopping to do, folks.