Better IRAs for Small Business Employees Are on the Way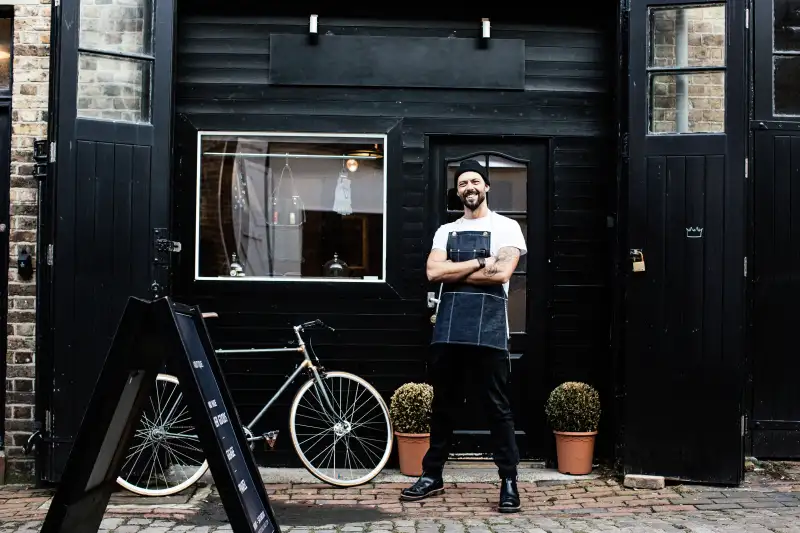 If you work for a small business that doesn't have a retirement plan, help is on the way.
Roughly half of the U.S. states are working to create government-sponsored automatic individual retirement account (IRA) plans that would enroll workers without access to employer-sponsored retirement plans.
California, Illinois, Oregon and Washington state have taken the lead, passing legislation to launch Secure Choice Pension programs. California and Illinois both aim to begin enrolling workers in 2017.
Employees would contribute through payroll deductions to Secure Choice Pension accounts. The plan's investments would be professionally managed, but no employer contributions would be required.
There is a regulatory sticking point, though: Will the plans be governed by the Employee Retirement Income Security Act (ERISA), the federal law that sets standards for private-sector pension plans?
Although IRAs are not covered by ERISA, the payroll deduction feature of Secure Choice Pension plans raises the question. Concerns about regulatory burdens for employers - and their possible fiduciary responsibilities under the plans - led states to include clauses in their enabling legislation stating that these pension plans would not proceed if they were deemed to be ERISA plans.
Now, the White House is getting behind the Secure Choice Pension initiative. President Barack Obama recently directed the U.S. Department of Labor to clear the path for states to create Secure Choice Pension plans by clarifying the ERISA issues. If new Labor Department rules are finalized before Obama leaves office at the end of next year - and that is a major unknown - some states will start offering their new retirement plans as early as 2017, and the ball could get rolling in many more states.
Obama's move is a clear sign that his national auto-IRA initiative - which he has been asking Congress to approve since 2010 - is dead, and that the administration hopes to help at least a handful of states launch Secure Choice Pension plans before Obama leaves office. Regulatory red tape and foot-dragging could prevent that from happening.
"We're being told that this is on a fast track, with a proposed regulation by this fall, and a final regulation by the end of this year - but that seems optimistic," says Dan Reeves, chief of staff for California state Senator Kevin de León, sponsor of the California legislation.
Workers Struggle to Save
A quick execution of new rules is exactly what workers struggling to save for retirement need.
Ownership of various retirement plan accounts has been falling sharply. Just 40% of households owned any type of retirement account - IRA, 401(k) or traditional pension - in 2013, down from 48% in 2007, according to the Federal Reserve Board's triennial Survey of Consumer Finances released last September.
The Center for Retirement Research at Boston College estimates that at any given point, only half of U.S. private-sector workers participate in a retirement plan. The largest coverage gaps can be found at small employers, who don't want to deal with the cost or regulatory burden of administering 401(k) plans.
The states argue that fiduciary liability can be taken on by the boards governing the plans, and by third-party financial services companies that are hired to run them. California, the first state to pass Secure Choice Pension legislation, has been waiting for clarification on these issues for nearly three years now.
Labor Department officials have expressed concern about letting the plans proceed without the regulatory protections of ERISA, and the Obama administration preferred to focus on its own national auto-IRA plan.
"The (Department of Labor) has always viewed its job under ERISA as policing employers," says Joshua Gotbaum, a guest scholar at the Brookings Institution who is the former director of the Pension Benefit Guaranty Corporation, the federally sponsored agency that insures private sector pensions. "So they have resisted moving from policing employers to policing financial service providers. That's a necessary step in order to get to any Secure Choice plan."
The nature of the new Labor Department rule will be critical to the success of Secure Choice Pension plans. The regulators could simply state that a payroll deduction plan isn't subject to ERISA; a much better outcome would be a more expansive approval that gives states a range of options.
The Department of Labor declined to comment.
Says Gotbaum, "What I hope they'll do is declare that these are multi-employer 401(k) plans, that they can even be defined benefit plans and that the employers won't be considered fiduciaries just by participating."