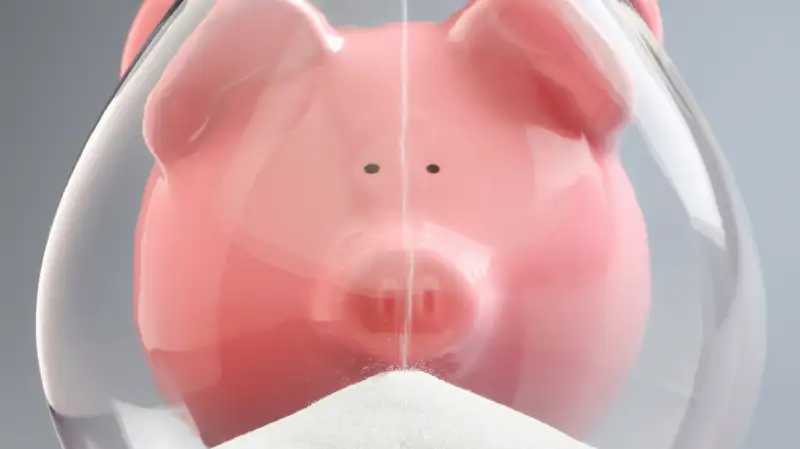 Financial professionals often recommend that you wait until full retirement or even later before applying for social security benefits. An individual who'd receive $1,000 per month at full retirement age would get a mere $750 by claiming early at age 62. And that same person could get as much as $1,320 per month by waiting until age 70. For many Americans, it appears to make a lot of sense to wait.
As a general rule of thumb, if you expect to live beyond your late 70s, waiting until at least full retirement might be the smart choice. According to the Social Security Administration, a man reaching 65 today can expect to live until 84.3. And a woman turning 65 can expect to live until age 86.6. Given that one out of every four 65-year olds today lives past age 90, you'd assume that most folks would hang on until full retirement before applying for benefits.
That assumption would be wrong, however. In practice, many Americans seem to be ignoring the data. According to The New York Times, 41% of men and 46% of women choose to take their benefits at 62 -- the earliest age possible. Why aren't they listening to the experts?
Your Social Security and your brain
Obviously, there are some very rational reasons for claiming your benefits at 62. For example, you might have some serious health concerns. Or you may just really need the money. Sometimes real life is more complicated than insurance data and actuarial tables.
There might be another powerful reason that people aren't even aware of, however. According to psychological research, we are all hardwired to lock in certain gains, even if such a decision has a lower expected value. In other words, our psychology could be leading us to make suboptimal financial choices when it comes to social security.
The price of certainty
The underlying principle involved here, which was highlighted in the work of Daniel Kahneman and Amos Tversky, is called the "certainty effect." This idea is actually quite easy to understand. Essentially, everyone tends to over-weigh a sure gain compared with a slightly riskier gain, even if the expected value of the certain gain is lower.
Here's an illustration of how it works. Suppose there are two options. Option 1 gives you a chance to win $9,500 with 100% certainty. Option 2, on the other hand, provides you with the opportunity to win $10,000 with 97% certainty, though there's a 3% chance you will win nothing.
Even though the expected value of Option 2 is higher ($9,700 compared to $9,500), the "certainty effect" would predict that more individuals would choose Option 1 than Option 2. According to Kahneman:
A team of academics recently tested this theory, and reported their findings in a paper titled "Risk preferences and aging: The 'Certainty Effect' in older adults' decision making". They discovered that "older adults were more likely than younger adults to select the sure-thing option when it was available -- even if it had a lower expect value." In other words, they not only found evidence supporting the "certainty effect," they found that older adults were moresusceptible to it than younger ones. The overall conclusion of the study is very instructive:
Clearly, our instincts can inadvertently lead us astray on financial matters. As Jason Zweig notes in his classic book Your Money and Your Brain, "[I]nvestors habitually are their own worst enemies, even when they know better." When deciding when to apply for social security benefits, it might be wise to remember how our brains are wired. Otherwise, you could be leaving a lot of money on the table.
Try any of our Foolish newsletter services free for 30 days. We Fools may not all hold the same opinions, but we all believe that considering a diverse range of insights makes us better investors. The Motley Fool has a disclosure policy.
Related Links