'Extremely Rare': Social Security Checks Are Getting Their Biggest Boost in 42 Years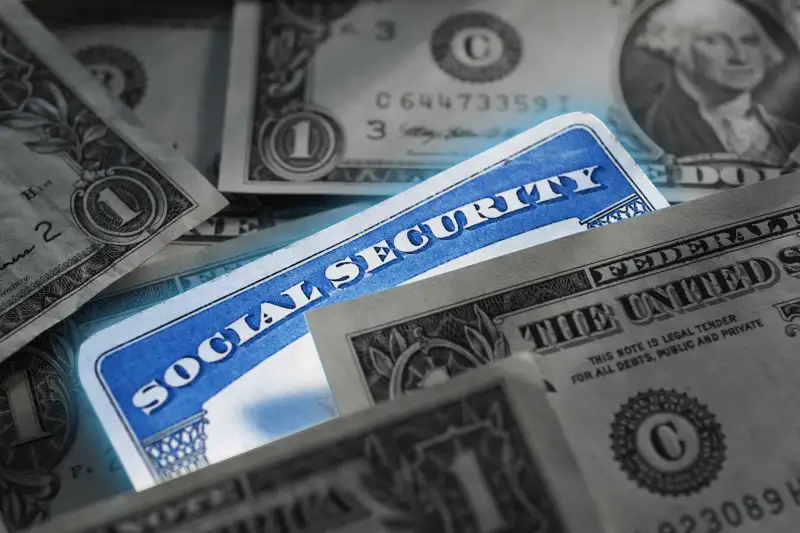 It's official: Tens of millions of Americans who rely on Social Security benefits each month are set to get their biggest raise since 1981.
Soaring inflation in recent months has pushed the cost of living adjustment, aka the COLA, for Social Security benefits to 8.7%, the agency confirmed Thursday.
"Medicare premiums are going down and Social Security benefits are going up in 2023, which will give seniors more peace of mind and breathing room," said Acting Commissioner Kilolo Kijakazi in an announcement. "This year's substantial Social Security cost-of-living adjustment is the first time in over a decade that Medicare premiums are not rising and shows that we can provide more support to older Americans who count on the benefits they have earned."
Each month, more than 70 million Americans receive payments from the Social Security Administration. The vast majority of them — some 51 million — receive retirement benefits, but the agency also assists millions of disabled workers, spouses and children of deceased workers.
All of them are automatically eligible for the increased benefits, which will begin paying out for most in 2023. Those on Supplemental Security Income, a group of approximately 7 million, will receive the boosted benefits starting in December 2022.
Average Social Security benefit increase for 2023
"On average, Social Security benefits will increase by more than $140 per month starting in January," the agency said Thursday.
Each year in October, the Social Security Administration recalculates the COLA based on the inflation data for three months: July, August and September. The Labor Department just released the inflation rate for September on Thursday, and so the Social Security Administration received the final piece of the COLA-calculation puzzle.
Previous projects pegged the COLA to be between 8.9% and 10.8%. Still, an 8.7% COLA will be the biggest boost to Social Security checks in more than four decades.
The last time the COLA was higher than this, it was 1981 and the annual adjustment was 11.2%. At the time, the country was dealing with inflation rates in the double digits.
"I am telling retirees to not get used to this COLA," Matt Sotir, an advisor with the financial services firm Equitable, said in an email. "It is extremely rare and likely will not be repeated as inflation should abate over the next few years."
Drawbacks of Social Security COLA
An 8.7% increase in benefits will provide welcome relief to the 70 million recipients who rely on Social Security benefits to make ends meet each month.
The current COLA for 2022 is 5.9%, historically high but lagging far behind recent inflation levels. Benefit payouts will stay at that rate until the new COLA fully kicks in next year. Even though annual COLAs are supposed to account for inflation, this lag has resulted in a massive erosion of buying power for those receiving benefits over the years.
A recent study from the Senior Citizens League shows that inflation has eaten away 40% of Social Security's buying power since 2000.
Experts say that can particularly hurt retirees who live on fixed incomes.
"Retirees know all too well that Social Security benefits don't buy as much today as when they first retired," Mary Johnson, policy analyst and author of the Senior Citizens League study, said when it was released. "To put it in context, for every $100 of goods or services that retirees bought in 2000, today they would only be able to buy $60 worth."
Adding to these issues is the looming Social Security insolvency date. The annual Social Security trustee report was released in June, showing that benefit coffers could run dry by 2035. Unexpectedly high COLAs could drain the funds faster than anticipated.
When or if Social Security becomes insolvent, that doesn't mean benefits will stop entirely. The agency would have to cut payments, though. According to the trustee report, when retirement funds are depleted, for example, the agency would have to slash benefits by 23%.
"At some point, we will need to confront the situation if we want the program to stay solvent for years to come," Sotir said.
More from Money:
What Happens When 40% of Workers Postpone Retirement? We're About to Find Out
Medicare Premiums Are Decreasing for the First Time in Over a Decade
Time Is Running out to Buy I Bonds With Historically High Interest Rates