Social Security Recipients Shouldn't Count on Another Huge Raise Next Year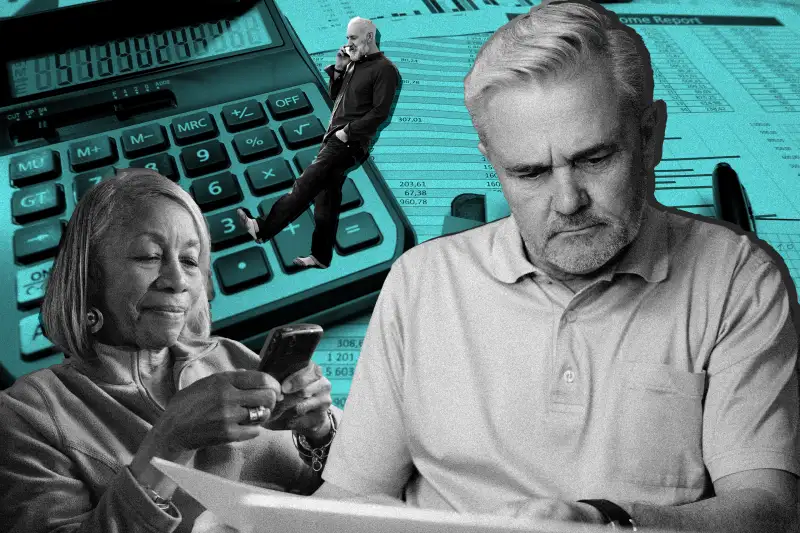 Eddie Lee / Money; Getty Images
At the start of the year, tens of millions of Social Security beneficiaries received an 8.7% boost to their monthly checks: the biggest raise in decades as a result of sky-high inflation.
But this fall, when those government benefits are recalculated again — an annual process known as the cost-of-living adjustment (or COLA) — their raise won't be nearly as high, according to an early projection from the nonprofit The Senior Citizens League.
What the 2024 COLA might be
The Social Security COLA for 2024 is projected to be 3% — and likely less — says Mary Johnson, a Social Security policy analyst at The Senior Citizens League.
"Based on February inflation data, the COLA looks like it will be below 3% and could fall into the 2% [range] or even lower" if consumer prices continue to decline throughout the year, as they have so far, Johnson writes in an email to Money.
Compare that to the current COLA, which is at a 41-year high of 8.7%. Benefits for those enrolled in Social Security increased starkly between 2022 and 2023 as inflation surged. The average check went from about $1,550 to almost $1,700.

Keep in mind
About 71 million Americans receive monthly checks from the Social Security Administration. Nearly 50 million of them are retirees, but the agency also provides monthly checks to more than 7.5 million disabled workers and 4.8 million children.
The actual COLA, set by the Social Security Administration, won't be released until October. The agency uses inflation data — specifically a separate inflation rate for urban and clerical workers called CPI-W — for the months of July, August and September to set the COLA.
The takeaway
Although there's still a long way to go, Social Security beneficiaries may want to prepare for a COLA much smaller than the current 8.7% rate.
"I am telling retirees to not get used to this COLA," Matt Sotir, an advisor with the financial services firm Equitable, previously told Money. "It is extremely rare and likely will not be repeated as inflation should abate over the next few years."
Johnson notes that these are very early projections. She won't release her official COLA estimates until May after more 2023 inflation data is released. But it's likely that future COLA estimates will be lower than 3% if inflation continues to ease in the coming months, as it is expected to, given the Federal Reserve's aggressive rate hikes aimed at curbing price growth.
"I will be happy if there is a modest COLA," Johnson writes, "and then we end the year with inflation finally going negative."
More from Money:
In Retirement, Social Security Will Likely Pay Out More Than You Think: Study
Why Millionaires Don't Have to Pay Any More Social Security Taxes This Year
Moving to a Cheaper City Can Net You an Extra $100,000 in Retirement