Social Security Benefits Are Expected to Jump 3.2% in 2024. Is That Enough?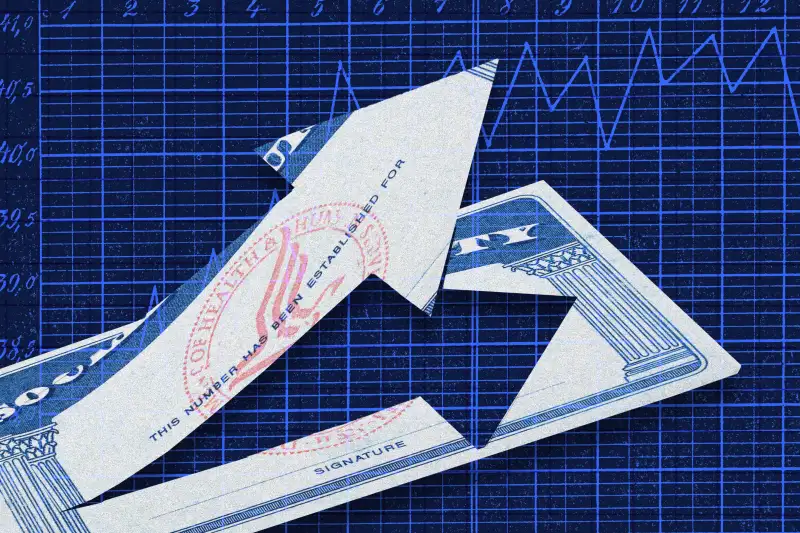 Olive Burd / Money; Getty Images
People receiving Social Security benefits are projected to get another historically high raise next year as inflation remains elevated.
Using the latest inflation reading released by the Labor Department Wednesday, The Senior Citizens League (TSCL) has estimated that the annual raise for Social Security beneficiaries — known as the cost-of-living adjustment, or COLA — will be 3.2% for 2024.
"It's higher than the average over the past 20 years — which was 2.6%," Mary Johnson, TSCL's Social Security policy expert, wrote in a news release.
Still, she noted that this projected COLA is "significantly lower" than the 8.7% increase beneficiaries received this year. The 2023 COLA was the highest in more than 40 years due to a bout of skyrocketing inflation that stretched the budgets of everyday Americans and especially retirees who often live on fixed incomes.
But inflation has since moderated: For the year ending in August, the inflation rate was 3.7%.
By law, the Social Security Administration must recalculate the amount it pays out to beneficiaries each year based on inflation trends. The formula uses inflation data from the Labor Department for the months of July, August and September.
Now that data for two of those three months are released, TSCL's latest estimate is likely to be very close to the official COLA number, which the Social Security Administration will announce in October. Usually, Johnson's predictions at this stage tend to vary only a few tenths of a percentage point (or less) from the official COLA.
Will the 2024 COLA be enough?
Each month, approximately 70 million Americans get Social Security checks, often relying on them to get by. The vast majority of recipients are receiving retirement benefits, but millions of disabled workers and children also receive monthly benefits.
Across the board, benefits will rise next year. But some advocates are worried that the 2024 COLA won't be enough.
Currently, the average Social Security benefit is about $1,700 per month. Retirement benefits are slightly higher, nearly $1,800. If the COLA is indeed 3.2%, that equates to about a $55 monthly raise.
However, next year Medicare premiums are also slated to rise, which will affect the take-home benefit for most retirees. According to the Social Security Administration, more than three-fourths of beneficiaries are retirees, a major portion of whom are also enrolled in Medicare.
According to TSCL, Medicare part B premiums could jump to about $179.80 next year, an increase of roughly $15. That price hike could directly eat into the benefit of a typical retiree who's on both Social Security and Medicare because Medicare premiums are deducted directly from those monthly checks. That means the $55 monthly increase could be, in reality, more like a $40 increase.
For years, some advocates have argued that Social Security COLAs don't truly keep up with inflation, and over the long run, their buying power dwindles.
That's partially by design, considering the COLA is based on only three months of inflation data from the previous year. Another major critique involves the inflation metric that is used to determine the COLA. The Social Security Administration relies on a reading of price increases for the typical urban worker (known as the CPI-W), but because a large majority of beneficiaries are older Americans, organizations such as the National Council on Aging have pushed for a separate metric that better takes into account older people's finances.
When will the 2024 COLA be announced?
How much of a raise beneficiaries receive for 2024 isn't confirmed just yet. ("The bottom line for retirees won't be known until Medicare premiums are announced, which is typically in November," Johnson wrote.)
But we do have a sense of the schedule. The Social Security Administration is set to announce the official COLA in October, though boosted checks won't hit most people's mailboxes and bank accounts until January.
More from Money:
Will Social Security Benefits Really Get Slashed by 23% in the Next Decade?
Why Certain Social Security Beneficiaries Will Get 2 Payments in September
Having a Good Credit Score Is Especially Important Right Now — Here's Why