In Retirement, Social Security Will Likely Pay Out More Than You Think: Study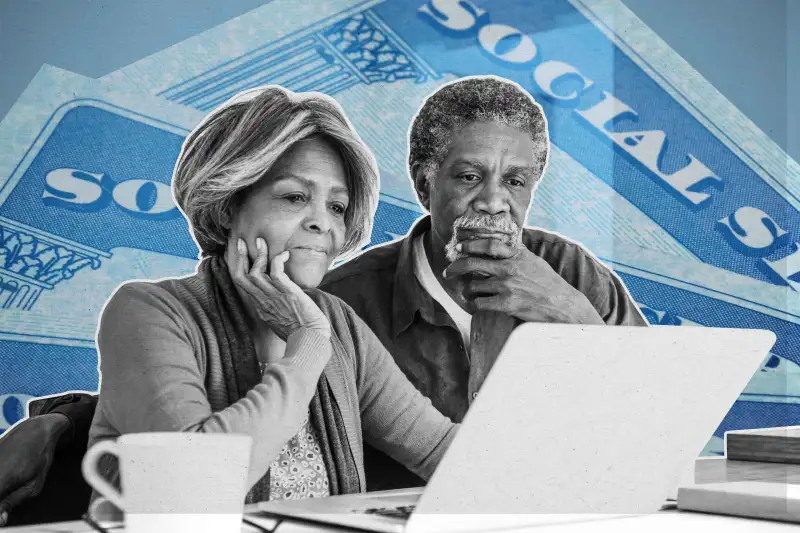 Older adults today face a host of challenges when it comes to financing their retirements — and now, new data suggests some miscalculate how much money they'll receive from Social Security.
A paper authored by researchers at the American Enterprise Institute and George Mason University found that a significant number of pre-retirees underestimate their future annual Social Security income by nearly $2,000. An even larger portion undervalued those benefits by over $5,000.
What the data says
The analysts compared respondents' self-reported expectations of their retirement benefits to their actual projected Social Security income using panel data from a national study on health and retirement.
They concluded that while most older adults between 50 and their early 60s accurately predicted the age at which they anticipate claiming Social Security benefits, they underestimated their yearly benefits by 11.5%, or about $1,896 on average.
Roughly a quarter of respondents were off by even more in their calculations, underestimating their future benefits by $5,167 or more.
About 10% said they didn't expect to receive Social Security income at all.
The findings are consistent with a 2021 analysis by the Social Security Administration, which found that across the age spectrum, some workers substantially undervalue their future benefits compared to projections from officials and researchers.
Why it's important
Americans overall are pessimistic and anxious about funding their retirements. According to a 2020 study, 31% of respondents of all ages don't expect to receive any Social Security benefits.
People saving for retirement feel uncertain about how much they'll need after they stop working. More than half of respondents to a recent Northwestern Mutual survey said they didn't know how much they should have saved, and on average, people estimated they'd need at least $1.25 million to retire comfortably.
Retirees who have started claiming their benefits say their Social Security income isn't enough despite a major increase to the cost-of-living-adjustment. More than 50% of respondents to a Senior Citizens League survey reported that they didn't think this year's COLA would keep pace with rising costs.
More from Money:
Why Millionaires Don't Have to Pay Any More Social Security Taxes This Year
Social Security Payments Just Increased, and Scammers Are Already Targeting Retirees