Why Some Social Security Recipients Will Get 2 Payments This Month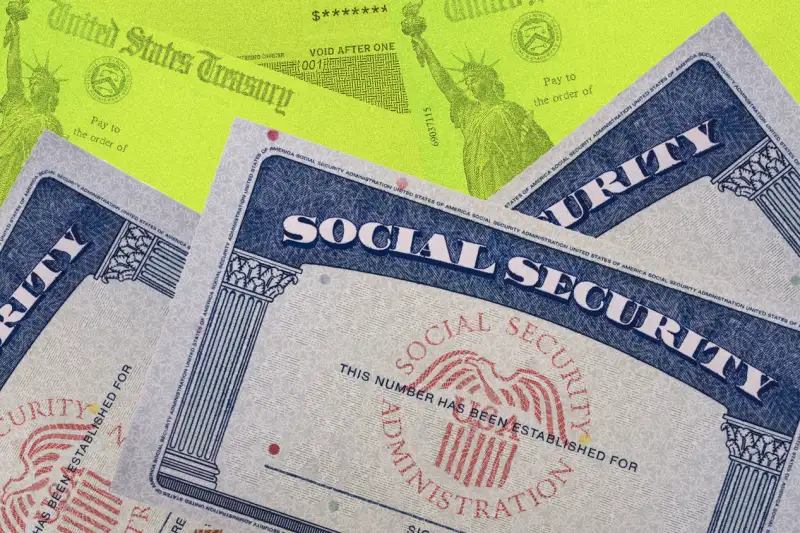 Heads up: Some recipients of Social Security benefits will get paid twice in June, but there's no reason to worry.
The schedule is a little different than usual this summer. Payments for Supplemental Security Income, a program for certain Americans 65 and up as well as qualified adults and children with disabilities or blindness, will go out on the first and last day of June.
You'll still get your full benefits if you receive SSI, but the Social Security Administration will distribute two payments this month — and none in July. The next payment after that will go out Aug. 1, according to this year's SSA calendar.
When will I get my Social Security check?
Recipients of Social Security retirement, disability and survivors benefits are typically paid on second, third and fourth Wednesdays of each month, depending on beneficiaries' birth dates. SSI payments usually go out on the first of the month — but if the date falls on a weekend or federal holiday, payments are moved to the previous business day. The regular SSI payment schedule then starts again the following month.
Since July 1 falls on a Saturday this year, SSI recipients will get their June checks on Thursday (June 1) and their July checks on June 30.
The same thing happened in March, and SSI recipients can also expect two payments in September and December. As such, there will be no SSI payments distributed in October or January.
If you receive both Social Security and SSI, or if you claimed benefits before May 1997, you generally get your regular Social Security payment on the third of the month and SSI on the first. For June, these Social Security benefits will be paid on Friday.
Spouses and children getting someone else's benefits are paid on the same day as the main beneficiary.
Will the debt ceiling deal delay my Social Security payment?
You may have heard officials like Treasury Secretary Janet Yellen warn of a delay in government benefit payments if the U.S. Congress and White House don't agree on a deal to raise the debt limit before the June 5 X-date.
In a letter sent to congressional leaders last week, Yellen said that a failure to raise the debt ceiling would leave government coffers dangerously depleted following $130 billion-plus in benefits payments to veterans, Social Security and Medicare in first two days of June. A default would leave the Treasury with "inadequate" resources to make $92 billion in payments and transfers scheduled for later in the month.
However, legislation is now poised to pass before the Monday deadline that would raise the debt ceiling and avoid a default, so beneficiaries probably have nothing to fret.
What if I don't get my payment?
If you don't receive your benefits as expected, wait three business days before calling the SSA on a weekday between 8 a.m. and 7 p.m. at 1-800-772-1213.
The SSA has a payments schedule that you can refer to here, or you can view your payment status by creating or logging into your Social Security online account under "Benefits & Payments."
More from Money:
Retirement Do-Over: Here's One of the Most Common Regrets for Today's Retirees
The Chances of the U.S. Defaulting on Its Debt Are Surging
Employers Are Contributing a Record Amount of Money to Workers' 401(k) Accounts