Southwest's Tiny Airfare Increase Is Bigger Than It Seems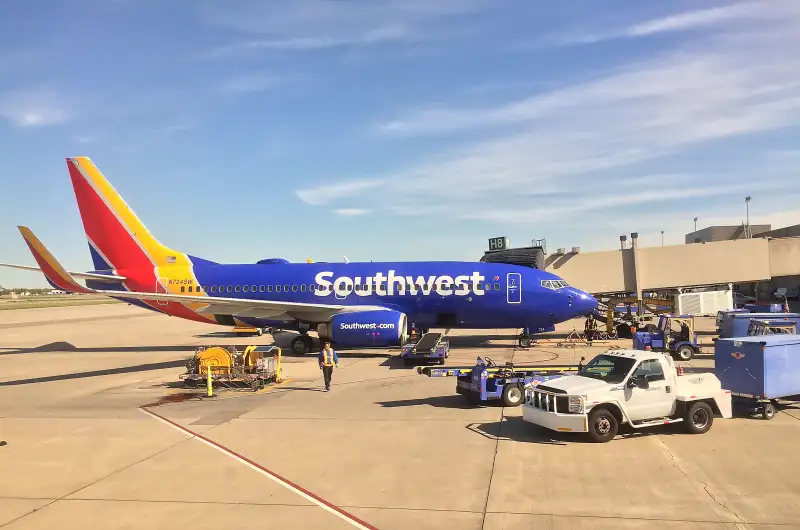 KAREN BLEIER—AFP/Getty Images
Budget airlines are cheap, and you often get what you pay for: Tight seating, additional fees, and frequently delayed flights. As enraging as all of that might be, passengers breathe a sigh of relief when they see that their bill is smaller than if they'd purchased a ticket on another carrier.
But budget airlines are facing headwinds. On Thursday, Southwest Airlines implemented a $5 price increase on all domestic flights, CNBC reported. Wait a second, only $5? When you consider that Americans spend an average of $360 on a domestic flight, five bucks hardly seems like something you'd gasp at paying.
But for an airline that operates more than 3,900 flights per day, that $5 per ticket adds millions in additional annual revenue at a time when the discount carrier is looking to do just that. On Tuesday, the company stated that its unit revenue — meaning the money made off of each passenger per mile flown — decreased 4% in the third quarter and is expected to fall another 5% before year's end. Southwest's stock fell more than 10% on the news, but has since regained about half its losses.
Read More: Cuba Flights Haven't Helped JetBlue's Bottom Line
Southwest's woes aren't isolated—as Motley Fool notes, several airlines have reported declines of that same critical metric, unit revenue, as competition between carriers has increased. Additionally, Southwest expects fuel costs to increase (mirroring the trend in consumer gas prices, namely that the cheap streak has officially ended). That would cut further into Southwest and other airlines' profits, leaving the company's to find other ways to make up for added costs.