Holiday Travel Just Got More Annoying Thanks to New Airline Fee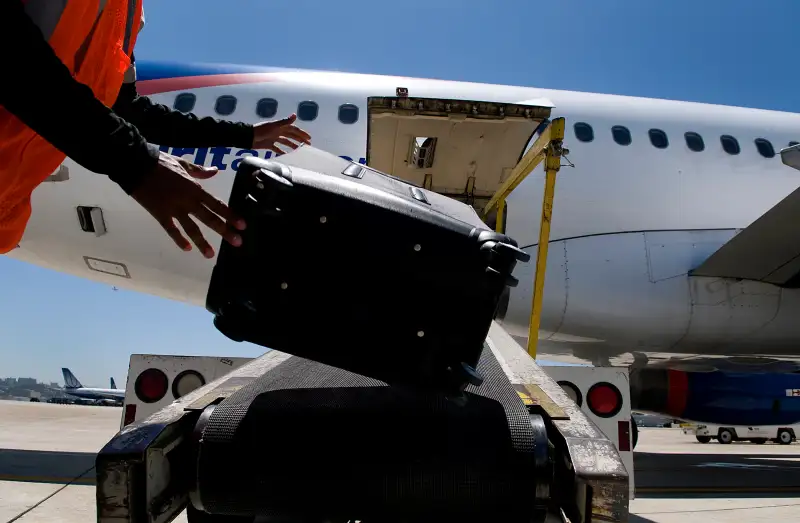 Sam Hodgson—Bloomberg via Getty Images
In an industry enraptured with airline fees, Spirit Airlines stands out as the most fee-crazed carrier of all in the U.S., with fees for things others still provides at no additional charge, including carryon luggage, water, and the printing of a boarding pass at the airport. (If you don't print yours at home, you're asked to cough up $10 at check-in.) Spirit is also known for being highly profitable, and for being outrageous to get attention—the latest example being the gimmick of giving away free miles to customers who send a message to the airline explaining why they hate it so much.
This past spring, Spirit relaunched its brand to better explain how exactly it does business—low upfront fares combined with a la carte fees for almost anything beyond basic transportation, dubbed the "bare fare"—in order to quell the hate. CEO Ben Baldanza has also gone on record saying that his company may stop adding fees because it's become difficult to think up any more new ones.
Apparently, however, the creative folks at Spirit have put their heads together and come up yet another fee—or, rather, a fee on top of a fee it already charges. The Los Angeles Times reports that Spirit has quietly tacked on a $2 surcharge on top of its usual checked baggage fees for passengers traveling during the peak winter holiday period, December 18 to January 5. The standard price to check a bag during online check-in is $40 for the first piece of luggage, so if you're flying during the holiday period, it'll run $42.
"Winter is coming … and that means holidays. Which means more people than ever will be traveling with Spirit to visit their loved ones," states a message from Spirit attempting to explain the holiday surcharge. "To make sure we have room for everyone's bags, we're encouraging customers to pack a bit lighter."
It almost sounds as if without such a fee, and without customers packing less, Spirit might have difficulty finding space for all the luggage people want to bring. Which is preposterous. Clearly, the fee is intended to milk passengers for a couple more bucks here and there, at a time when they're more likely to have to pay up because they're flying with gifts and bulky winter clothing.
No matter how Spirit tries to spin this, the airline is yet again demonstrating that it's in love with fees, that it can't help but push the envelope with the annoying, outrageous, nickel-and-diming of its customers—and that, in all likelihood, it'll maintain its status as a highly profitable operation regardless.