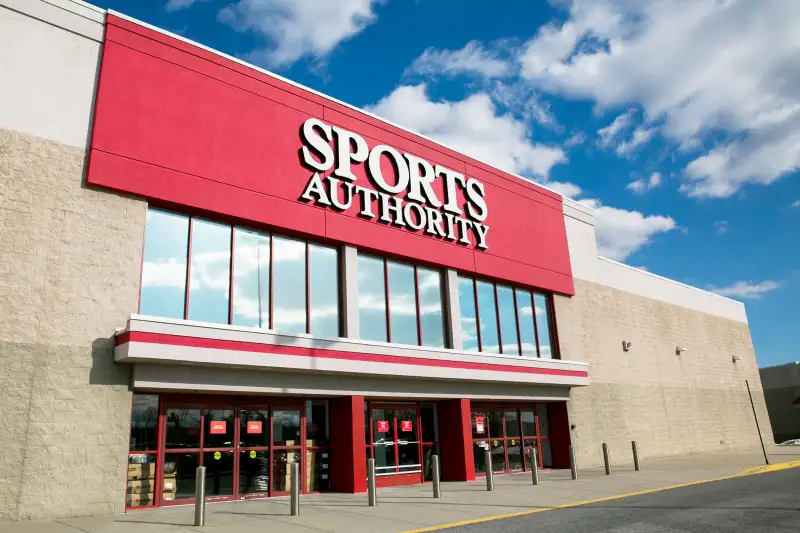 Sports Authority said it filed for Chapter 11 protection on Wednesday, becoming the latest U.S. retailer to file for bankruptcy to slim down its business as more shoppers spend their money online.
The sporting goods retailer has hired liquidators to begin store closing sales at up to 200 of its 463 locations, according to court documents.
Sports Authority asked the U.S. Bankruptcy Court in Wilmington, Delaware, to allow it to begin closing the underperforming stores immediately to help shore up its finances.
The Englewood, Colorado-based company also said it planned to close or sell two of its five distribution centers, in Denver and Chicago.
"This decision follows a comprehensive review of the Sports Authority store portfolio in light of the increasing amount of shopping that is occurring online," the company said in a statement.
In the past year, many teen retailers, including Wet Seal, and electronics chain RadioShack have used bankruptcy to close weaker stores.
Sports Authority said it expected to have access to up to $595 million in debtor-in-possession financing during its restructuring.
The company listed liabilities of up to $10 billion and assets of up to $1 billion in court documents.
Sports Authority was expected to file for bankruptcy after it missed a $20 million coupon payment on Jan. 15, triggering a 30-day grace period to work out a compromise with creditors, Reuters had reported last week.
The retailer said on Wednesday that it had been in talks with its creditors over the past several months for a comprehensive debt restructuring and was also looking at selling some or all of its assets.
It said it would continue to pursue both options while undergoing restructuring.
"We have received strong interest from third parties interested in investing in or buying some or all of Sports Authority," Chief Executive Officer Michael Foss said.
Sports Authority is owned by private equity group Leonard Green & Partners LP, which bought it in 2006 for $1.3 billion.
The retailer has struggled with an inconsistent operating performance over at least the past four years, according to a research note by Moody's Investors Service.
Sports Authority's revenue neared $2.7 billion for the 12 months ended May 2, according to Moody's.
Rothschild is Sports Authority's financial adviser, FTI Consulting is its restructuring adviser, and Gibson Dunn and Young Conaway Stargatt & Taylor is its legal counsel.
The case is Sports Authority Holdings Inc et al, U.S. Bankruptcy Court, District of Delaware, No. 16-10527.