The Surprising Thing That Will Boost Your Home's Value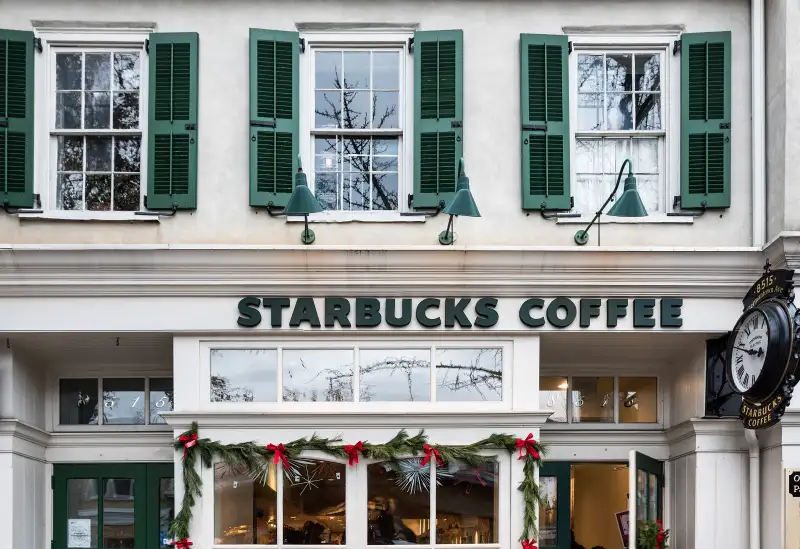 John Greim—LightRocket via Getty Images
When searching for a new home, buyers usually consider the usual suspects: square footage, number of bedrooms, amount of sunlight.
Vanessa Pappas had another factor in mind as well: coffee shop proximity.
When Pappas and partner C.C. Hirsch recently closed on a three-bedroom property in Windsor Terrace, Brooklyn, it didn't hurt that her favorite macchiato place was only a half-block away.
"Coffee is important," says Pappas, 36, global head of audience development for YouTube. "It's our daily ritual, and we always go to see our friends who work there. It makes us feel like part of the neighborhood."
It turns out that easy access to quality java has broader implications. Call it the Starbucks Effect: Proximity to a local coffee shop has a very real, and positive, effect on home values, new data shows.
"We looked for certain markers for where homes appreciated faster than others," says Stan Humphries, chief economist at real estate marketplace Zillow and co-author (with chief executive Spencer Rascoff) of the book The New Rules of Real Estate.
"Coffee houses emerged early on as a big predictor of future home value. Within a quarter mile, close enough to smell the coffee brewing, that ring appreciates faster than rings further out," Humphries says.
How much faster? Over 17 years tabulated by Zillow, leading up to 2014, homes adjacent to the local Starbucks almost doubled in value, up by 96%. Those further out appreciated by 65% over the same period.
And apparently not all coffee shops are created equal. Zillow researchers compared homes near Starbucks locations to those near Dunkin Donuts.
Dunkin Donuts-adjacent properties also outperformed the wider market, rising 80% over 17 years, but they lagged those in the shadow of Starbucks.
Of course, there is a chicken-or-egg question here: Are coffee shops causing a boost in home values, or are the popular chains merely locating in promising neighborhoods that are already on the upswing?
Humphries' discovery: Within the first few years of opening, Starbucks locations are actively helping local home values. After that, the outperformance of the broader market tends to diminish.
Whole Foods Effect
The coffee shop is hardly the only symbol of neighborhood gentrification. Researchers have found other amenities can have an even more powerful effect on home values.
Nearby specialty grocers, for instance, can lead to a 17.5% home-price premium, according to Portland, Oregon-based real estate consultancy Johnson Economics. That compares to a more modest 4.5% for coffee shops.
In that sense the Starbucks Effect might be more accurately be termed the Whole Foods Effect, according to the firm's principal, Jerry Johnson, referring to the natural food supermarket chain.
Also significantly affecting nearby home prices, according to the Johnson Economics study: cinemas, wine shops, and garden stores.
Given Starbucks' massive resources, it is perhaps not surprising that the Seattle-based chain is adept at picking out promising spots. After all, the company employs entire teams of professionals devoted to pinpointing optimal locations.
"Where we choose to locate our stores is as important as how we design them," says Michael Malanga, Starbucks' senior vice president of store development.
For potential homebuyers, it's like heading into an exam with the answer key. Assuming that significant market research has gone into every store opening, buyers can piggyback on those positive conclusions.
"There are substantial resources spent by Starbucks headquarters to figure this stuff out and find where the best locations are going to be," says Zillow's Humphries. "So for homebuyers, you can essentially draft off the work that Starbucks has already done for you."
As for YouTube's Pappas, she's not a fan of Starbucks. She prefers her local Brooklyn spot—Krupa Grocery. But she isn't surprised that coffee shops turn out to be a reliable predictor of home-price appreciation.
"Especially in New York City, you want to be able to walk to everything," says Pappas. "Having a coffee shop within eyesight is a big plus."