Backlash Against Starbucks Holiday Cups Leads to a Decidedly More Christmassy Look This Year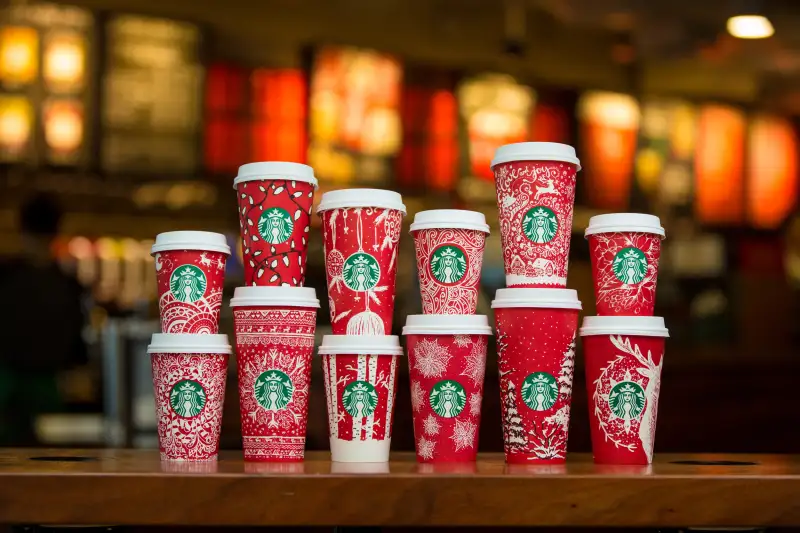 Joshua Trujillo—Starbucks
If you're ready to get out of election mode and into the holiday spirit, Starbucks is here to help, ushering in the return of their annual red cups on Thursday.
And if last year's minimalist design had you feeling Grinchy (or, like certain factions of our society, downright outraged), the coffee chain has done a complete 180 — serving up seasonal beverages in brand new, ornately decorated cups. While we had previously reported on a leaked photo of the new design, it turns out this was just one of 13 different versions available, each curated by a different artist from across the country.
Scroll down to get a peek at some of the new cups, which feature undeniably Christmas-themed decorations like reindeer, candy canes, poinsettias, Chrismas trees, and ornaments.
The new cups are, indeed, a response to the backlash the company received during the previous holiday season.
"[Last year], we introduced what we thought was a spectacular, beautiful, emblematic red cup," Starbucks CEO Howard Schultz told the crowd at a launch event on Wednesday. "Unbeknownst to us, there were a number of people who decided that Starbucks perhaps was not in the Christmas spirit and that created quite a storm […] So this year, we decided to do something quite different."
Our new president-elect will surely be thrilled by the latest development on this pressing national issue
This article originally appeared on People.