Why Dunkin' Donuts Loves Starbucks' New Loyalty Program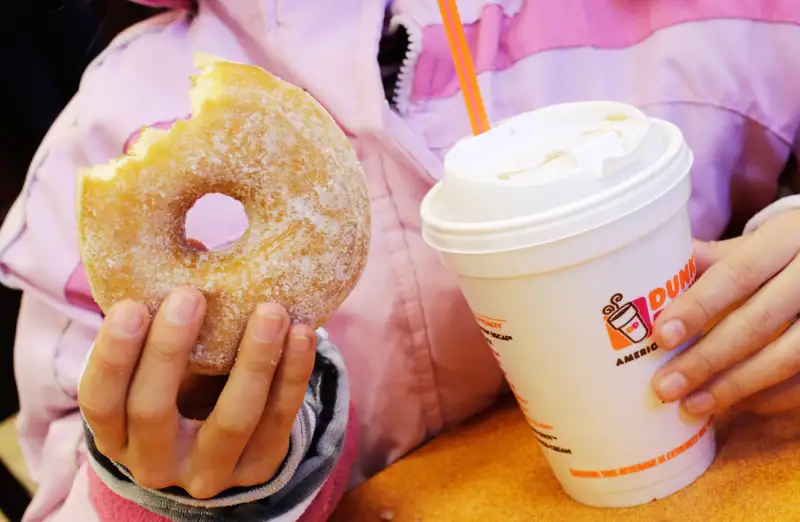 If you're upset about Starbucks' changes to its customer rewards program, you may want to consider runnin' on Dunkin'.
Or at least that's what Dunkin' Donuts is hoping you'll do. Nigel Travis, chief executive of Dunkin' Brands Group Inc., told Reuters he believes fed up Starbucks customers will make the switch, and that Dunkin' is sweetening the deal by occasionally passing out $5 gift cards.
"We feel excited about the change to Starbucks' loyalty program," Travis said in an interview this week. That's because Starbucks customers who are upset with the company's loyalty program changes could possibly be converted into Dunkin' loyalists. One analyst told Reuters that defections from Starbucks could boost sales at Dunkin' by 0.25 to 0.4 percentage points.
Starbucks announced the changes late last month. Rather than granting customers a star for each purchase (30 stars netted you a freebie, 12 if you were a Gold member), in April the company will start to give stars based on the amount of money spent. The threshold for the first free drink is $150, meaning that the grande-coffee-per-day customers will have to spend significantly more to earn a freebie than they did in the past. Understandably, customers have been complaining about the "Starflation."
The coffee company argues that customers actually requested the change and most will do better under the new system. (A new customer satisfaction poll indicates otherwise.)
Dunkin' Donuts loyalty program requires a customer to spend $40 before the first freebie, far less than the $62.50 an analyst estimated would need to be spent under Starbucks' new system.
Read Next: This Shows Bow Much People Hate Starbucks' New Loyalty Program
How do they stack up against other similar programs? Caribou Coffee gives you a free medium drink just for joining, but there is no set system for rewards after that (the company's site simply reads "the more you enjoy, the more we'll reward you in unexpected ways"). Biggby Coffee emails customers a new coupon every week. Similar to Dunkin' Donuts', it takes 40 points to earn a freebie under the Coffee Bean's loyalty program, and customers earn a point for each dollar spent. Panera Bread's MyPanera rewards card also gives out surprise bakery items and free beverages.
So if you've cooled to Starbucks, there are plenty of other hot options.