Starbucks Workers Are Getting a Raise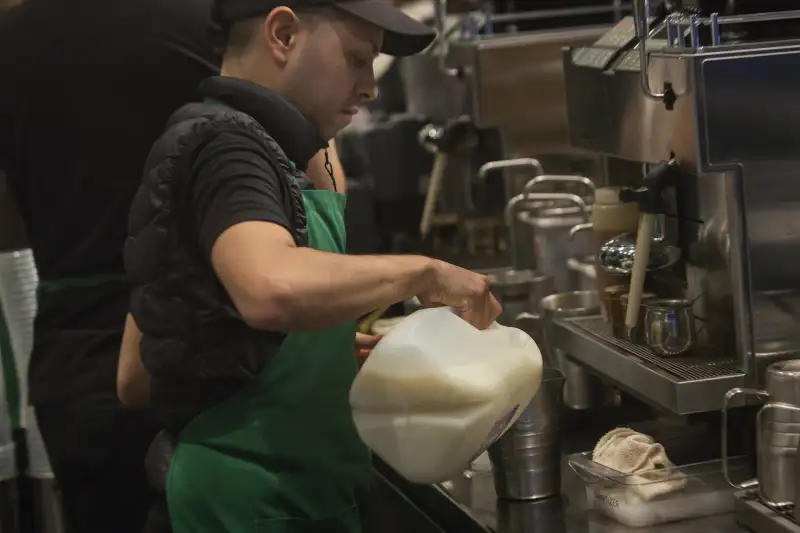 Bloomberg via Getty Images
Starbucks Corp will raise wages of all workers in its U.S. stores this year, days after being accused by employees of "extreme" cutbacks in work hours at its U.S. cafes.
The world's biggest coffee chain will increase the base pay for all U.S. workers and store managers at company-operated stores by at least 5 percent from Oct. 3, Chief Executive Howard Schultz said in a letter to employees on Monday.
Starbucks will also double the annual stock reward to hourly employees who have worked at company-operated stores for at least two years.
Read More: Starbucks Cards Now Have More Money Than Some Banks
Combined, the steps will result in a wage hike of 5-15 percent for all employees at company-operated stores, Starbucks said.
Starbucks had about 150,000 employees at company-operated stores in the United States as of Sept. 27.
The company was accused by employees through an online petition of cutting U.S. staffing hours after Starbucks introduced a software for ordering and paying from mobile devices.
Read More: These Are The 10 Best and Worst Deals From Starbucks
Schultz also said the company would address scheduling concerns.
"You have my personal commitment that we will work with every partner (employee) to ensure you have the hours you need," he said.
The company's shares were marginally up at $56.73 in early trading.