My Coworker Is 'Borrowing' Money From the Company Without Them Knowing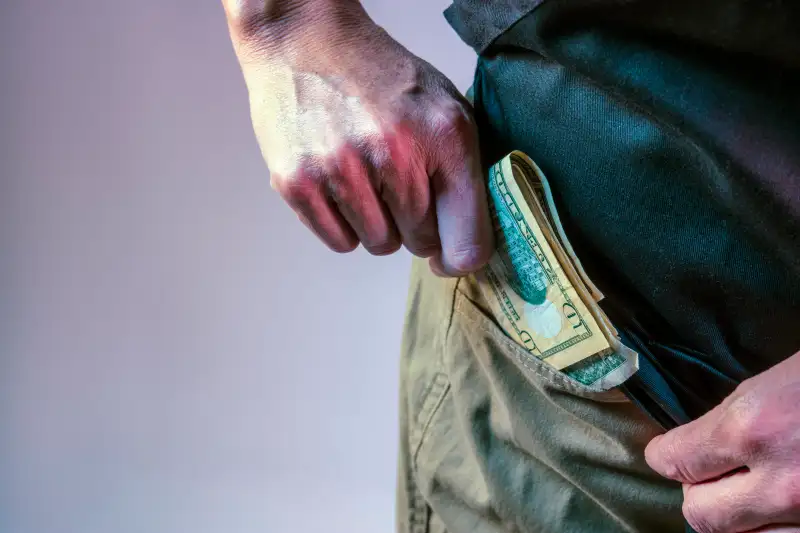 Fertnig—Getty Images/iStockphoto
Q: Should I tell my boss that my coworker is borrowing cash from our company?
I do the cash reports at my company most of the time. My fellow employee told me that he borrowed money from the cash float. So the boss doesn't find out, he wanted to do the cash report. This way I wouldn't be the one who lied that the money was missing. He was going to pay it back, and he did. I went along with this but am uncomfortable knowing he is doing this, and I am pretty sure the company would not like this. What do you recommend?
Read More: My friends and family are warning me not to hire employees for my small business
A: Because you now know that he's "borrowing" money from your company without permission, which is also known as stealing, you'd be considered complicit if ever gets caught … meaning that you could lose your job over this.
Is he continuing to do it? If so, you need to tell your boss. If you don't think he'll do it again … well, you should still consider telling your boss. But at a minimum, you should tell your coworker that you can't cover for him for this since you could get fired for knowing and not saying anything.
Read More: My boss wants his nephew to live in my house for three months
Q: I'm being asked to help out at the job I was laid off from
I was a senior manager for a nonprofit agency that is currently in the process of dissolving. I have been formally laid off, but the board of directors continues to ask me to do things to close the agency. These duties were part of the job I was laid off from. Shouldn't they have to pay me for this? It doesn't seem right that I'm asked to volunteer my time. Thoughts?
Read More: When your boss asks you to plunge the toilet
A: Because it's a nonprofit, it's legal for them to use volunteers … but that doesn't mean that you're required to volunteer for the work you used to get paid for. It would be entirely reasonable for you to say something like, "I'd be glad to help with this, but my schedule makes it impossible to continue helping without charging for my time. Would an hourly rate of $X work for you?" If you'd rather not help at all, it's also fine to simply decline; you can soften that message by explaining that you're now busy with other things.
These questions are adapted from ones that originally appeared on Ask a Manager. Some have been edited for length.