The First Thing OKC Star Steven Adams Bought After Signing a $100M Contract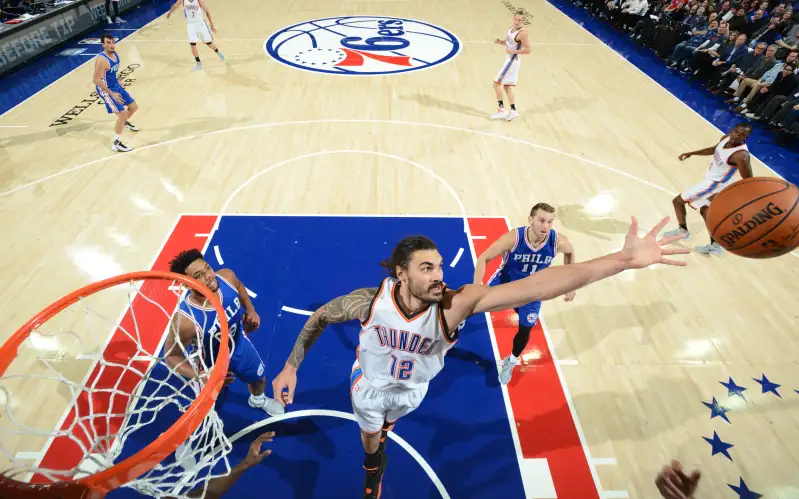 Jesse D. Garrabrant—NBAE/Getty Images
Superstar Oklahoma City Thunder center Steven Adams might be a unique talent on the court, but he's seeming pretty normal in one way: his finances.
After the basketball phenom signed a 4-year, $100 million contract with the Thunder Monday, he headed out straightaway to buy a new cell phone. And it wasn't because Adams wanted to get his hands on the recently-released iPhone 7: He was replacing a device he broke by dropping in an ice bath.
In fact, while contract negotiations were underway between Adams' agent and the Thunder, the center -- a New Zealander who was the 12th draft pick in 2013 -- was off the grid.
Read More: 10 Insanely Rich Pro Athletes Humbled by Financial Ruin
"My agent was trying to contact me and stuff, and I was like, 'I'm sorry,' I just don't have a phone,'" Adams told reporters.
His choice was a Samsung Edge -- and it doesn't seem like he devoted a lot of time to researching his new smartphone. When asked about his purchase, Adams said, "The one with the screen going across the side. The Edge? Is it The Edge?"
In a world where superstar athletes buy extravagant cars and mansions, Adams is seeming pretty down to earth.
Watch Adam's explanation of his first purchase here.