The IRS's Get My Payment App Is Live So You Can Track Your Stimulus Check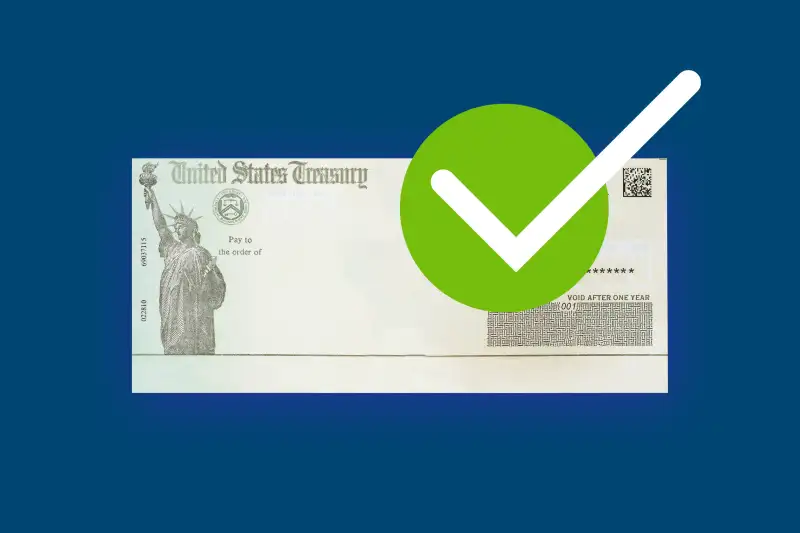 UPDATE: This story was first published in April 2020, when the first stimulus check was being delivered. But there is new information about when the IRS is sending out the third stimulus check. In March 2021, a new $1.9 trillion stimulus package called the American Rescue Plan passed, and it includes a fresh round of $1,400 direct payments to most Americans. The IRS says that you can track the status of your third stimulus check using the Get My Payment tool, and that some recipients began getting their payments as early as March 12.
Here's everything we know about eligibility rules for the third stimulus check and when you can expect to receive your $1,400 payment.
---
With an online tool from the IRS, you can track your stimulus check, find out how you're being paid — and, if you want, update your bank direct deposit information to get your stimulus payment as fast as possible.
The online IRS portal for entering payment information and checking on the status of stimulus checks went live on April 15, 2020. The application is called Get My Payment.
The Get My Payment app allows taxpayers to check on the status of their stimulus payments and confirm whether the money is arriving via direct deposit or paper check. Receiving your money by direct deposit is generally faster than a paper check payment, though the IRS also started to mail paper checks out the week of April 20. You can enter new bank information using Get My Payment if your direct deposit account isn't already on file, and if your stimulus payment hasn't already been processed. (Note: The last day to enter your direct deposit information using the Get My Payment app was May 13, the IRS said. If you missed the deadline and are still eligible and registered for a payment, it will be sent via paper check.)
At least in theory this is how the Get My Payment app is supposed to work. Starting on Wednesday, April 15, the first day the service was available to the masses, people complained on social media about how the app crashed or gave them frustrating messages like "Payment Status Not Available" and "Please Try Again Later."
IRS Get My Payment Tool
Most people don't need to do anything to receive their stimulus checks, which pay out up to $1,200 per adult, and $500 per child under age 17. According to the IRS, 130 million stimulus payments were sent out through the program's first four weeks, and somewhere between 150 million to 170 million payments will be distributed overall. The payment amounts are based on your adjusted gross income, as calculated in your most recent tax return, and the IRS is paying most checks via direct deposit — provided that information is already on file.
Yet in this particularly trying economic climate, where millions have lost their jobs, many people were waiting for the IRS to offer a service letting them track their stimulus checks, similar to the tool allowing you to track your tax refund. Some taxpayers are also unsure how or when they will receive their $1,200 checks, or they seek to provide the IRS with updated direct deposit information — so that they can get their checks as soon as possible. The Get My Payment application is supposed to address all of these needs.
To use Get My Payment, go to irs.gov/get-my-payment. You should have some information handy in advance. Specifically, it's helpful to have a copy of 2019 tax return (if you've already filed), or a 2018 return if you haven't done your taxes yet this year. You would have also needed your bank direct deposit information available, if you wanted to seek payment that way, as well as standard personal information, such as date of birth, Social Security number, and mailing address.
Why You Get a 'Payment Status Not Available' Message
You can use the Get My Payment app to find out the projected date when your deposit is scheduled to arrive in your bank account. The Get My Payment tool will also tell you if you're set to receive payment by paper check, along with a scheduled arrival date in the mail. However, there could be several reasons why you can't get a status update on your stimulus payment right now.
The IRS says that through midday on Wednesday, April 15, that over 6 million taxpayers had successfully found out their payment status through the new Get My Payment app. If instead, your inquiry resulted in a "Payment Status Not Available" message, the IRS says that this could be because:
You are not eligible for a payment.
You have not filed a tax return in tax year 2018 or 2019.
You filed your tax return recently and it's still being processed, or you provided information through Non-Filers: Enter Your Payment Info on IRS.gov.
You receive Social Security, or are a RRB Form 1099 recipient, SSI or VA benefit recipient. Status updates for these recipients is not yet available through the Get My Payment app.
Here are more explanations for why you can't get a payment status update, or why your check simply hasn't come yet. If you cannot get a status update on your payment, the IRS says that you should check back 24 hours later and try again then.
If you've been frustrated and unable to use the Get My Payment app, it may be time to try it again. The Get My Payment app went offline during brief periods over a few days for "planned maintenance," and on April 26, the IRS announced "significant enhancements" to the app. "We urge people who haven't received a payment date yet to visit Get My Payment again for the latest information," IRS Commissioner Chuck Rettig said in a statement. "IRS teams worked long hours to deliver Get My Payment in record time, and we will continue to make improvements to help Americans."
Stimulus Checks and Direct Deposit
While Get My Payment allows you to give bank direct deposit information to the IRS, you cannot change bank information with the IRS if it already has an account for you on file. Why? As the IRS explains, "To help protect against potential fraud, the tool also does not allow people to change bank account information already on file with the IRS." You also can't change your form of payment if the IRS has already scheduled it for delivery.
If you haven't filed your 2019 taxes (or your 2018 returns for that matter), you might want to do that now. Many people can file federal tax returns for free, and tax-prep services like TurboTax and H&R Block are easy to use. The deadline for filing taxes in 2020 was moved from April 15 to July 15.
The Get My Payment app was designed for people who file federal taxes. The IRS has a separate spot online where non-tax filers, including many low-income earners, can enter their information to get stimulus checks for themselves and qualifying dependents.
Who gets stimulus checks first? The Treasury Department says that the first recipients of stimulus checks — officially called "economic impact payments," part of the $2 trillion CARES Act to provide economic relief amid the coronavirus pandemic — were taxpayers who have already filed their 2019 (or 2018) tax returns and have provided direct deposit information to the IRS. Many of these payments began showing up in taxpayers' bank accounts on Wednesday, April 15, or even earlier.
A second wave of stimulus payments will reportedly be sent in late April to Social Security beneficiaries and others who have their direct deposit information on file with federal agencies. After that, the IRS will be sending stimulus payments via paper check, to all those who are eligible.
As you can see, the fastest way to get your stimulus check is via direct deposit. Some people should have received their paper check stimulus payments in the mail a little later, starting the week of April 20. But others could have to wait weeks, if not months, longer if you are receiving payment via paper check.
Promoted:
Looking for money tips? Read: 10 Smart Money Moves to be Financially Productive from Quarantine
More From Money:
Where's My Stimulus Check? Here's Why You Didn't Get $1,200 Yet or Can't Track Your Payment Status
Will You Get a Second Stimulus Check for Coronavirus?
Here's Why You Can't Call the IRS About Your Stimulus Check
Tax Day Is Not April 15 This Year. Here's Why You Should File Your Return ASAP Anyway