US Stocks Down on January Jobs Report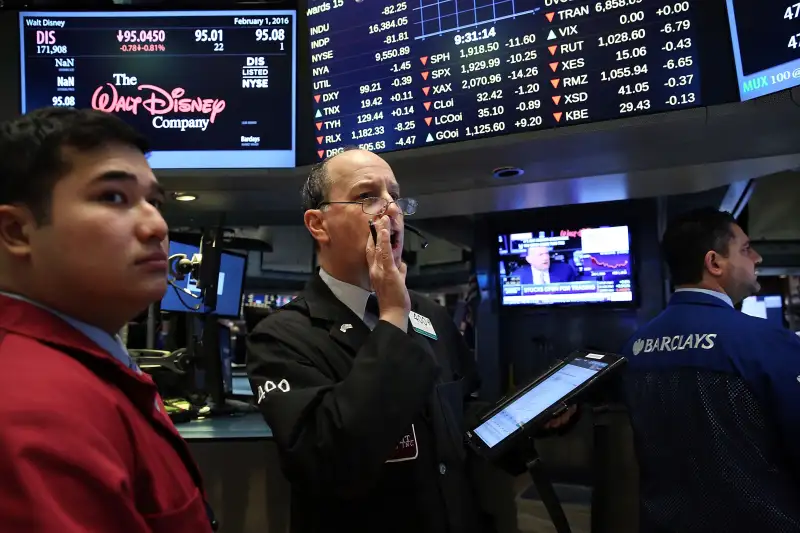 Spencer Platt—Getty Images
Wall Street opened lower on Friday after data showing a surge in wages in January and an eight-year low unemployment rate kept the prospects of a Fed rate hike alive this year.
Nonfarm payrolls increased by 151,000 jobs last month, below the 190,000 expected by economists polled by Reuters as the boost to hiring from unseasonably mild weather faded.
Despite the expected slowdown in job growth, the unemployment rate fell to 4.9%, the lowest since February 2008, and average hourly earnings increased 0.5 percent, suggesting the labor market recovery remains firm.
"Judging from the notable 0.5% monthly increase in hourly wages, the impressive job creation of recent years may finally be leading to more robust, and much-needed, wage growth," said Mohamed El-Erian, chief economic adviser at Allianz, Newport Beach, California.
"That, along with the reduction in the unemployment rate to 4.9%, an 8-year low, serves as a caution to markets that it is too early to take a Federal Reserve March hike completely off the table."
Fed Chair Janet Yellen has said the economy needs to create just under 100,000 jobs a month to keep up with growth in the working age population.
Shortly after the jobs report, traders were pricing in one rate hike this year, up from no hikes in 2016.
Stocks have had a rough start to 2016, hurt by tepid U.S. growth, falling oil prices and concern that the world faces a China-led slowdown.