Stop Eating All Romaine Lettuce for Now, Consumer Reports Warns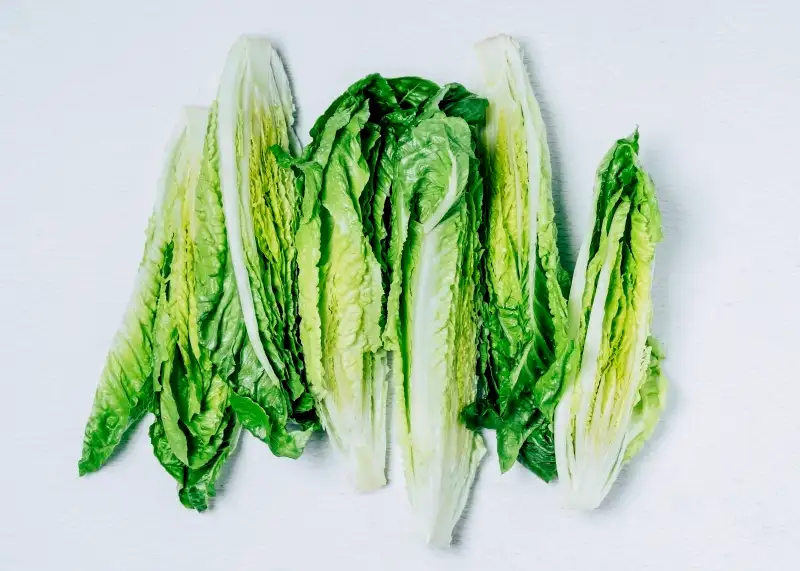 Claudia Totir—Getty Images
A new outbreak of E. coli in 11 states has been linked by government investigators to bagged, chopped romaine lettuce grown in Yuma, Ariz. Consumer Reports is recommending—for the second time since January—that consumers avoid all romaine lettuce for now.
Consumer Reports' advice goes beyond that of the Centers for Disease Control and Prevention, which is recommending that consumers buy or order bagged romaine lettuce at a supermarket or restaurant only after confirming that it didn't originate in the Yuma growing region. Investigators haven't pointed to any particular romaine suppliers or growers, but many domestic greens are grown in the Yuma region at this time of year.
The CDC also advises that if you've purchased bagged, chopped romaine lettuce—including salads and salad mixes containing romaine—you should throw it away immediately.
Consumer Reports' experts believe, however, that it could be difficult for consumers to determine where the romaine they purchase is from, which is why they believe it's best to avoid the lettuce altogether.
"Consumer Reports is making this recommendation given the potentially fatal consequences of E. coli, the fact that there are still several unknowns about this outbreak, and that no type of romaine has been ruled definitively safe by government officials," says James E. Rogers, Ph.D., director of food safety research and testing at Consumer Reports. "While we are making this decision out of an abundance of caution, this warning is particularly important for vulnerable people like the elderly, pregnant women, and young children."
CDC investigators don't believe this outbreak is connected to the one that occurred late last year in the U.S. and Canada, although it is the same potentially deadly strain, E. coli O157:H7. No deaths have been reported, but 22 people have been hospitalized. Three of the patients have a type of kidney failure called hemolytic uremic syndrome, which is often associated with the O157:H7 E. coli strain.
The outbreak is widespread: Nine people were infected in Pennsylvania, eight in Idaho, and seven in New Jersey. There were also cases in Connecticut, New York, Ohio, Illinois, Michigan, Missouri, Virginia, and Washington state. The CDC says all the victims were sickened between March 22 and March 31, with most reporting that they ate romaine within a week of getting sick.
Laura Gieraltowski, Ph.D., M.P.H., the Foodborne Outbreak Response Team lead at the CDC, suspects that there will be more cases reported in the days and weeks ahead because illnesses that began after March 27 may not have been counted yet. Many of the cases so far were contracted from salad mixes used in restaurants, but some cases have been linked to bagged romaine purchased in stores.
One Pennsylvania company, Fresh Foods Manufacturing, on Saturday announced a voluntary recall of 8,757 pounds of retail salad products. Although none of the confirmed E. coli cases have yet been linked to Fresh Foods, the company is concerned that its romaine supplier may have been involved in the outbreak.
"The people who make up the fresh produce industry are keenly interested in finding out what went wrong with our extensive food safety programs," Bob Whitaker, Ph.D., chief science and technology officer at the industry group Produce Marketing Association, said in a statement.
The federal response to this outbreak stands in contrast to the E. coli outbreak this past winter, when investigators at the CDC and the Food and Drug Administration did not make definitive consumer recommendations. Gieraltowski says the earlier outbreak was never conclusively linked to romaine (although Canadian investigators of the same outbreak issued a romaine recall based on their findings).
Food policy advocates—including Jean Halloran, director of food policy initiatives at Consumers Union, the advocacy division of Consumer Reports—had been critical of the muted government response to this past winter's outbreak. Halloran says that the rapid response to this newer outbreak is an improvement but that investigators should go further.
"It is unrealistic to expect consumers to figure out whether their romaine was produced in Arizona or somewhere else, especially when eating in a restaurant," she says. "The FDA should just advise consumers to avoid romaine lettuce until further notice."
Rogers strongly urges investigators to "dig deep into why this has happened for the second time in five months with this specific product." He says that this strain of E. coli is uncommon in leafy greens and that it's important for consumers to learn more about why there have been two outbreaks in such a short time frame.
How to Protect Yourself
The CDC's Gieraltowski encourages consumers to ask restaurants whether they source their romaine from Yuma and to inspect any bagged lettuce or salad mix for its origins.
Consumer Reports, however, recommends that consumers avoid romaine at restaurants altogether—employees may simply not know where their lettuce comes from.
Consumer Reports also advises that you not buy any retail romaine for the time being, including unbagged whole heads or hearts of romaine. Although no E. coli has yet been linked to the latter, Rogers says it's best to be cautious.
"Since we do not know how the CDC/FDA came to the conclusion to advise against eating only bagged romaine, we would advise consumers not eat any romaine until we get more information," he says.
Rogers adds that E. coli can cling to nooks and crannies in lettuce leaves, so washing the lettuce at home probably will do little to get rid of dangerous bacteria if it's present.
Symptoms of infection with E. coli 0157:H7 to watch out for are severe stomach cramps, diarrhea (often bloody), and vomiting. Some people may also have a slight fever.
The symptoms typically start one to three days after eating contaminated food but may also occur as late as 10 days afterward. The CDC recommends seeing a doctor if you have a high fever, bloody diarrhea, or severe vomiting, or if diarrhea lasts longer than three days.
Federal investigators will probably issue an update on the outbreak this week.
This article originally appeared on Consumer Reports. Consumer Reports has no relationship with any advertisers on this website.