I Was Addicted to Black Friday Shopping — Here's How I Gave Up Temptation and Saved a Ton of Money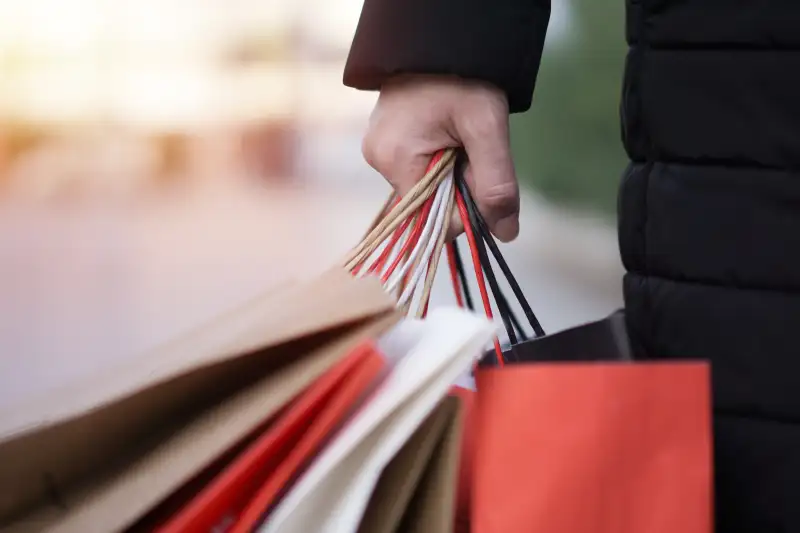 Burak Karademir—Getty Images
I used to think Black Friday was an awesome deal. You wake up early, get doorbuster deals and walk away with items at a fraction of the cost. Sure, you deal with angry people who haven't had enough coffee and massive crowds fighting over the latest toy craze, but you save a lot of money, right?
Maybe not. I changed my mind on the unofficial holiday in 2012, the same year I decided to stop spending money on Black Friday. Here's why.
Read More: 10 Ways Retailers Trick You Into Spending More During the Holidays
According to the National Retail Federation, the average American anticipates spending about $1,007 on the holidays. Now I don't know your financial situation, but I do know that roughly two-thirds of Americans don't have enough money to cover a $1,000 emergency expense — so that anticipated $1,007 we plan to spend on holidays might not be a great idea.
This is one of the reasons I boycotted Black Friday shopping. I started to see how much money I wasted on things because it was "a good deal."
Historically, I spent an average of $300 per year on Black Friday. That might not be so bad if that was my entire Christmas budget, but I found myself spending additional money for gifts until the holiday was over.
More on Blowing Your Budget: 30 Sneaky Expenses You Forgot About This Holiday Season
Since my official stop of Black Friday shopping, I estimate my savings to be $1,800. That's a significant amount. Think of all the things you could do with your Black Friday budget. With $1,800, for example, you could take that vacation you've always talked about, boost your retirement contributions a bit more or even pay off debt.
Want to win a $1,000 holiday shopping spree? Head over to GOBankingRates and enter for a chance to win!
How to Stop Black Friday Shopping
Lots of people struggle with stopping their Black Friday shopping tradition, so I wanted to give you some suggestions to think about before you set your alarm and fork over your hard earned cash.
Some Sales Aren't What They Seem
A lot of times, we see items that appear to be incredibly inexpensive, but what we fail to realize is that stores will sometimes mark up prices in the months leading up to Black Friday and then "discount" them. So, in reality, they aren't on sale. This is a really common tactic.
Another tactic that stores will often use, especially with technology, is derivative models — essentially, lower quality models created especially for Black Friday.
Doorbuster Deals Aren't Good Deals
One year, I woke up at 3:30 a.m. to go stand in line at Best Buy for a Sony Vaio computer that was on sale for $550. At that time, it was a great deal. Until I realized it was the basic bare bones for storage and processing speed and was a lesser, older model.
The doorbuster deals used to entice you to leave your house can be a good deal, but most of the time they aren't.
There's Way Too Much Temptation
Those last-minute impulse buys get the best of us. You might walk into the store with the intention of buying a TV and only a TV but then see that down comforters are on sale and that super comfy robe is on sale for $10 and is normally priced at $150 is calling to you. Pretty soon, your trip turned into a giant load of impulse buys and you wasted money on stuff you really didn't need.
Put Down the Credit Card: How I Quit Impulse Shopping
You Don't Save Money By Spending Money
Hear me out on this one: We often spend money and justify it by saying, "But it normally cost XYZ." It might be a super inexpensive item that is on sale for a great price, but if you didn't budget for it or you didn't plan on spending the money, it's not getting you closer to your goals. I have found myself falling into this trap time and time again, attempting to convince myself that I saved money by purchasing this item when it was on sale, but in hindsight, it was impulsive and not something I was already planning on purchasing.
If you still aren't convinced to give up Black Friday, be responsible and go with a budget. Be intentional and use price-comparison shopping apps. And remember, never buy something just because it appears to be a good deal — it might not be.
Read More: 32 Ways to Avoid Overspending on Black Friday
More From Our Smart Money Squad
This article originally appeared on GoBankingRates.com.