Store Cards Will Not Help Your Holiday Credit Hangover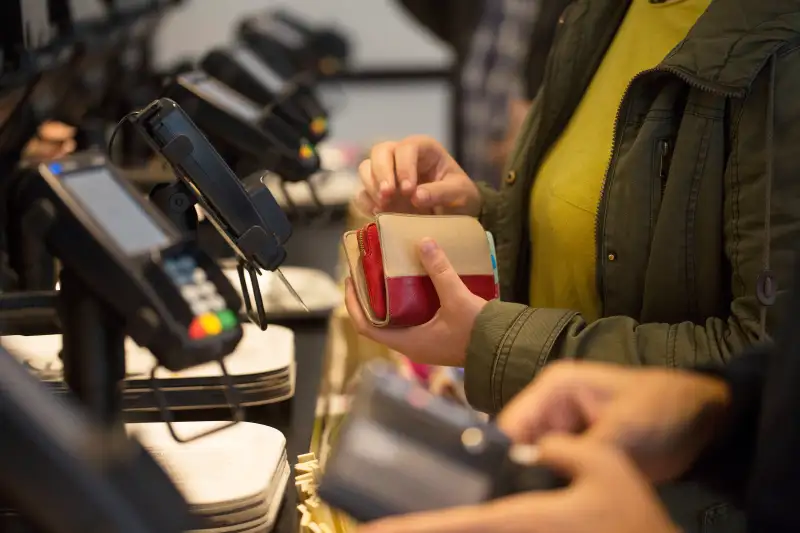 Dawson, Simon—Bloomberg/Getty Images
When he was about to plunk down a hefty amount for a new mattress three years ago, Sean McQuay, like many shoppers, swooned at the extra discount the store offered for opening up a line of credit.
Now that he's a credit card expert for Nerdwallet.com, he knows better.
"I wasn't aware of the trade-offs," McQuay said. "When you are in the heat of the moment, it seems natural to you."
Shoppers typically sign up for a store credit card under pressure, without running the numbers compared to paying cash or using a general-purpose card. You are often getting a worse deal, experts say, especially if you do not pay off the balance immediately.
Yet, signups happen often enough that nine out of the top 20 credit cards are store cards, according to a new survey by the consumer education and card-comparison site CreditSesame.com, which ranked the 16 million accounts logged by its members.
While Capital One leads CreditSesame's pack, Sears and Macy's clock in at 8 and 9, and rounding out the top 20 are cards from Kohl's, Home Depot, JC Penney , Victoria's Secret, Best Buy and Walmart .
Retail store cards made up $184 billion in purchases in 2014 in the United States—compared to $2.6 trillion for general-purpose cards - up for the third year in a row, according to The Nilson Report, which covers the industry.
To do the math on whether a card is worth it, here is what you need to consider:
Sign-Up Bonus Minus Interest Rate
Any upfront discount you get can be eaten up by the high interest rate of store cards, which have an average annual percentage rate of 24.56% compared to 21.58% for a general-purpose card, according to CreditCards.com, a division of Bankrate Inc.
What Nerdwallet's McQuay figured out after his mattress debacle is that if you spend $1,000 and get 10% off, that is $100—but if it takes you three months to pay off at 25%, you eat away around $40.
Instead, McQuay said there are better deals on general cards like Chase Sapphire or Citi Double Cash, which give out rewards such as cash signing bonuses, cash-back on purchases and 0% financing for six months or more.
Ongoing Discounts Versus Lure to Spend
Another lesson that McQuay is currently learning, courtesy of his wife's new Gap card, is that some store cards entice you to spend more with ongoing discounts.
Many retailers are having a lot of success with reward systems that offer more perks for frequent chargers, particularly Macy's and Nordstrom, said Matt Schulz, senior industry analyst at CreditCards.com. Also, more stores are offering co-branded cards that can be used anywhere but give special rewards for use at the retailer.
"If you get those kind of deals and pay it off every month, it can work out for you," said Schulz.
But think about the consequences first.
"The best thing is to say no thanks and ask for a brochure," Schulz added.
Good Credit Versus Bad
Acting on a whim at the cash register could have a big impact on your credit score.
Store cards tend to come with low credit limits, which matters because your credit score measures the percentage of credit used. So if you have a $1,000 limit and spend $500, you are utilizing 50%. "Anytime you cross 30%, you hurt your credit score," said McQuay.
There is also the matter of what to do with the card after you open it, if you were only in it for the initial discount.
Cancelling it immediately could create a drain on your credit score, said Schulz.
Leaving it open is not a bad option, if you are not paying an annual fee. But that means you may be lured to spend, and you will not be eligible for sign-up bonuses the next time.
"New customers tend to get better deals than long-time customers. That's why you have so many people playing the sign-up bonus game, closing after a year or two," said Schulz.