8 Stores With Loyalty Programs That Actually Save You Money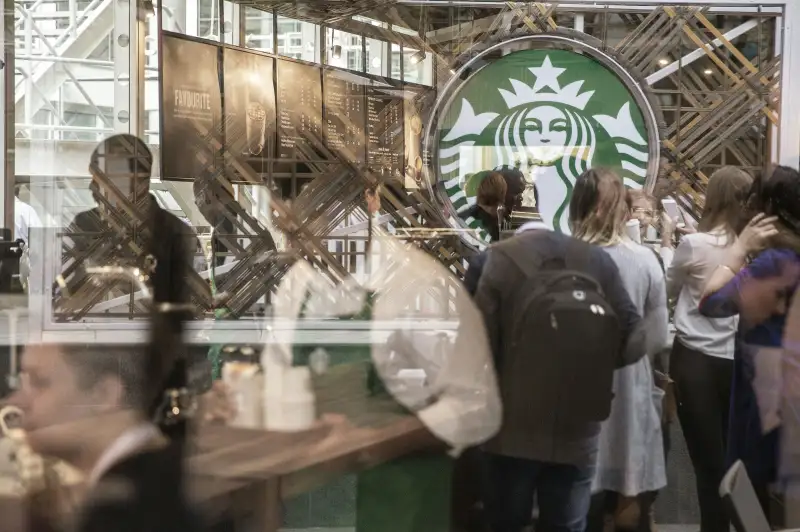 Loyalty programs can be a dime a dozen these days, so it's worth it to know which ones really pay — and which ones just want you to spend more in their stores. OK, to be fair, they all want you to spend, but there's a difference between racking up points that don't ever give a return versus receiving a sweet freebie on your birthday. (For more ways to get perks, you can check out these rewards credit cards.)
Check out our roundup of eight we really like below, and let us know in the comments if we missed any of your favorites.
Bloomingdale's Loyallist
How it Works: Earn points for every dollar spent online, in-store and at outlets.
What You Get: A $25 reward card every time you reach 5,000 points. Members can achieve Top of the List status by spending $3,500 on their Bloomingdale's card in a calendar year. They'll earn four points per dollar when shopping on their Bloomingdale's card, free shipping with no minimum purchase and free unlimited gift wrap, among other perks.
Power Up: Members earn double points on shoes, cosmetics and fragrances.
Read More: Credit Cards with Rewards
Starbucks Rewards
How it Works: The green mermaid's new program rewards two Stars for every dollar spent, which means more stars for the coffee and food you purchase. And your pennies count, too, toward partial stars. For example, if you spend $6.20 (not including tax, tips, alcohol or other exceptions), you will collect 12.40 Stars, not just 12.
What You Get: Earning 300 Stars grants you Gold status, which means a personalized card, mobile payment options and all the perks that come with Green status, such as free in-store refills on coffee and tea. Every time you earn 125 stars, you get a reward you can exchange for a drink or food.
Sweet Treat: Two days before your birthday, you'll receive a complimentary birthday reward, which you can redeem for a free drink or food item. Just note it expires the day after your birthday.
Read More: 5 Store Credit Cards That Are Worth It
Hertz Gold Plus Rewards
How it Works: Members earn a point for every dollar spent on rentals and optional service charges, such as fuel and GPS tracking.
What You Get: Members can redeem points for a day, week or weekend car rental. AnyDay rewards have no blackout dates, while Standard Rewards "are available during all but the most busy travel periods," per Hertz's site.
Vroom, Vroom: All members get to bypass the wait times at the counter.
Sephora Beauty Insider
How it Works: Every dollar spent earns a point toward more beauty goods.
What You Get: Basic members can receive free, two-day shipping on all orders for $10 a year, while VIB-level members (who've earned $350 worth of points) are entitled to a free makeover and seasonal savings. VIB Rouge members, who've earned $1,000 worth of points, get free two-day shipping at no extra cost, plus a free private hotline to call for beauty tips.
Looking Good: All members receive a free birthday gift — this month they're offering a luxe mini set from Fresh or Marc Jacobs Beauty — and free beauty classes.
Regal Cinemas' Crown Club
How it Works: Members earn 100 credits for every dollar spent on tickets and concessions.
What You Get: Free upgrades on snacks and movie swag, like an Angry Birds Movie plush toy.
Scene Stealer: Free movies!
Read More: The Smart Way to Go into Debt
DSW Rewards
How it Works: Earn 10 points for every dollar spent in store or online.
What You Get: Birthday offers, $10 rewards for every 1,500 points earned and bi-annual double points days. Members who earn 6,000 qualifying points by spending $600 in a calendar year can become a DSW Rewards Premier member, which means free next-day shipping on available items, more points per dollar and priority customer service.
Step Right Up: Free shipping is standard.
Petco's Pals Rewards
How it Works: Earn $5 rewards for every $100 spent.
What You Get: Everyday discounts on products, plus coupons and offers.
Linked Up: Fill out your online profile, and you can receive coupons for a birthday treat for Fido.
Panera Bread's MyPanera
How it Works: Scan the card each time you order — they simply take note of how often you eat there instead of doling out points.
What You Get: From time to time, you'll be rewarded with free drinks or treats.
Chow Down: Members are rewarded as soon as they join.
These reward programs may inspire you to spend to get perks, but you shouldn't to the detriment of your bank account. Going into debt to reach a reward level just isn't worth it. If you've found yourself overspending, consider these tips on how to cut back without feeling deprived.