StubHub Gets the Nod as Yankees' Official Ticket Reseller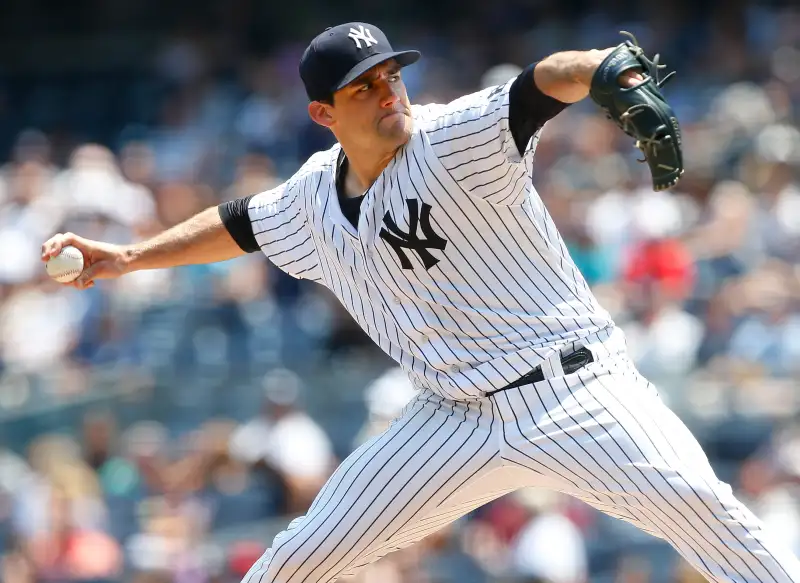 Rich Schultz—Getty Images
EBay's StubHub said on Monday that it had won a 6.5 year revenue-sharing deal to resell tickets for the New York Yankees, ending a feud between the baseball franchise and the ticket broker.
StubHub will replace Live Nation Entertainment's Ticketmaster, which currently runs the ticket-resale business for the baseball team, starting on July 7.
ESPN reported that the deal was worth around $100 million to the Yankees. StubHub spokesman Glenn Lehrman told Reuters the value was "definitely not that high," however.
He gave no estimate of the full value but said it was based on revenue sharing.
The two companies previously had been at odds over ticket pricing. The Yankees complained that StubHub resold tickets too cheaply, since it did not have a floor on pricing. Ticketmaster does have a floor.
In February, the Yankees changed their ticket policy to prevent StubHub from selling digital or print-at-home tickets to fans, requiring fans to pick up hard copies of tickets from a StubHub office close to Yankee Stadium. The new deal allows for digital tickets on mobile phones, and StubHub said it would close the office near Yankee Stadium.
Under the deal, StubHub will be able to advertise inside the stadium, the parties said.