45% of Student Loan Borrowers Expect to Go Delinquent When Payments Resume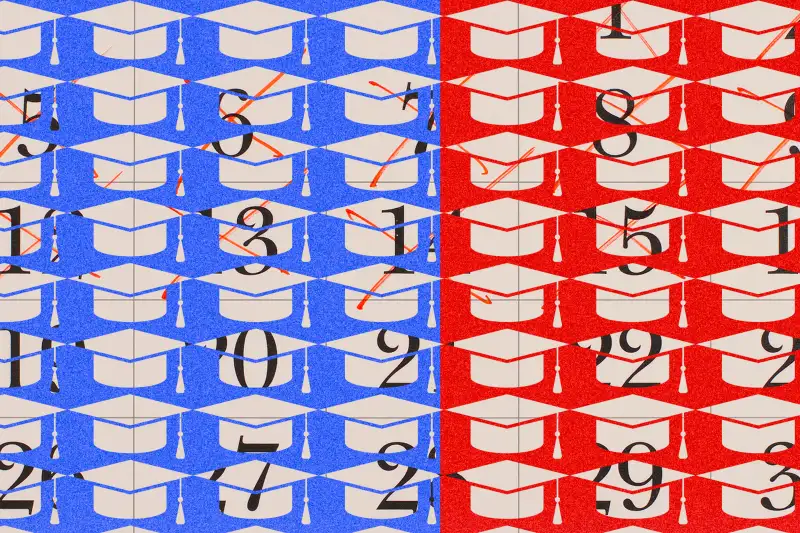 Olive Burd / Money; Getty Images
Federal student loan payments will begin again this fall, and many borrowers are not prepared.
New survey data from credit monitoring service Credit Karma finds that 45% of borrowers say they expect to "go delinquent" on their loans when the federal forbearance period ends in October. (Thankfully, there won't be any penalties for missed payments for the first 12 months after the pause ends — more on that below.)
It's no wonder borrowers are worried: In the more than three years since the pandemic pause on federal student loan payments began, living costs have skyrocketed in the United States. Inflation peaked at more than 9% last summer, housing costs have continued to rise in many cities and credit card debt recently reached an all-time high. At the same time, a growing share of Americans are raiding their 401(k)s for extra cash.
Amid those financial pressures, Credit Karma's survey found that 44% of borrowers say they believe the return on investment of higher education in America is not worth the expense. The average cost of tuition, fees and room and board at a four-year institution for the 2021-2022 academic year was about $30,000, according to data from the Education Department.
What happens if you go delinquent on your federal student loans?
The Education Department has built in a 12-month "on ramp" to help borrowers ease into making payments again (and help student loan servicers ease into having to process mass amounts of payments again). From Oct. 1 through next September, interest will accrue, but any missed payments on federal student loans won't lead to default or delinquency.
The government also won't report missed payments to credit bureaus or collection agencies during that time, meaning that your credit score won't take a hit if you aren't able to make payments right away.
How do borrowers plan to afford their payments?
Of the roughly 2,000 borrowers surveyed by Credit Karma last month, about 400 carried federal student loan debt. Of that group, 9 out of 10 say they anticipate needing to make lifestyle changes to afford their monthly payments.
Just under half say they'll need to decrease spending on non-necessities like restaurants and streaming subscriptions, while 40% say they must take on additional work to boost their income. A little more than a third of federal borrowers say they'll need to apply for an income-driven repayment plan to reduce their loan burden each month, and about a quarter plan to dip into their emergency savings.
To prepare for the return of student loan payments, Money recommends you getting reacquainted with your student loan servicer and the exact details of what you owe. That way, you can evaluate the best repayment option for you and work it into your new monthly budget.
More from Money:
The Return of Student Loan Payments Could Put the Squeeze on Homebuyers
5 Ways Student Loan Borrowers Can Prepare for Payments to Resume
Student Loan Payments Are Resuming Soon — Here's How Much Borrowers Can Expect to Pay