Student Loan Debt Hits Another Record High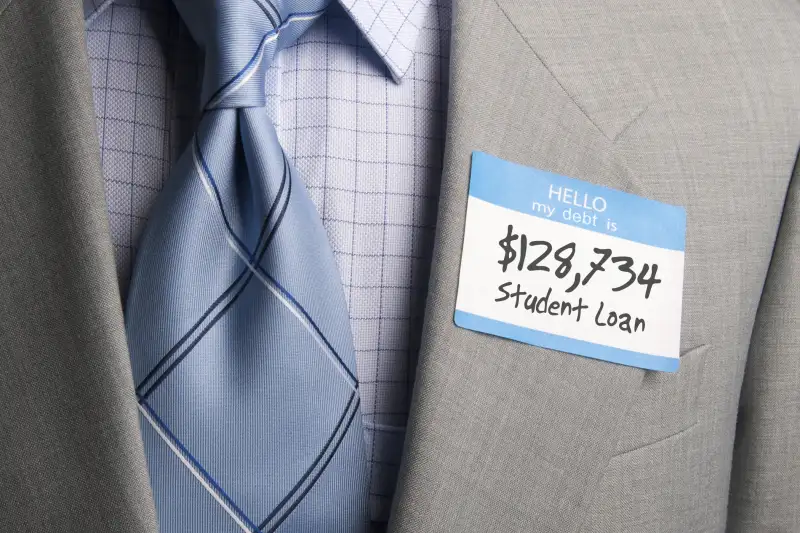 Photo illustration by Sarina Finkelstein for Money—Getty Images (1)
The nation's college students set another record for debt in 2015, according to the latest annual report of The Institute for College Access and Success (TICAS). Fully 68% of graduating seniors had student loans, and their average debt load rose 4% over the previous year's record to $30,100.
That means the majority of new college graduates are facing monthly student loan payments in excess of $300 a month over the next 10 years.
Especially worrisome: 19% of those loans were private debts, which are loans issued by private companies such as banks, instead of the standard student loans issued by the federal government. The federal student loan program charges undergraduates low interest rates. This year's undergraduates will pay just 3.76% in interest and 1.07% in one-time fees, for a total annual percentage rate of about 4%. Federal student loans also offer flexible repayment options, such as income-based repayment, and the possibility of forgiveness of at least part of the debt. Private companies tend to charge higher rates, and generally don't offer repayment flexibility or forgiveness. TICAS noted that some private lenders are current charging rates of more than 13%.
"Compared to federal loans, private loans—whether from banks, states, or schools—can be much harder to repay, especially if the borrower hits hard times," says Debbie Cochrane, a co-author of TICAS's loan report.
Cochrane said the high level of private debt is distressing because many of those risky debts are avoidable. Nearly half of students who take out private loans haven't tapped all of the federal student loans they are eligible for, she noted. The U.S. Department of Education will lend almost any undergraduate anywhere from $5,500 to $12,500 a year, depending on their age and year in school. (Among those not eligible: non-citizens without green cards, or those who have previously defaulted on federal student loans.)
The state where TICAS found that graduates have the highest average debt loads—New Hampshire—also happens to have the public universities with the highest tuition and the lowest subsidy from taxpayers. Fully 76% of students who graduate from colleges in New Hampshire have student loans. And their average debt totals more than $36,000. The University of New Hampshire charges the highest in-state tuition of any public flagship in the country—more than $16,000. And the College Board reports that New Hampshire taxpayers provide the smallest level of support for higher education of any state in the country—just $1.75 per $1,000 in personal income, compared to a national average of $5.55.
Utah students, on the other hand, tend to graduate with the least amount of debt, according to TICAS. Nearly 60% of new graduates of colleges in Utah graduate debt-free. And those who do have debts owe an average of less than $19,000. On average, public colleges in Utah charge in-state tuition of about $7,000 a year, the fourth-lowest average tuition in the country. The state's taxpayers contribute an above-average $8.02 per $1,000 in personal income to the state's higher education system, the College Board estimates.