The Latest Workplace Perk? Student Loan Relief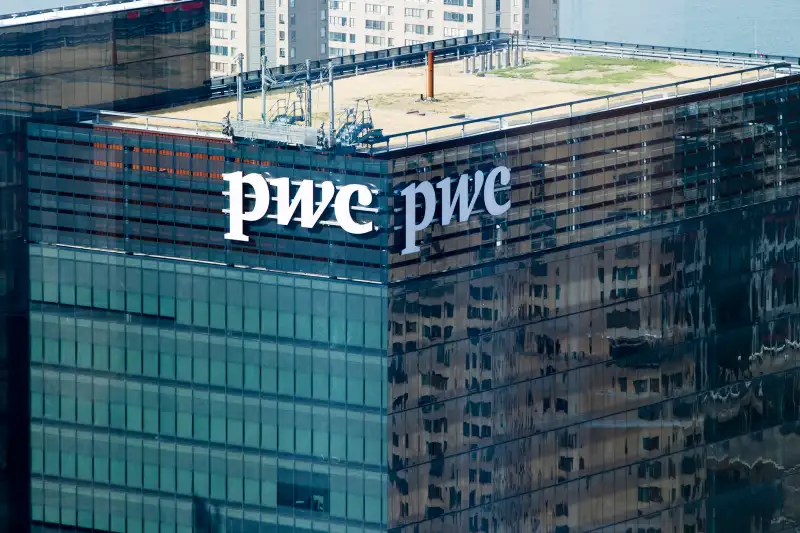 Bloomberg via Getty Images
Not so long ago, employers competed for younger workers with unlimited snacks and foosball tables. But with total student debt now at more than a trillion dollars in the United States, a new trend may be starting to emerge: debt relief as a perk.
Consulting giant PwC announced Tuesday that it is offering $1,200 annually to employees at the two most junior levels to help pay down student debt. PwC hires 11,000 new employees a year from college campuses. A whopping 80% of the company's staff are millennials—the demographic group that spans ages 22 to 35.
"We are taking some of that burden off of them in the initial phases of their career," says Shannon Schuyler, principal, U.S. corporate responsibility leader and chief purpose officer at PwC. "And it does not come with golden handcuffs."
Gabriela Gutierrez, who started as an associate at PwC in August, has about $30,000 in student debt.
Her employer offers some good perks, like yoga classes and a small gym. "That is really nice," Gutierrez says. But the most valuable one for Gutierrez—as well as for her friends—is getting student loan relief, she says.
Check out Money's 2015-16 Best Colleges rankings
Almost 7 in 10 college grads owe money, with an average debt of $28,400 for the Class of 2013, according to the Institute for College Access and Success.
A recent study by IonTuition found that nearly 80% of those with student loan debt want to work for a company that offers repayment assistance—with a matching opportunity. More than half of those surveyed would rather have the amount they are paying for health care go towards their student loan balance. And about half of respondents would prefer contributions to student loan payments rather than to a 401(k) retirement plan.
Companies are contributing $50 to $200 a month to help employees pay down student debt, according to Brendon McQueen, chief executive officer of employee student loan management firm Flex395.
ChowNow, an online food ordering company, and a client of Flex395, recently started offering a matching program to help some of their employees pay back student debt. ChowNow contributes up to $1,000 a year.
Ball and Chain
Student debt is a ball and chain for young people, and is often a bigger priority than retirement, says Christopher Webb, ChowNow's chief executive officer. "Like everything, you have to stand out to attract talent," Webb says.

NEWSLETTER: COLLEGE_PLANNERSign up for COLLEGE_PLANNER and more View Sample
ChowNow also offers a 401(k) and continues to have fun perks like unlimited cold brew coffee and a ping pong table.
Andrew Josuweit, chief executive officer of student loan advice site Student Loan Hero, says priorities are changing for recent college graduates.
"If you are a young adult, and you are just out of school, it makes a lot more sense to pay off your debt instead of focusing on your 401(k)," Josuweit says.
Of course, investing at an early age should be a priority as well, Josuweit says. But depending on the level of debt and the interest rate, it makes sense to run the numbers. Student Loan Hero and Flex395 owner Tuition.io both have tools to help manage student debt, including analyzing costs, along with the benefits of earlier payments.
And while it is tough to compete with free tacos and regular happy hours, the reality-driven millennial generation may perk up to companies when they hear about programs that make them financially fit.
Get smart advice on picking a college and paying for it, check out Money's best college value rankings, and find the school that best fits your student, all at the Money College Planner.