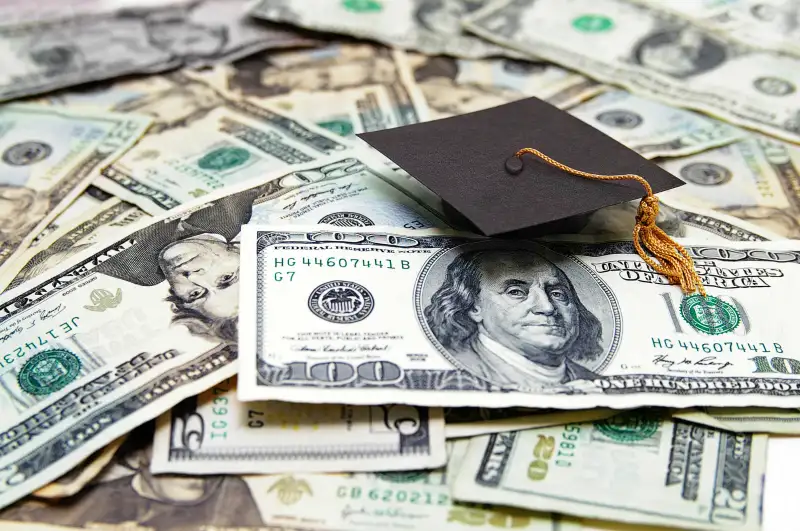 Student loan debt isn't a problem. Having a lot of student loan debt is the problem. That sounds obvious, but it's a point that's lost in a lot of discussion involving large numbers like the $1.2 trillion bill being carried around by America's former students.
Look behind the numbers, and you'll see that the student loan debt problem – just like the credit card debt problem, or the mortgage debt problem – is multi-faceted. Some people are managing their debt just fine, some aren't.
For example, despite many claims that student loans are blocking millennials from buying homes, a study by Goldman Sachs last year argued that millennials with average college debt (around $30,000, depending on how you count) are no less likely to get a mortgage than their loan-free peers. That makes sense. Paying down a $30,000 student loan isn't much different from paying off a car loan. On the other hand, former students with more than $50,000 in debt are considerably less likely to own a home, and those with large debt that eats up a big chunk of their income are much worse off – those who spend more than 10% of their income are 22% less likely to own a home.
Check out the new Money College Planner
So the problem isn't debt, it's unmanageable debt. And not all college debt is created equal. For example, The New York Times recently reported that only 12% of students who graduated from public colleges owed more than $40,000, while 20% of private college graduates did. On the other hand, fully 48% of for-profit college graduates owed more $40,000.
But to find the really stunning student debt numbers – and the heart of the problem — you need to look at students who go on to graduate school.
Median combined college / graduate school debt for someone who earned a degree in 2012 was $57,600 and worse, one-quarter of all grad degree earners had borrowed more than $100,000, according to a paper published last year by the New America Education Policy Program. One in 10 borrowed more than $150,000.

NEWSLETTER: COLLEGE_PLANNERSign up for COLLEGE_PLANNER and more View Sample
It should come as no surprise that people carrying six-figure student debt balances aren't taking out mortgages. They are already making what feels like a mortgage payment every month.
Roughly 40% of the $1 trillion-plus outstanding student debt is owned by graduate school students, the paper says
Jason Delisle, who wrote the New America paper, blames skyrocketing graduate school debt on changes to federal loan programs that essentially allow grad students unlimited borrowing. The more students can borrow, the more schools can charge. Recent research linking increased lending limits to tuition inflation suggest he's right.
"Looking at the debt levels of law school students, for example, there was no significant change in the average amount of debt students graduated with between 2004 ($88,634) and 2008 ($90,052). But by 2012 (after loan limits were raised), the average spiked to $140,616, and the average monthly payment shot up from $760 in 2008 to $1,187 in 2012," he writes.
In other words, when talking about the $1.2 trillion student loan problem, it might be more specific to talk about the graduate school student loan problem. And it might be possible to focus the discussion even more. A new study released in July from the Center for American Progress (CAP) found that 20 universities received one-fifth of the total amount of loans the government gave graduate students in the 2013-2014 academic year. Those schools educate only 12% of the students, however — and most of them are private, for-profit schools.
So we might think of the student loan problem as the graduate school and for-profit school problem.
Delisle says that's not quite accurate, however.
"For-profits are a small share of the problem," he said. His data shows that for-profit schools generate only 10% of the total debt for students who end up owing more than $100,000. For grad students borrowing between $25,000 and $50,000, that number swells to 16% — disproportionate, since graduate schools educate only 8% of students, but still a small slice of a big problem, he said.
"Graduate school debt is driving the big numbers," he wrote in a post on Forbes.com recently. "Even if lawmakers expunge the system of unscrupulous for-profit colleges, those trends won't change."
The danger of graduate school debt comes into focus even more sharply when you consider the surge in graduate school applications that occurred during the Great Recession, when many suddenly unemployed mid-career professionals jumped into graduate schools for a lifeline. Their loans are just starting to come due now.
Of course, big graduate school balances aren't the only serious problem in the student debt world. College students who drop out face perhaps the biggest obstacles of all – no degree and years of monthly repayments. College graduates with higher-than-average loan balances also face a steep climb. But when you hear horror stories about overwhelming student loan balances, odds are, you are hearing about a former graduate school student.
If you're having trouble paying your student loans, it's important to contact the loan servicer to see if you qualify for a relief program (here's a list of repayment options), or if you can restructure your loans for a more manageable payment. Missing payments, not to mention defaulting, can have a big negative impact on your credit.
Check out Money's 2015-16 Best Colleges rankings
More From Credit.com: