10 Brands Advertising in the Super Bowl for the First Time in 2016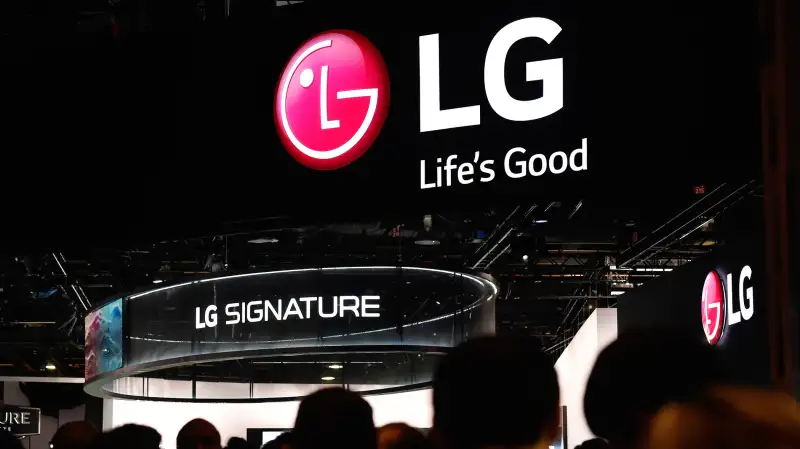 David Becker—Getty Images
You've probably never heard of Bai. Naturally, Bai—a niche "sparkling antioxidant infusion" beverage—would like to change that. In fact, the drink wants to create instant buzz and awareness so badly that it's forking over a whopping $5 million, which is the going price for a 30-second Super Bowl commercial this year.
"While you often see many long-established brands taking advantage of the most-watched broadcast in television, you also see emerging brands, like Bai, using it as a way to introduce themselves to new consumers," Chad Portas, Bai's chief creative officer, explained to AdWeek recently.
As you'd expect, this year's Super Bowl ads will feature plenty of the usual suspects, including Budweiser, Doritos, loads of car companies, and big-name soda, candy, and fast food brands. But there will also be a bunch of first-time Super Bowl advertisers seeking instantaneous brand awareness and a spot in the national conversation. Here are 10 of the rookies, many of which have released teaser ads to give viewers an idea of what to expect during the game—and to build up online buzz long before kickoff.
Have your own favorite commercial from Super Bowls past? Check out this live countdown of the top 50 Super Bowl ads of all time.
Amazon
As surprising as it might seem, the world's biggest e-retailer has never advertised during the big game before. That'll change on Feb. 7, though, when Amazon unveils a Super Bowl commercial featuring Alec Baldwin and NFL Hall of Fame quarterback Dan Marino asking Amazon Alexa—the voice-controlled virtual assistant featured on the Amazon Echo speaker—for help planning a Super Bowl party. The company released a teaser for the ad on Wednesday.
https://www.youtube.com/watch?v=_y-4pGhRxek&feature=youtu.be
Marmot
The outdoor apparel company Marmot decided to advertise in the Super Bowl for the first time to open up the brand to new consumers, and for the purposes of "showcasing the simple joys and benefits of just being outside," Tom Fritz, Marmot vice president of marketing, told AdAge. According to the teaser ads released by Marmot—featuring an adorable animated mascot that could only be a marmot—these simple joys include peeing off a cliff and doing snow angels (or rather, pine needle angels) in the dirt:
Pokemon
To celebrate the 20th anniversary of Pokemon, the brand is being featured in an inspirational spot that includes a bunch of insider references that only true fans of the game will pick up on. A 30-second version of this minute-long ad will air during the third quarter of the Super Bowl:
Shock Top
Last year during the Super Bowl, Budweiser angered craft beer drinkers by airing a commercial that mocked "fussed over" fancy brews that aren't "brewed the hard way" like Bud (whatever that means). The ad struck many as odd considering that Bud is owned by Anheuser-Busch InBev, which has purchased craft beer brands like Goose Island, Ten Barrel, and Blue Point, and which also created the "fussed over" faux-craft brew Shock Top.
Read next: The Super Bowl's 2 Quarterbacks Are Tops in the NFL for Endorsements
Speaking of which, in addition to ads for Super Bowl regulars like Bud Light and Budweiser, AB-InBev will also run a commercial for its "crafty" label as well, featuring "Silicon Valley" actor T.J. Miller in what he is hyping as the "greatest Super Bowl ad of all time." Here's the teaser, which is like the beer is "unfiltered":
https://www.youtube.com/watch?v=JIe6Rm0_IUI
Colgate
Rather than directly promote its toothpaste, Colgate is using its first-ever Super Bowl ad to promote an ongoing campaign to conserve water by turning the faucet off when you brush your teeth.
PayPal
We've known since mid-December that PayPal will fork over the big bucks required to run its first Super Bowl ad, in the first quarter of the game. "Our purpose is to introduce the world to PayPal's vision for the future of money—to empower people and businesses to move and manage money securely, efficiently and affordably," PayPal announced. So far, though, neither the ad nor a teaser has been released online.
LG Electronics
Within a day of PayPal announcing it was airing a Super Bowl commercial, another rookie, LG, followed suit. The ad will showcase LG's OLED TV technology, and it's being produced by Ridley Scott—who directed "The Martian," as well as the ground-breaking "1984" Super Bowl commercial for Apple.
SoFi
SoFi, an online lending startup, is dropping roughly 20% of its annual advertising budget on one commercial, the Wall Street Journal reported.
https://www.youtube.com/watch?v=8uG3uqqTx2I&feature=youtu.be
Bai
The niche beverage Bai is spending big to make a name for itself in a Super Bowl ad. The commercial is expected to be a continuation of the brand's absurdist "None of this makes sense" campaign.
https://www.youtube.com/watch?v=OCmQyyIUUIU&index=2&list=PLxtgKbjUleQCPS1l3TeCj7z-zLWV4sfK2
SunTrust Banks
A "Hold Your Breath" Super Bowl ad, tapping into the idea that Americans are finally feeling optimistic about the economy after a long period of unease, will help SunTrust Banks launch a broader campaign to drum up business. "We see it as part of a package—Super Bowl can be an extremely effective, if not the most effective, platform when you wrap it around digital and social," SunTrust CMO Susan Somersille Johnson said to AdWeek. Here's a very brief (12 seconds!) teaser:
https://www.youtube.com/watch?v=ntfe79blgLI&feature=youtu.be