What to Do When Your Boss Plays Favorites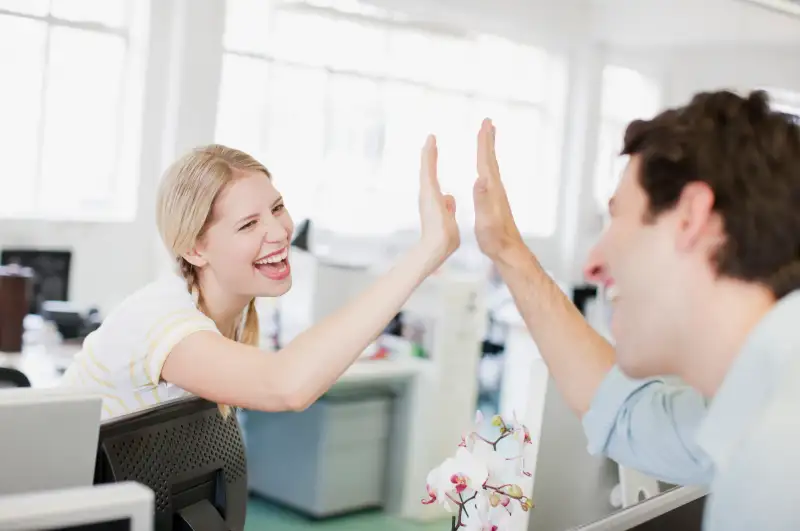 Paul Bradbury—Getty Images
Q: My manager is BFFs with someone she supervises. Is there anything I can do?
I've been working in pretty good environment for the past two and a half years. My boss is about 10 years younger than me, married, with two teenage boys. She's risen quickly up the ranks. She's gracious, upbeat, and a hard worker. She's also generally professional, with one glaring exception. Her best buddy at the office (who also reports to her) sits across from her office, and they chat loudly every morning, share all sorts of things about their lives, and then have lunch together several times a week.
Meanwhile, my boss hired another woman (someone she knew outside the office) and this woman started a few months ago. She is also married, with teenage kids. Just as I thought would happen, this woman is now invited to lunch with my boss and the other woman I mentioned.
Now the two of them have access to my boss in ways that I (and two of my coworkers) do not. I also see favoritism happening quite a bit already. It's demoralizing to work in this atmosphere, and I feel most days like I'm back in junior high. I don't want to join this clique, but I mightily resent it and resent the fact that they're well aware several of us are excluded from their little lunch club. I should also add that they travel together for work – or should I say, arrange their travel so that they can go out of town together, stay in the same hotel, yada yada yada. I don't know if there's anything that I can say or do, but it makes want to leave my job.
A: Yeah, this sucks. It's one of the many reasons why managers need to have professional boundaries with people who report to them. They can be friendly, but not friends. Even if they handle all the other potential land mines perfectly (like impartially assessing their work, giving critical feedback when needed, and not favoring them when it comes to doling out assignments or perks), there's still the issue of imbalanced access, as well as the way it makes other people feel.
Your manager is allowing her interest in being friends with these two employees to trump her ability to be an effective manager. There's not a lot you can do about that (although you could mention it if your manager's manager solicits feedback on her at some point or if your manager herself solicits feedback), but I hope managers who think they can be friends with employees think about what you're saying here.
Q: I don't want my coworker to move to the desk next to mine. What should I do?
One guy I work with is friendly and helpful and I need his support for my projects. He now wants to move to a spare desk next to me and I'm wondering whether I should raise my concerns with my boss. I feel uncomfortable because he is very loud and quite needy, and he doesn't take the hint when I say I need to concentrate on my work. Lastly, although we are both married, he contacted me to ask me out out by email and text (he had asked for my number to support me with an IT problem at home while I was on leave). I made light of it and turned him down, and he then said it was a joke. I previously turned down a social media request, saying that I keep that separate from my working life.
Just writing the question makes me think it's best to say something now if I don't want it to happen but I'm wary that he is easily offended and if it seems like it's my decision that his request is refused it makes my project more difficult to handle.
A: Yes, talk to your boss. Say this: "Bob has mentioned he wants to move to the spare desk next to me. I don't want him to, because I've already had problems with him talking to me too much when I'm working, even when I've told him I need to focus on something else. Additionally, he asked me out at one point, despite us both being married, and I'd prefer not to have increased contact with him beyond our work projects. Can you help me ensure that he doesn't move to the desk next to mine?"
You can also say that you're concerned about causing tension with him if he learns you said something about his request, and ask your boss to handle it discreetly.
A good boss will take care of this for you.
These questions are adapted from ones that originally appeared on Ask a Manager. Some questions have been edited for length.
More From Ask a Manager: