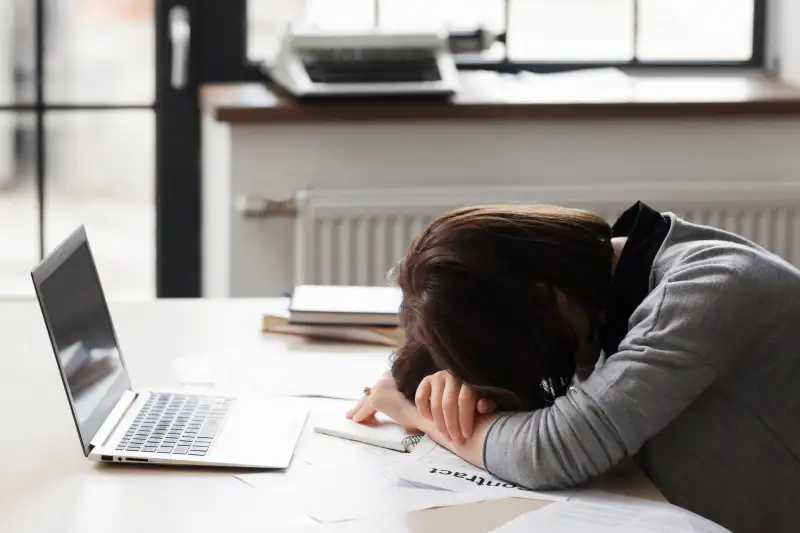 The jobless rate in America is now about half of what it was during the Great Recession — 4.9% versus a high of 10% in 2009, according to figures from the Bureau of Labor Statistics. Still, seven states saw big increases in their unemployment rates this past July.
Job losses have been particularly pronounced in states with economies tied to the energy industry, which has suffered of late due to a drop in oil and gas prices. Additionally, big retailers like Walmart have been cutting jobs — the discount superstore announced plans to close 269 stores this year.

If you think your job is at risk or have recently been laid off, "the first thing you need to do is breathe," said Scott Bishop, director of financial planning at STA Wealth Management in Houston. Then, you need to make a plan to prepare yourself emotionally and financially before a layoff happens, so you can survive once it does. Here are some tips to survive getting laid off.
1. Do a Financial Fire Drill
Ideally, you need to take steps to prepare your finances before you lose your job. According to Donna Freedman, author of "Your Playbook for Tough Times: Living Large on Small Change, for the Short Term Or the Long Haul," it's a good idea to have a financial fire drill.
Start by determining your baseline budget — the absolute minimum amount of money you need to cover basic costs, such as food, housing, utilities and debt payments, she said. Next, check the website of your state unemployment insurance agency to get an idea of what your weekly benefits will be. Doing this will help you figure out how much more money you'll need from other sources, like savings, for necessities and how many nonessential costs you'll need to cut.
"If you find out just trimming the budget will help you with lost income, start doing it now and put that money in an emergency fund," Freedman said. "Don't let that money disappear."
If you think you're getting laid off, your emergency fund should have more than six months' worth of expenses saved in a money market account because it can take that long to find a new job, said Bishop. You can build savings if you're married and your spouse works by living on the paycheck of the person with the more stable job, he said. You can also follow these steps to save at least $10,000.
"When the time comes and you have this plan, you might find you're doing just fine with less," said Freedman.
2. Line Up Credit
Although it's not the ideal way to stay afloat during a layoff, relying on credit might be necessary. Because it's easier to get credit when you have a job, Bishop said you should take steps to line up credit before you're laid off. For example, you might want to open a home equity line of credit that you can tap if you need emergency cash.
According to Bishop, if you can't pay your bills when unemployed, you should use your credit cards before tapping your 401k or retirement account, which should only be used as a last resort. If you have to rely on money in your 401k, it's better to take a loan than a distribution — which will be taxed at your regular income tax rate and subject to a 10% early withdrawal penalty.
Be aware that you'll have to pay back a 401k loan within a short period of time — usually 60 days — or it will be treated as a withdrawal.
3. Start Networking
According to Bishop, you should start looking for a new job before you're laid off.
"Refresh that resume, get out on social media, go to networking events, join organizations," he said. "Let people know you're looking for your next opportunity."
If you are laid off and your employer offers an outplacement service, take advantage of it to get career counseling and other assistance. Or, consider hiring a career coach to help you weigh your options and make better decisions.
"Think of it as an investment," Bishop said of the expense.
4. Understand Your Employee Benefits
You need to know what the status of your workplace benefits will be if you lose your job.
"It's hard to make good decisions at the time the layoff is happening," said Bishop. Instead, you should be aware of what will be available and plan in advance.
For example, employees should determine whether they will be able to continue getting health coverage under the Consolidated Omnibus Budget Reconciliation Act (COBRA). This law requires employers with 20 or more workers to continue offering health coverage to those who lose or leave their jobs. However, former employees have to pay up to 102% of the cost of the health plan, so you might want to look elsewhere for more affordable coverage.
Find Out: How Your Employee Benefits Can Help You Save Over $750 Every Month
If you're offered a severance package, you need to understand what you're agreeing to in order to get a payout from your employer before signing anything, said Bishop.
"A severance payment usually comes with three or four pages of things you can't do," he said. "Figure out if the value of what you're getting in a severance agreement is worth what you have to give up."
For example, there might be a non-compete clause that will make it difficult to get a new job in your field for a period of time. You also need to know what impact a layoff will have on any stock options you might have or additional insurance coverage, such as life insurance, said Bishop.
5. Cut Expenses to the Bone
If you didn't reduce spending before a layoff, you'll likely have to cut expenses dramatically when you do lose the job. According to Freedman, expenditures like restaurant meals, hobbies and nights out might have to be put on hold during this period. However, she cautions consumers not to ditch their internet service — they'll need it to help find new jobs.
Additionally, you should talk to your auto insurance agent to find out how much you'll save by raising your deductible, dropping collision coverage — if your car is old enough — or keeping your vehicle parked in the garage because you won't be driving to work daily, she said. You can also switch to a lower-cost phone plan and ask children which of their extracurricular activities are most important to them, as the rest might have to be put on hold.
Freedman also recommends making a list of things you can sell to generate extra income during a layoff. For example, she once sold a plastic baseball figure on eBay for $1,200 when she was going through a divorce and hurting for cash.
6. Prioritize Bills
When cash gets tight, you might need to prioritize which bills you need to pay first. For example, it's better to push off a medical bill than a mortgage payment, said Bishop. Additionally, you should let lenders and service providers know about your financial situation before you miss a payment.
"Once you skip a payment or two, and they send you to collections, all bets are off," he said.
You might be able to lower the amount you owe each month by taking advantage of programs for those in need. Freedman said she was able to get a reduced rate for utilities when she was at her lowest point financially. If you have federal student loans, you might be able to take advantage of income-based repayment plans to lower your monthly bill, said Bishop.
7. Get a Part-Time Job
As you look for new full-time employment, you might have to take a part-time job to pay the bills — even if it's not your preferred line of work. According to Freedman, if your unemployment benefits are about to end and you still haven't found a full-time job, you shouldn't turn up your nose at openings that are less than ideal.
"You can't let pride get a hold of you," Bishop said.
Along with reaching out to friends, family members and former bosses to see if anyone knows of an open position, you should take time to scour the online job boards for opportunities. You might even be able to find a job that lets you work from home, so you're still available to attend interviews. A recent FlexJobs article showcased 35 companies that offer work-from-home jobs on a part-time basis, including About.com, Walden University, Rosetta Stone and Xerox. Accepting a job for the short term can help you cover expenses — and stay out of debt — while you seek out more meaningful opportunities.
"Think of it as a lifeboat job — one that keeps you afloat until your real boat comes in," Freedman said.
8. Take Advantage of Assistance Programs
Government and community programs exist to help you through tough financial times. For example, you might be eligible for the Supplemental Nutrition Assistance Program (SNAP) to help cover the cost of food.
Freedman recommends calling 211 — which is the number for the community services clearinghouse in most areas — to find out what services are available near you that can help. She said you should explain your situation and be specific about what sort of help you need. However, you should take this step before you're in dire straits, because assistance programs might require that you fill out forms and be entered in their systems before you can start receiving help, she said.
Losing your job is a stressful experience. However, if you take the steps listed above to prepare your finances before a layoff, you'll be able to deal better with the shock of losing your job. And, you'll be more likely to stay afloat financially if you are unemployed by making the right moves and taking advantage of any assistance that's available.