Save up to 50% on Amazon's Top Sweaters For Men and Women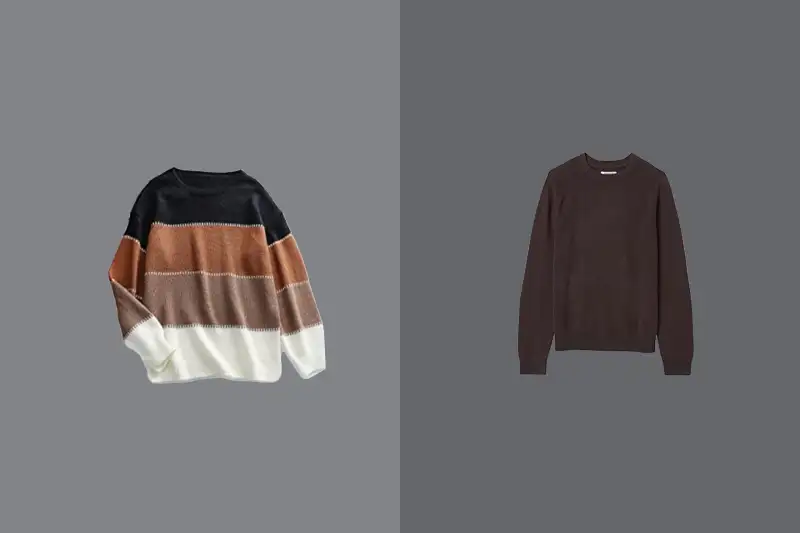 It's no secret that staying warm in the winter months can be a challenge. And while coats and jackets are great for layering when you're outside, what you really want is something cozy and comfortable that you can relax in while you're inside. That's why we've rounded up the best sweaters for both men and women on Amazon that'll warm you up — and with discounts up to 50%, they'll warm up your pocket too.
Sweaters are timeless fashion pieces that look just as good with a pair of jeans as they do with trousers and a blazer, making them the perfect winter wardrobe staple. From cozy turtlenecks to classic cable knits, we've found some great styles for everyone. Whether you're looking for something to layer over a dress or a casual option to throw on with jeans, this sale has options starting from $17 that you wouldn't want to miss!
Women's Trendy Oversized Turtleneck Sweater: $29.99 (was $59.99)
Women's Color Block Patchwork Crewneck Sweater: $25.49 (was $38.99)
Women's Ribbed Knit Cropped Pullover Sweater: $19.99 (was $39.99)
Men's Long-Sleeve Soft Touch Turtleneck Sweater: $14.20 (was $25.90)
Men's Lambswool Tapered Crewneck Sweater: $22.40 (was $40.90)
Men's Stand Cable-Knit Chunky Thermal Sweater: $31.99 (was $49.98)