This Embarrassing Bodily Function Doesn't Mean You're Doomed at Work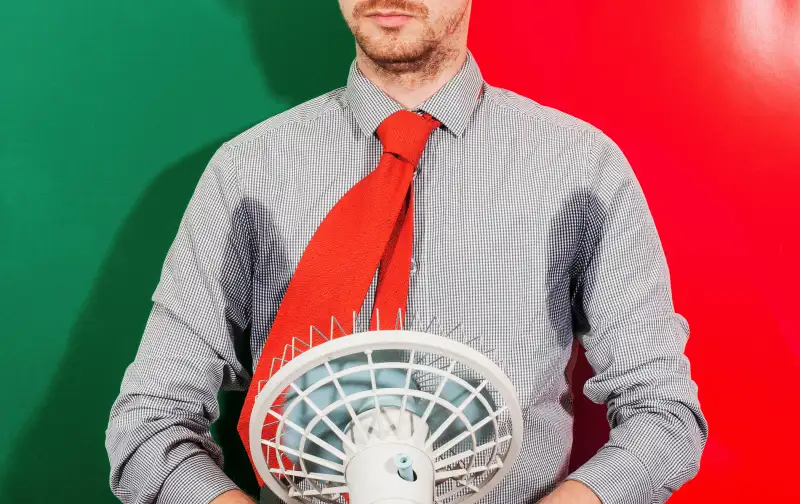 Paula Winkler—Getty Images
If just talking to your boss just makes you break out in a sweat, that doesn't mean you'll never be able to handle high-stress situations at work. A new study finds that, surprisingly, people who sweat while engaged in a low-pressure task actually performed better than their non-perspiring counterparts when they had to complete tasks under stressful situations.
Researchers at the Massachusetts Institute of Technology took 30 undergraduate subjects and had them solve math problems, first in a low-key setting, then in a second round where they were timed and the pressure was on, all while they tested people's biological responses. The results were written up in a new working paper that examines the unexpected link between sweat, stress and success.
People who were more likely to sweat — a response that is a measurable biological marker of stress — during the introductory problem set performed better in the second round when the stakes were higher, said Tauhid Zaman, assistant professor of operations management at the MIT Sloan School of Management and one of the study's authors.
"Our hypothesis is that the people who were getting a little bit stressed in the calibration [initial] round were getting mentally prepared to do the task," he told Money.
In other words, they were taking the task seriously even when the outcome didn't matter all that much, and that seemed to be the important factor. Their attention to the assignment might have provoked their body into a physical stress response, but the result was better performance when circumstances changed and the stakes were suddenly higher.
So, don't worry: This doesn't mean you have to spend your workday mopping your brow or surreptitiously wiping your hands on your pants to be a top performer on the job, but there is an important lesson you can take away from this whether you tend to break out in a sweat when you're nervous or not.
It might seem pointless to expend significant effort on non-crucial tasks, but you should because you'll be in a much better position to deal with stressful situations. Being lackadaisical means you could be caught off-guard when a high-stakes situation lands in your lap. "It's like not stretching before you exercise," Zaman said.
You'll be primed to rise to the challenge when your boss or a prospective employer throws something your way on which getting — or keeping — the job depends.
"If there's a high stress factor involved you should be able to be in a condition where you can deal with that stress," Zaman said. "People who deal with stress are naturally focused… A little bit of pressure isn't a bad thing."