Target's Cyber Monday Sale Is Live Now! Here Are the Best Deals We've Seen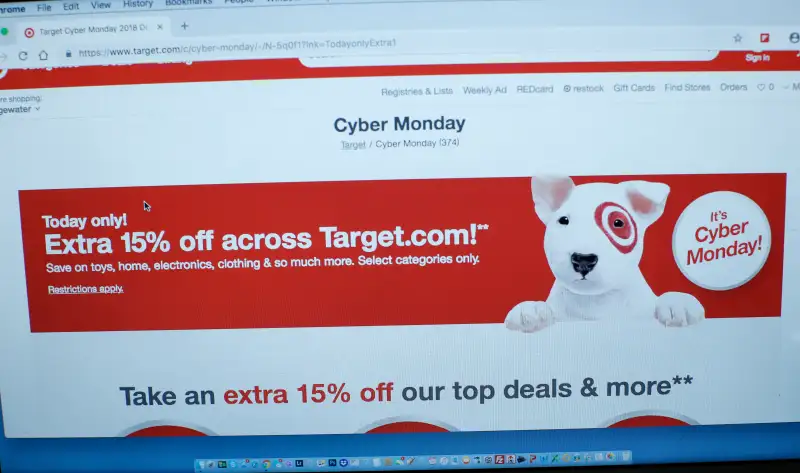 VIEW press—Corbis via Getty Images
Black Friday sales at Target are gone, but they've been quickly replaced by Cyber Monday deals. We've been doing our best to compile answers to all your questions about what Target deals you can get on Cyber Monday this year, and now we can confirm this year's best Target Cyber Monday deals.
Last year, Target took it up several notches by offering a 15% discount — site-wide — on top of all the other deals, and you didn't even need a Target Cyber Monday promo code to get this great discount. So, this year we were eagerly awaiting to find out the answer to the question: What discount will Target offer on Cyber Monday?
For Cyber Monday 2019, Target did not reprise its sitewide discount, but we're pretty sure you won't miss it because all of the additional deals are really terrific. What's more, many of these deals come bundled with a Target gift card, so you can save money on future holiday-season shopping.
On Sunday, December 1, 2019, Target introduced deals with an extra 15% off select items, including some TVs, robot vacuums, baby items, and kitchen appliances and products. Mind you, these items were already marked down for the ongoing Black Friday-Cyber Monday sales, so the extra 15% off represented extra good discounts.
As they did last year, the Target Cyber Monday deals cover popular categories for both holiday giving and self-gifting: Vacuum cleaners and robot vacuums, wearables like Fitbit and Apple Watch, video games and popular consoles like PS4 and Nintendo Switch. Similar to last year, Cyber Monday online deal-seekers can once again up to 50% off hundreds of toys, from action figures to dolls to craft kits.
Target Cyber Monday deals started Sunday, December 1, and continue through Cyber Monday itself (Monday, December 2). And those Cyber Monday deals would blur into a Cyber Week sale with discounts stretching through Monday, December 9. One thing to keep in mind: Last year, Target Cyber Week had great deals over the course of the week, but the best deals sell out quickly.
Here are the best Target Cyber Monday deals you can score right now.
We've included affiliate links into this article. Click here to learn what those are.