Here's How Many Workers Expect a Raise After the Tax Cut, According To a New Poll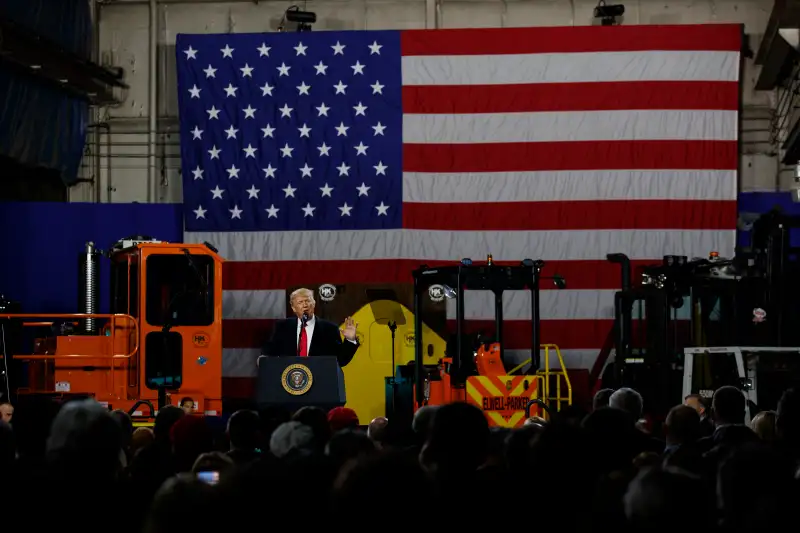 Employees at Walmart, AT&T, JP Morgan and other large companies can expect raises or bonuses thanks to the Tax Cuts and Jobs Act. But can you?
Though touted as a boon for the middle class by lawmakers, the Tax Cuts and Jobs Act gives some of the largest and most permanent cuts to businesses. And while some companies are attributing boosts in hourly compensation or one-time bonuses to the Republican-backed tax reform plan, a new Reuters/Ipsos poll found that few U.S. employees expect to see their employers' tax cuts reflected in their paychecks.
Only 2% of respondents to the poll, which was released Monday, say they expect to see a raise, bonus or additional benefit in their paychecks as a result of the Tax Cuts and Jobs Act, Reuters reports.
The survey, which was conducted in mid-to-late January 2018, evaluated 5,254 adults' perceptions of the act, which passed in early December. It is too early to know the actual number of U.S. employees who will see raises and bonuses due to the Tax Cuts and Jobs Act, and the law's total impact will not be known "for some time," the report says.
While some employees may still have a bonus or raise on the way, a report from professional services firm Aon says the number of companies planning to channel tax savings toward salary budgets are in the minority. Of over 240 HR and compensation professionals surveyed, 53% said they did not expect to make changes to their 2018 salary budgets because of the Tax Cuts and Jobs Act, according to a January 11 report. Over one-third of respondents said they were undecided, while 11% said they planned to make an adjustment to salaries as a result of the tax plan.