19 Tax-Filing Deals and Freebies You Don't Want to Miss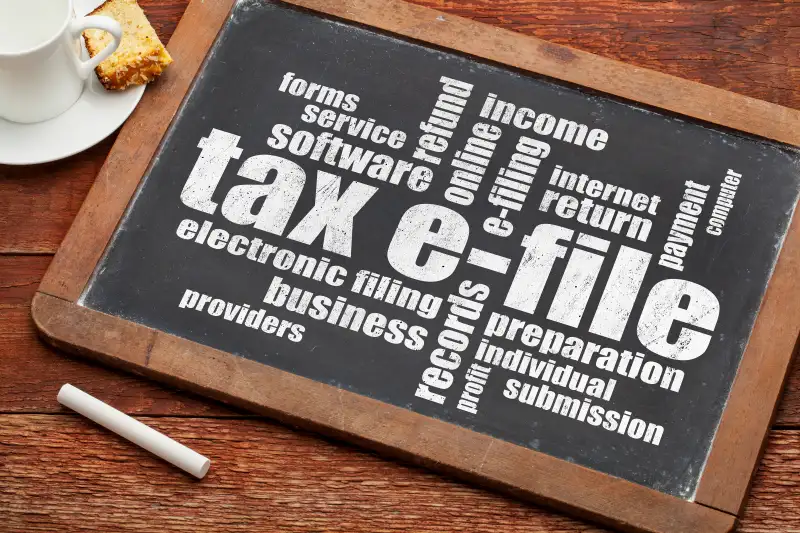 There are more ways for Americans to file taxes than ever before. Increased competition between filing services and software providers drives up the number of tax-filing deals available in the 2016 tax season. Saving money up front is always good, but when choosing a service remember that tax mistakes made by a cheap provider could cost you far more in the long term.
"Everyone wants to save money during tax season," said tax accountant Michael Eckstein of EcksteinTaxServices.com. "But, that doesn't mean you should use the cheapest tax preparer or tax software. When hiring a preparer or purchasing software, remember that you often get what you pay for. The cheapest preparer may not be the most knowledgeable and the cheapest program may not work the best."
Here are 19 tax-filing deals that will help you save the most — and get the most back — when you file your taxes.
Read More: 43% of Americans File Taxes From the Comfort of Their Home
TurboTax Discounts
1. Absolute Zero: About 60 million taxpayers qualify for Absolute Zero. This program is in its second year and lets some taxpayers file both their federal 1040EZ/A and state taxes for free with no hidden fees. To qualify, you must not:
Own a home or rental property
Earn more than $100,000 per year
Profit from the sale of investments
File a 1099 or own a business
Owe money for major medical expenses
2. Deluxe: Designed to help maximize your federal return, TurboTax Deluxe is now $34.99 instead of $54.99. Aside from a free e-file, services include deduction finder, guidance for homeowners, audit risk meter and live on-screen help.
3. Premier: TurboTax has reduced the price of this service, which is geared toward taxpayers with investments and rental properties, from $79.99 to $54.99. Features include rental depreciation examination, donation deductions and the ability to import investment information from thousands of financial firms.
4. Home & Business: Small business owners and sole proprietors can pay the reduced price of $79.99 for this service, which was previously priced at $104.99. Features include employee tax forms, vehicle deductions and small-business deductions.
The above are just for federal taxes — minus Absolute Zero of course — as the additional state filing service is $36.99 instead of $39.99. A representative from TurboTax said no decision has been made about when prices will increase, but Investment News reported that free services often disappear by February, and prices increase again in the last week of March.
H&R Block Discounts
5. Basic: Discounted from $24.99 to $21.24, this service helps taxpayers import their previous year's data.
6. Deluxe: Reduced from $34.99 to $29.74, the Deluxe option is designed for homeowners and investors.
7. Premium: Aimed at people who are self employed or who own rental properties, this service has been reduced from $49.99 to $42.49. State filing is an additional fee of $36.99 with Premium filing.
All discounts are valid until April 18. Both Deluxe and Premium come with a 10% bonus if you choose to put some or all of your federal refund on a gift card, giving you even more money back. Basic offers a 5% bonus if you choose to put some or all of your federal refund on a gift card.
TaxAct Discounts
8. Free state and federal 1040EZ/A: For those filing simple 1040EZ/A forms, both federal and state returns are free.
9. State returns for just $14.99: Optional state returns are $14.99, compared to $36.99 at TurboTax and H&R Block.
Although there is no price increase currently scheduled, TaxAct reserves the right to raise prices. Their Price Lock Guarantee, however, ensures that you will pay the same price that was quoted to you when you began the process, no matter when you choose to file.
Even Bigger Discounts
10. FreeTaxUSA: FreeTaxUSA offers a Free Edition for cost-free federal filing, and a Deluxe Edition that includes extra services like free amending and priority customer support for just $5.95. Both services offer optional state services for just $12.95.
Read More: How to Get a Tax Extension
Income-Based Discounts
11. MyFreeTaxes: Backed by the United Way and H&R Block, MyFreeTaxes offers free federal filing for taxpayers who earn less than $62,000 a year.
12. ezTaxReturn: This service offers free federal filing for taxpayers who earn less than $60,000 a year and live in a qualifying state.
Military Discounts
13. Taxslayer: This service offers 50% off both federal and state tax returns for active-duty personnel using Classic or Premium services.
14. TurboTax: Military members get free federal and state filing with Free or Deluxe editions when filing E1 — E5. It also includes at least $5 off Premiere or Home & Business editions, as well as all federal products for E6 and up. Just use your military W-2 to verify your rank and your discount will be applied once you file.
More Tax Software Deals and Coupons
15. Fidelity: Up to $20 off TurboTax, both online and desktop versions, to both Fidelity customers and non-Fidelity customers.
16. TurboTax: RetailMeNot offers 10% off TurboTax products. This deal is on top of the already-reduced price. Although there is no set expiration date, the deal is good for a limited time and no coupon code is needed.
17. TaxSlayer: Go to TaxSlayer.com and enter the coupon code: DALE12 at checkout for 20% off your entire order, courtesy of RetailMeNot.
18. OnePriceTaxes: Go to OnePriceTaxes.com and enter the coupon code RETAILMENOT at checkout for 50% off federal and state filing, courtesy of RetailMeNot.
19. EZTaxReturn.com: RetailMeNot offers $5 off. Simply enter the coupon code EZMA77 at checkout.
5 Ways to Save Even More Money on Your Taxes
While these deals, discounts and freebies will help you save when filing your taxes this year, don't forget about the extra tax deductions and credits that might apply to your situation. From going green to medical expenses — and a lot in between — there are many tax write-offs you don't want to miss.
Read Next: 13 Super Bowl 50 Food and Pizza Deals
This article originally appeared on GOBankingRates.