Here's When the Tax Filing Season Starts in 2023 (and How to Get Your Refund ASAP)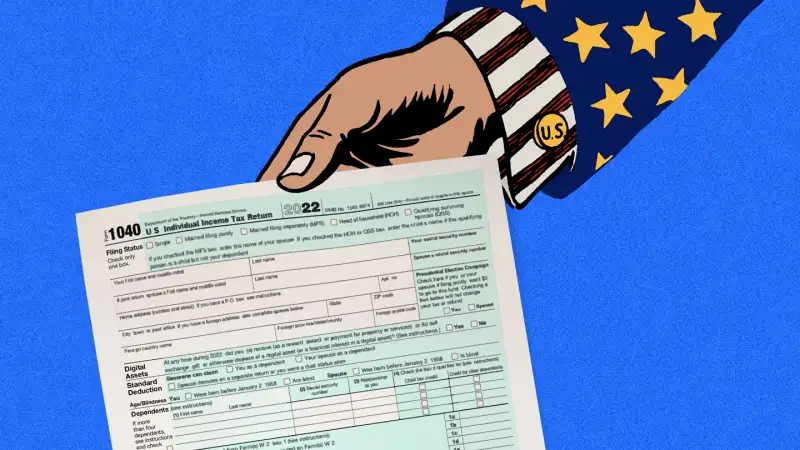 Breaking news: Tax season is finally almost here. The IRS announced Thursday that it will begin accepting and processing 2022 tax returns on Jan. 23.
In a news release, the agency said it predicts over 168 million individual income tax returns will be filed. It also promised better customer service — namely, thousands of more phone reps and in-person staffers who can help taxpayers with their questions.
"While much work remains after several difficult years, we expect people to experience improvements this tax season," Acting IRS Commissioner Doug O'Donnell said in the release. "That's just the start as we work to add new long-term transformation efforts that will make things even smoother in future years."
The IRS has been through a lot lately, struggling to deal with challenges posed by the pandemic lockdowns, the three rounds of COVID-19 stimulus checks, the expanded child tax credit, the backlog of paper returns and more. Coming into 2023, it's trying to clear the deck of any unprocessed returns while welcoming a new commissioner, Danny Werfel — who will lead the agency in spending $80 billion in funding over the next decade (if he's confirmed, that is, and if GOP efforts to repeal the money fail).
Here's what you need to know about the 2023 tax filing season.
How early can I file taxes?
In theory, you can file as soon as you're feeling ready — TurboTax, for example, launched its suite of tools for the 2022 tax year back in November. IRS Free File, which allows taxpayers under a certain income threshold to file their federal tax returns for free, opens Friday.
But the IRS won't actually accept and process any income tax returns until Jan. 23. Until then, your return will just be held by your tax preparer.
You also probably don't have all the forms you need yet. Forms like W-2s and 1099-NECs are supposed to be sent out by Jan. 31, though that doesn't mean you'll definitely receive them by that date.
When are taxes due in 2023?
This year, Tax Day is Tuesday, April 18.
Though the deadline to file taxes typically falls on April 15, the deadline is a few days later than usual in 2023 due to a calendar quirk. April 15 is a Saturday this year, which would normally mean Tax Day would move to the following Monday (April 17). But that's when Emancipation Day — a holiday in Washington, D.C. — is being observed this year. (It's also a state holiday, Patriots' Day, in Maine and Massachusetts.)
So Tax Day 2023 is April 18... for most people. Your federal tax return likely is due that day unless you request an extension by submitting Form 4868 (which you can do electronically through Free File). But be careful: Even though getting a tax extension pushes back your deadline to Oct. 16, it doesn't give you extra time to pay any money you owe the IRS.
How long will it take to get my tax refund?
The IRS issues most tax refunds within 21 days, but it can take longer if you file on paper or your return requires extra attention. The agency also can't distribute Earned Income Tax Credit and Additional Child Tax Credit refunds before mid-February.
"The IRS cautions taxpayers not to rely on receiving a 2022 federal tax refund by a certain date, especially when making major purchases or paying bills," it wrote in a November news release. "Some returns may require additional review and may take longer."
As always, the fastest way to get your tax refund is to do your taxes electronically and select direct deposit as the delivery method. You can track your tax refund with the Where's My Refund? tool; have your Social Security or taxpayer ID number, filing status and refund amount ready to enter.
Remember: Your tax refund will likely be smaller this year than it was last year because there weren't any federal stimulus checks given out in 2022.
More from Money:
You Might Owe the IRS Less Next Year Thanks to Inflation
The IRS Just Gave Gig Workers an Extra Year to Prepare for a Major Tax Change